Movies
Interviews
'Reagan' Producer Blasts 'Normal Heart' for Gay Rights Slam
Liberal filmmaker rallies to Reagan's side, saying the facts back the late leader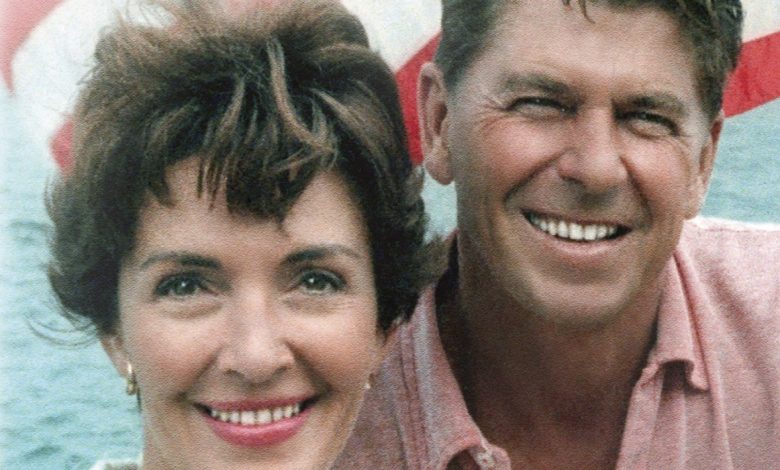 Robert Kline describes himself as a lifelong Kennedy Democrat who voted twice for President Barack Obama.
The filmmaker says Larry Kramer's play, "Normal Heart," unfairly excoriated President Ronald Reagan for his allegedly anti-gay stance and unwillingness to even mention the word "AIDS."
"I seem to remember he was a principle speaker for Elizabeth Taylor's amfAR Foundation. He raised $25 million for AIDS research," Kline says. "If you're gonna knock him, knock him on the facts."
"The Reagans: The Legacy Endures," out Feb. 3 on DVD, recaps the 40th president's political ascendancy, how his Hollywood roots prepared him for the Oval Office and, most importantly, the deep bond he shared with wife Nancy Reagan.
The Reagans: The Legacy Endures
Viewers won't find poorly vetted attacks on Reagan. The tone is celebratory, a compendium of powerful Reagan speeches that showcase the role he played, then and now, in the conservative movement.
Reagan Close-up … Take Two
Kline says tackling Reagan for a second time allowed him to dig deeper into the leader's personal connections, both to his beloved Nancy and his revealing ties to House Speaker Tip O'Neill (D-Mass.)
Their working relationship is nothing like we see in the current political climate, says Kline, even if others insist those ties weren't nearly as cordial as historians suggest.
In an age when documentaries often take a harsh, one-sided approach, Kline prides himself on covering a range of ideological subjects, from Reagan to President Bill Clinton.
He won't cover every president, though. He says he'd never document the political career of President Richard M. Nixon.
"I disliked him personally and as a politician," he says.
Kline initially rejected the chance to capture Reagan on screen for the 2011 documentary "Ronald Reagan: An American Journey." A close friend prodded Kline to read a Reagan biography and give the matter more thought.
"The more you really know about him, the more you like him," he says of Reagan.
When Great Orators Team Up
Kline also recalls how Reagan, at the behest of Kennedy family members, helped raise millions for the Kennedy Library.
"I wish we had that now," he says of those genuine bipartisan measures.
In recent years Reagan's critics, and even movies like "Lee Daniels' The Butler," have tried to portray Reagan in racially unflattering terms. Some cite Reagan's reluctance to savage South Africa's apartheid system, ignoring his nuanced stance on the matter. Others recall how he initially balked at a national holiday for Martin Luther King, Jr. even though he eventually had a change of heart.
"He came around and not only supported but made a great speech on making Martin Luther King, Jr. Day a national holiday," He says. Reagan also signed off on reparations and an official apology for Japanese-Americans due to the country's World War II internment legacy.
Kline says he's likely finished covering Reagan on screen. He may turn his attention to The Vietnam War next as the conflict's end approaches its 40th anniversary.
For now, he hopes a president who gained a large swath of the youth vote despite his advanced years can connect anew with today's youth.
"I'd like people to see him through fresh eyes," he says,
DID YOU KNOW: The upcoming Ronald Reagan biopic has cast former Disney Channel star David Henrie of "Wizards of Waverly Place" fame to play the future president as a young man.