Industry News
Movies
How NOT to Promote a Faith-Based Movie
The Dark Knight himself fumbles while spreading the word about 'Exodus' project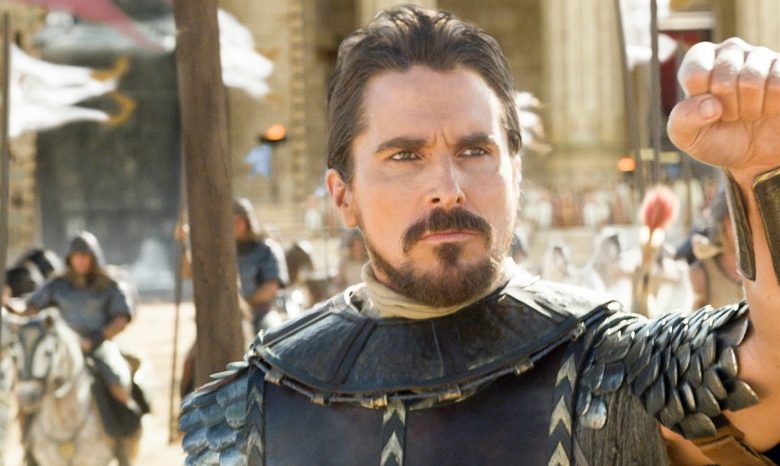 Count Christian Bale as the latest star inadvertently driving people of faith from his movies.
Bale, who plays Moses in the Dec. release "Exodus: Gods and Kings," described his character in ways sure to inflame potential ticket goers.
"I think [Moses] was likely schizophrenic and was one of the most barbaric individuals that I ever read about in my life," the forty-year-old star said. "He's a very troubled and tumultuous man who fought greatly against God, against his calling."
That sound you hear is a gaggle of spiritually aware movie goers putting their money back in their wallets and purses.
Hollywood is back in the Bible business for one reason – these films make a mint when handled properly. That requires fidelity to the source material and a dollop of dignity.
How much money did "Noah" lose from its less than faith-based subplots, or the comments made by director Darren "Noah was the world's first environmentalist" Aronofsky?
Exodus: Gods and Kings | Official Trailer [HD] | 20th Century FOX
Actors work hard at promoting their films. They travel the globe, hop from city to city with little down time and stare down the same inane questions at every stop.
It leaves one gnawing question:
Shouldn't there be a PR team telling them how to handle faith-based material? How hard is it to speak about the creative challenges behind the film while honoring the source material?
Even during the run-up to the 2000 "Charlie's Angels" reboot the film's stars spoke with reverence about the film's inspiration. Now, if an actor can talk glowingly of a trashy '70s drama, surely they can treat the Bible with a fraction of that respect?
RELATED: Meet the Godfather of Faith-Based Films
Bale isn't a villain here. The actor proved his decency when he visited Aurora, Colo. following the movie theater shooting where "The Dark Knight Rises" was playing. With "Exodus," he's simply speaking in actorly terms, nothing more.
The film industry can go in any direction it wishes with spiritual projects. Should the next Bible-based film differ from the source, or inject new themes into classic yarns, the fallout will be modest. Angry Christians might fire a few letters to the editor, complain on talk radio or vow not to support the next Hollywood-born Bible story.
They'll also spend their entertainment dollars elsewhere.
DID YOU KNOW: "The Passion of the Christ," a film released in February with no marquee names, earned $83 million in its opening weekend en route to a $370 million domestic total.
UPDATE: "Exodus: Gods and Kings" under-performed at the box office, earning $65 million stateside.