Industry News
Opinion
Media Bias
Reporters Hope Hollywood, Springsteen Boycott for Abortion Rights
Journalists want stars to defend abortion rights, but money rules the day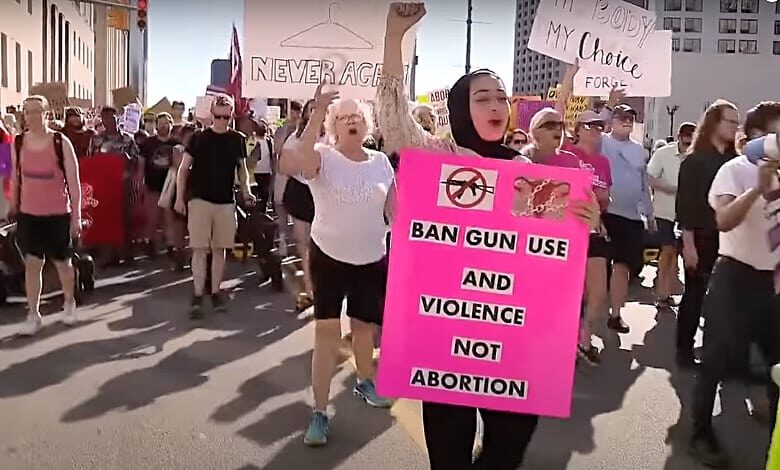 It's not hard to spot media bias these days.
The press happily redefines terms like "recession," for example, depending on which party controls the White House.
How @CNN consistently described a recession throughout the height of COVID in 2020: pic.twitter.com/6xw3zLzmeA

— Mark Bednar (@MarkBednar) July 28, 2022
And when a cultural moment breaks for the Right, you'll see supposedly neutral journalists fighting back any way that can.
For some, that means telling Hollywood to battle on their behalf.
RELATED: DON'T FALL FOR HOLLYWOOD'S LATEST VIRTUE SIGNAL
That's what Variety did last month following the Supreme Court striking down Roe v. Wade. The far-Left Variety noted Hollywood's plan to boycott anti-abortion states ran into a fiscal brick wall.
The film subsidies ladled out by states like Georgia were just too lucrative to pass up.
Variety said the quiet part out loud late in the story.
Almost as soon as Roe was struck down, media companies like Netflix, Disney, and Comcast announced that they will reimburse employees who must travel out of state for abortions. The hope is [emphasis added] that position will be enough to provide staff with access to reproductive care without forcing these companies to forgo access to credits that help defray the cost of making movies and shows.
More recently, Time magazine served up a similar story … with similar results.
Officials from Georgia, Texas, Oklahoma and other states that generate billions of dollars a year from the film-and-television business, said they haven't seen a slowdown in the sector since the ruling was overturned. The companies that own the biggest studios said they will cover abortion-related travel as part of employee health benefits, but haven't said they'll alter investment plans.
Other outlets are taking a heavier-handed approach to the matter. Take NJ.com, which published an op-ed demanding rock icon Bruce Springsteen boycott anti-abortion states.
The Boss supports women's reproductive rights. Why is he performing in states that take them away?
The problem?
Springsteen likes money. Quite a bit, we've learned of late.
Not only did he sell his massive song catalog for $550 million, he willingly angered loyal fans with exorbitant prices for his 2023 concert tour. The Boss hasn't said a peep about the ticket controversy, although his manager spoke out in favor of the prices.
"We chose prices that are lower than some and on par with others. Regardless of the commentary about a modest number of tickets costing $1,000 or more, our true average ticket price has been in the mid-$200 range. I believe that in today's environment, that is a fair price to see someone universally regarded as among the very greatest artists of his generation."
Courage.
So don't bet on The Boss, or most movie stars or studios, taking a fiscal loss to stand up for their beliefs.