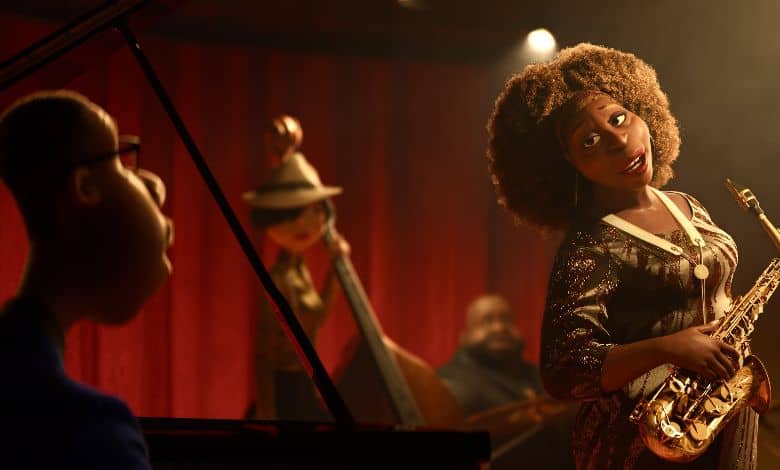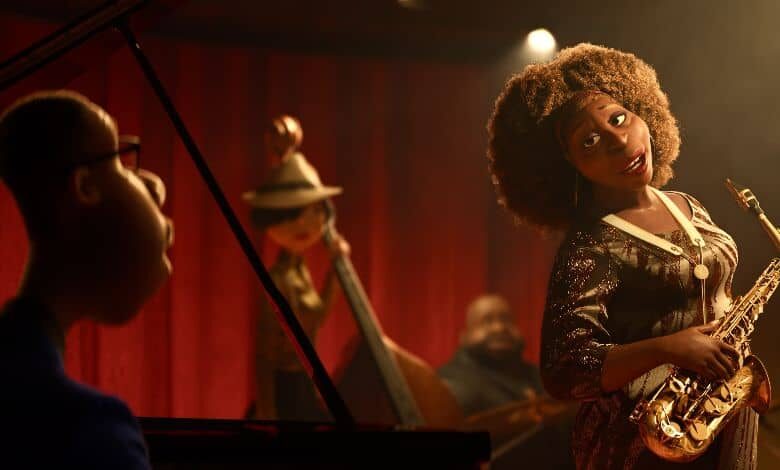 There's two very different movies in "Soul" vying for our attention.
The superior one follows a middle-aged music teacher longing for the career he never had. The second is the kind of high-concept whimsy we've seen more than enough of these days.
Pixar's "Soul" fuses the two together, and at times it succeeds to glorious effect. The Frankenstein's monster approach ultimately collapses, though, turning what might have been a modern classic into a film that's both maddening and brilliant.
Disney and Pixar's Soul | Official Trailer | Disney+
Joe Gardner (Jamie Foxx) just got a promotion at work, but he's not exactly happy about it. He's firmly ensconced as a New York City music teacher, but he longs for a life as a traveling jazz pianist.
An old student suggests he audition for a famous jazz singer (Angela Bassett), convincing Joe that his time may have finally arrived. That's before a freak accident leaves him on the precipice of death, something he cannot accept.
Can you blame him?
He eventually meets 22 (Tina Fey), a stubborn soul who refuses to come to earth and live out her human existence. The two "souls" become reluctant partners, trying to get Joe his shot at music immortality.
That relationship allows for more kid-friendly hijinks, mistaken identities and your average body swapping yuks. It all plays out with the kind of calculated whimsy Pixar often works to its advantage.
Here? It's mostly dizzying.
"Soul" does more world building than your average MCU film in that first 20 minutes. It's delivered in a clean, satisfactory manner, but it's still far too busy. The tonal shift also interrupts the film's gorgeous opening. The first 10 minutes of "Soul" hearken back to Pixar's "Up," another film that began as perfectly as any movie, live action or animated.
Pixar's SOUL Official Clip "The Great Before"
Still, much of "Soul" is richly rewarding, from the smartly deployed gags to the deeper emotions stirred by Joe's journey.
Today's Hollywood is obsessed with diversity, and too much of it involves racial box checking over what makes diversity matter – fresh perspectives opening us up to bright new realms.
It's precisely what "Soul" achieves in fits and glorious starts. We're deposited into Joe's extended family and friends network, from his tough love mama (Phylicia Rashad) to the barbershop buds who have Joe's back.
This is Diversity 101, allowing Pixar to tap invigorating new cultures and concepts beyond what we normally see. Yet the high concept hook powering "Soul" is never truly off screen, and its presence doing the film few favors.
More dispiriting?
The ending smacks of lowest common denominator storytelling, a trope beneath a studio like Pixar.
Speaking of Pixar, every new studio effort proves more visually breathtaking than the last. "Soul's" character design is distinct and dynamic, but it's the masterful animation that makes "Soul" such a stunner. These New York neighborhoods glisten with grit and hardscrabble beauty. Even the way the sun kisses the old school building is magnificent.
All that assembled artistry can't disguise how "Soul" never achieves the glory Joe's saga deserves.
Hit or Miss: "Soul" deserves to be seen, but its awkward blend of kid-friendly antics and mature storytelling may leave young and old more puzzled than pleased.