Interviews
YouTube Star's 'Epic Hand Washing Parody' Goes Viral
Peter Hollens helps families stay healthy with his funny, catchy clip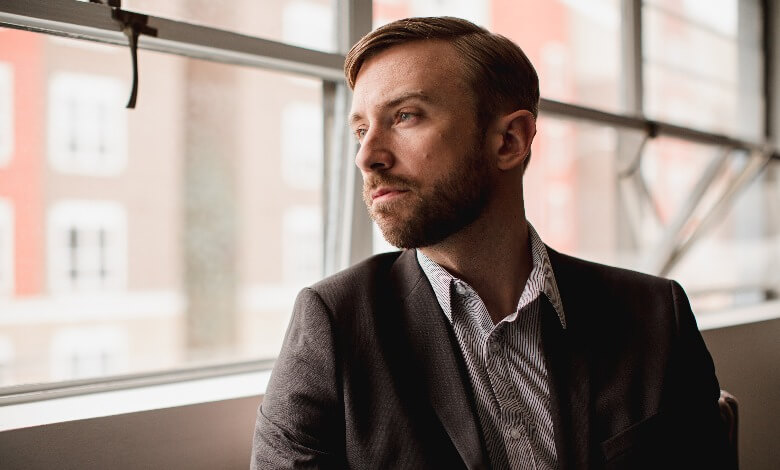 Singer Peter Hollens knows we often tune out the experts, a truism even in times of crisis.
Like now.
What's impossible to ignore? Catchy pop songs that get into your head, set up camp and refuse to leave. The YouTube superstar leveraged that simple truth for a parody video that generated more than 500,000 views in less than a week.
The Epic Hand Washing Parody
"The Epic Hand Washing Parody" does more than showcase Hollens' impressive range. It's a medically sound guide to keep his fans, and their families, safer.
"I was literally doing, verbatim, CDC [hand-washing] guidelines, even if it's done in jest," he says.
And while a galaxy of superstars got crushed on social media for warbling "Imagine," Hollens says the reaction to his video didn't sap his spirit.
Hardly.
"It's been really, really, really positive," says Hollens, who has performed with Brian Wilson, Jason Mraz, Hunter Hayes and Gladys Knight over the years. Teachers, principals and parents thanked him for giving kids "something to watch and fixate on that's positive."
Plus, each song snippet runs 20 seconds, the exact time experts recommend we wash our hands to stay germ free.
Take simple daily precautions to help prevent the spread of respiratory illnesses like #COVID19. Learn how to protect yourself from coronavirus (COVID-19): https://t.co/uArGZTrH5L. pic.twitter.com/biZTxtUKyK

— CDC (@CDCgov) March 29, 2020
Hollens, a founding member of the YouTube creator advisory board, started the hand-washing project with a Google Doc featuring 50 songs to parody. He eventually whittled down the list, pushing aside pop gems like PSY's "Gangnam Style" in the process.
Taylor Swift's "Shake It Off," of course, made the cut.
The process proved cathartic for the YouTube sensation.
"I was so anxious myself. I wanted to do something to make a difference, that could actually help everyone," he says of why he made the video … even if he feared an "Imagine"-sized blowback.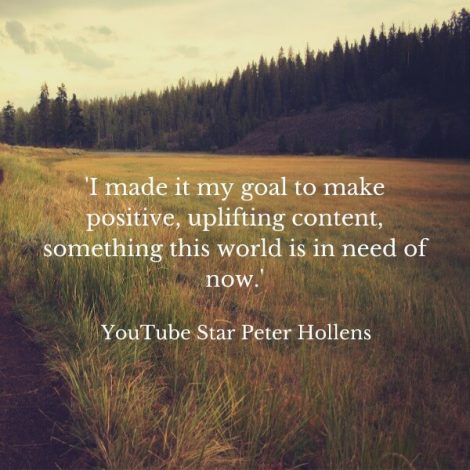 "I was really, really expecting to get torn up [over this]. People take their humor differently." He eventually decided it was worth the potential shaming.
"I desperately need levity right now … It's something I had to do. My team was so passionate about it," he says
The classically trained vocalist specializes in a cappella music, but that hardly captures his entire skill set.
Never Enough - The Greatest Showman (Male Version + Real Opera Singer)
He's a social media magnet, earning more than 5 million followers and subscribers across digital platforms. Fans cheer his versatile voice, humorous videos and squeaky clean content for the whole family.
His video team helps him create new music clips every two weeks. They're currently working remotely, and he expects to have a new pandemic-themed video out soon.
The new clip will tackle social distancing, a term he loathes. The subject is proving trickier to parody given the stakes in play. Expect a few "heavy moments" between the smiles, he promises.
RELATED: This YouTube Star Makes Parenting Fails Funny
Hollens has a huge digital presence, and he understands what that means in today's culture.
"It's my duty as someone given this opportunity … to use this and use it for good," he says, a mission in line with his Christian faith. "I made it my goal to make positive, uplifting content, something this world is in need of."
Still, finding his online persona didn't come easily. He initially tried emulating existing pop stars, adopting the kind of packaging meant to push product.
It didn't feel right.
He was a self-described "dorky" husband and father, and he eventually let that shine through.
"I was fortunate to be comfortable in my own skin," he says, adding it helped to establish his singing career in his 30s, not his 20s or teens. It's a lesson aspiring YouTube creators should follow, he suggests.
"Just be yourself … it's so important not to portray what you think you need to be or what your peers want," he says.