Interviews
Director Reveals 'Ben Is Back's True Purpose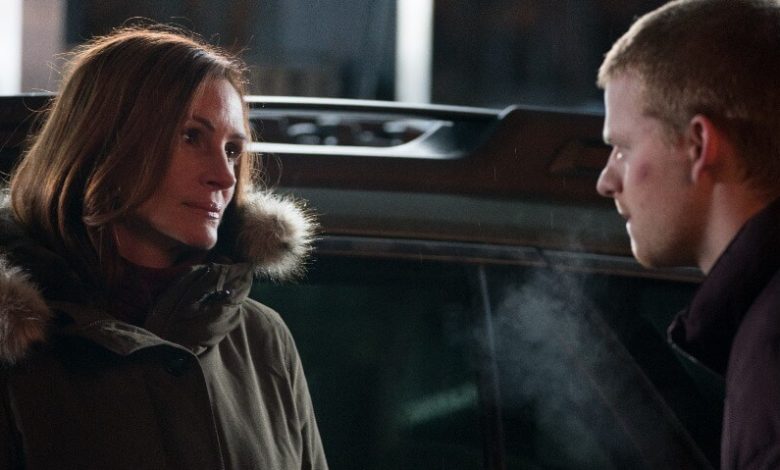 Director Peter Hedges didn't mind collaborating with his son, rising star Lucas Hedges, on the addiction drama "Ben Is Back."
That feeling wasn't mutual … at first.
"It makes me self-conscious. I didn't think it would be helpful that somebody I don't like watching me act—that I don't like to know they are around when I'm acting—should be directing me," the young actor told Vanity Fair.
His father says the film's script, and the story's potential, helped change the actor's mind. Oh, and Lucas Hedges called his father "Pete" on the set to help assuage any family favoritism.
"We both realized that the movie's bigger than our relationship. We went about the task of serving the story and the characters," Peter Hedges tells HiT.
It's understandable why the son relented after watching "Ben Is Back."
Ben Is Back Trailer #1 (2018) | Movieclips Trailers
The film casts Lucas Hedges as a young man attempting to spend a tranquil Christmas with his family. Only he's supposed to be in rehab, not relaxing in his Mom's kitchen.
Julia Roberts plays the family matriarch, a woman torn between unconditional love for her son and the reality he may need more help than she can provide.
Or anyone can, for that matter.
FAST FACT: The American Society of Addiction Medicine says opiod addiction is "driving" the current drug overdose wave, with prescription pain relievers and heroin responsible for more than 33,000 deaths in 2015 alone.
Peter Hedges says he did "copious amounts of research" before penning the script, "reading books and articles and watching every documentary" on the subject. He also connected with people who have lost family members to heroin and opiod addiction.
What he learned would frighten the heartiest soul.
"The number of people who are dying daily, who had put together six weeks, six months, two years, 10 years of recovery only to slip," he says, his voice trailing off. "The pull toward that high is so immense and so hard to shake."
RELATED: Why Addiction, Depression Haunt Rock Stars
What's worse? The treatment is often exorbitantly expensive. Some addicts just can't foot the bill.
"Very few people ever get the opportunity to have a proper detox," he says. "Most insurance companies won't pay for it. Most people just can't afford it."
(The insurance question is complicated. The Recovery Village notes insurance companies do cover the costs of rehab, but there are many variables in play. American Addiction Centers notes coverage varies wildly and out-of-pocket expenses can be extreme.)
The titular Ben comes from a family of some means, and even that isn't enough to guarantee a drug-free future.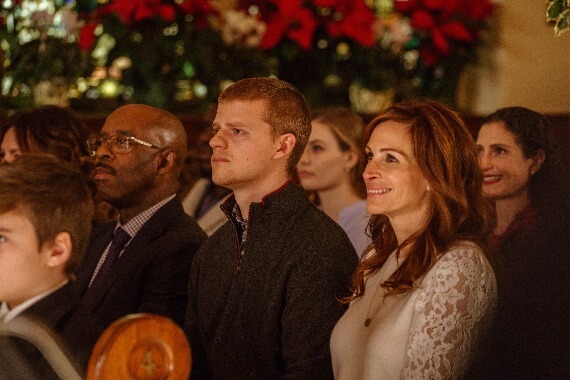 The film's leads, Hedges and Roberts, bonded in a way that made the director's work easier on set.
"I found myself stepping back and allowing that relationship to form… they had such great energy and chemistry together," he says. "I did not fully realize the depth to which they were both going, the range, the complexity .. until I started editing [the movie]."
It's hard to miss Lucas Hedges' blossoming career, given stellar work in films like "Manchester By the Sea" and the recent "Mid90s." "Ben Is Back" allowed the father to watch the son in action, something he could only see on the screen, or stage, up until now.
"He's an accomplished actor in terms of how he prepares. He's methodical. He goes deep, spends lots of time doing the kind of work which makes a director's job that much easier," he says. "He could do so much often with so little and go so many places in a moment, that made editing the film my most favorite part [of the process]."
RELATED: Silverman's 'Smile' Brings Addiction Into Sharp Focus
Peter Hedges makes no bones about treating "Ben Is Back" as a form of activism. He wants the film to help families dealing with addiction and inform those who don't personally know the horrors that come with drug abuse.
"There are also tons of people who will say, 'I don't have this in my family," he says. "Part of my goal here, in an organic and truthful way, is to open their eyes for what people are dealing with … it's just one day for one family."
"Ben Is Back" came following a personal reboot for the director. He previously penned the exceptional "About a Boy" along with directing "Dan in Real Life" and "Pieces of April."
Lately? He felt blocked on a professional front.
"I had lost connection with my core purpose… the kinds of stories I'm meant to tell or can't wait to tell," he says. The projects kept coming, and he gave them his all, but he felt he had, in his words, "lost his way."
"I just wasn't enjoying the work."
That's when he took a breather and considered what he had to offer the creative community.
"I moved into a service mindset … I was awake and my fingers were moving faster than ever," he says while writing "Ben Is Back."
In fact, before this interview he stayed up most of the night, writing.
"I'm barely taped together," he confesses.
#BenIsBack star #JuliaRoberts sits down with @GMA and discusses the complicated family dynamics in the film. Now playing in NY & LA. Expands Dec 14 & 21. Get tickets: https://t.co/JDuSUtoOu2 pic.twitter.com/KGPYxeqlmE

— Ben is Back (@BenIsBackMovie) December 8, 2018
That doesn't guarantee "Ben Is Back" will draw a crowd. This year's "Beautiful Boy," another searing look at addiction, earned a modest $7.5 million.
Peter Hedges sees today's movie going audience, both young and older, as more engaged in serious cultural matters, from politics to addiction.
"Hopefully, there will be audiences for these projects," he says.