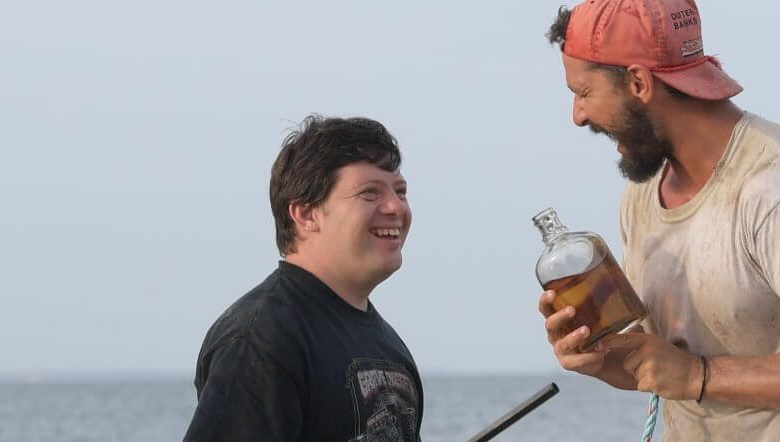 There's a reason Hollywood can't quit Shia LaBeouf.
Sure, he played a part in that dispiriting "Indiana Jones" sequel and can't keep himself out of embarrassing headlines. The 33-year-old star still shimmers on screen, something undeniable during the course of "The Peanut Butter Falcon."
He's not even the true star of the film, a title that goes to newcomer Zach Gottsagen. LaBeouf's presence, and grace, pull "Falcon" together in ways that make our hearts soar. His film is quirky but tender, uplifting but never mawkish.
It's a small, impeccably polished gem of a tale. And LaBeouf helps it shine even brighter.
The Peanut Butter Falcon | Official Trailer | Roadside Attractions
Gottsagen, who has Down syndrome, plays a frustrated nursing home patient named Zak. He's not old, weak or physically challenged. He lacks a family and a place to stay, so he spends time bonding with fellow patients like Carl (Bruce Dern) and a dedicated staffer named Eleanor (Dakota Johnson).
Still, Zak wants out.
Carl helps Zak escape, putting Eleanor in a bind. She's tasked with finding Zak or face career consequences.
Meanwhile, Zak happens upon a troubled fisherman named Tyler with woes of his own. Tyler is on the run, too, so naturally these very different souls hit the road together.
How a random DM to Josh Brolin made 'Peanut Butter Falcon' a reality https://t.co/N6LNEZuzuU pic.twitter.com/IqVEHfWJ2j

— New York Post (@nypost) August 8, 2019
"The Peanut Butter Falcon" boasts a killer cast, even if some faces have scant screen time. Blink and you'll miss Jon Bernthal, but his presence lends an authenticity to the tale. LaBeouf and Gottsagen take it from there.
Their bond is a thing of beautiful, screen chemistry toward a greater good. Tyler's troubles are of his own making, but he refuses to see Zak as anything but an equal. LaBeouf shows the layers behind Tyler, a man seemingly doomed by one tragic mistake.
Gottsagen is a natural, hinting at the life Zak could lead if societal shackles would just drop away.
The film's third act hits the narrative notes we crave, but you'll have to accept some ripe story pivots to see them. Thomas Haden Church helps sell the shifts, playing a wrestling legend who taps into Zack's true purpose.
'The Peanut Butter Falcon' Star Zack Gottsagen To Be A Special Guest At WWE WrestleMania 36 https://t.co/53wJljqeJP

— Fightful Wrestling (@FightfulWrestle) August 8, 2019
Johnson emerges as our Everywoman, a soul desperate to do the right thing even if it falls far outside her skill set. It's the quietest performance in the film, but a necessary one.
First-time writer/directors Michael Schartz and Tyler Nilson display a maturity that belies their experience. Scenes shift gracefully from moment to moment, the duo refusing to give us easy emotions, or answers.
"The Peanut Butter Falcon" reminds us of a time when Hollywood made movies that uplifted us, made us hunger for something greater. There's no bitterness or cynicism here, just characters we take into our hearts and refuse to let go.
It's about time.
HiT or Miss: "The Peanut Butter Falcon" may sport a twee title, but this indie gem is the sly, satisfying summer treat we crave