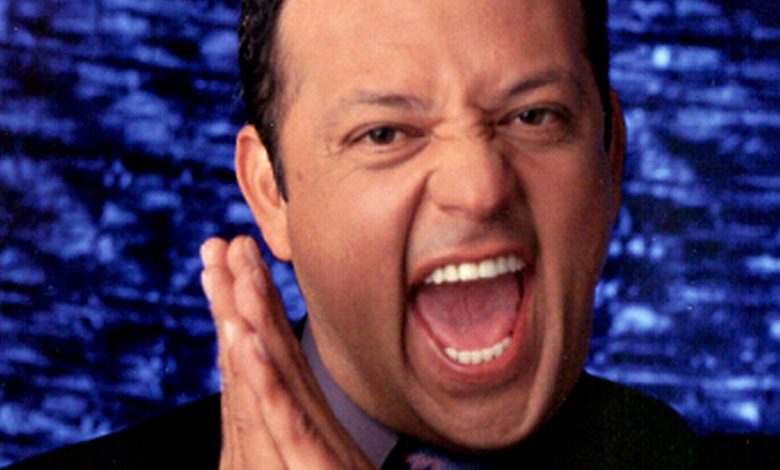 With the wildest election season in memory in full swing, the outspoken Republican let loose during a recent interview on the "Grown-Ass Men" podcast on the Radio Titans podcast network.
Comedian Paul Rodriguez Shocks CNN's Don Lemon With Comments About Illegal Aliens
But while Rodriguez said plenty about being a Latino Republican who can't stand Donald Trump's anti-Mexican immigrant rhetoric, he also came clean on the issue of racist or misogynistic language among today's comics.
As a partner in the Laugh Factory chain of clubs and primary owner of the chain's Scottsdale, Ariz. location, he saw the 2006 racist meltdown of comic actor Michael Richards happen. He still was opposed to the club's subsequent attempt to ban the "N word" and other offensive terms from its stage.
"It's a policy that failed. I voted against it. It's impossible to enforce it, and I don't want to be part of censorship," said Rodriguez. "Audiences will censor. They'll let you know if you have the credibility or license to use any kind of language. I told Jamie [Masada] I wouldn't be part of devaluing freedom of speech when so many died for the right to say it."
Rodriguez's recollection of the infamous night in which the "Seinfeld" star became unhinged is a surprising one. He noted there was a lot more to the incident than what the cellphone footage of the outburst captured.
"It's really a shame because what never came out was he didn't start this. He was being heckled and heckled racially, being called a cracker," recalled Rodriguez. "I told a bouncer, 'be cool, in a minute I'm gonna send you up to end this.'"
"It was a new thing that footage was on cellphones. I went to bed thinking it'll blow over by morning and it went on wildfire all over the world," Rodriguez said. "The Laugh Factory profited from it because it gave us a name and stature. Having said that, I want to be clear I've always voted to let Michael return [to the Laugh Factory stage], and he shouldn't be ostracized the rest of his life. It's a shame when his day comes that he's remembered for that. I want to remember him for 'Fridays' and 'Seinfeld.'"
RELATED: Paul Rodriguez Weighs in on Sean Penn's 'El Chapo' Chat
Despite not wanting to have censorship be a club policy, Rodriguez nonetheless made it clear that he does not condone abusive language in any part of today's society. He's especially baffled by the way many young males in the black and Latino communities embrace racial slurs after their forefathers risked death while attempting to fight against social ills.
"'If all women are bitches and hoes, and if the N word is so abhorrent, then why is it so readily used?" he asked. "They say you cant say [the N word] if you ain't one, but If it's so ugly why say it all? I hear Mexican-Americans call each other that all the time, my nephews speak like that, certainly in Compton.
"Do you know what you're saying? No other ethnic group says, 'Hey wetback' or 'beaner.' Yet they make the N-word have a hipness it doesn't deserve," he said. "What I'm saying is words have a certain weight, a certain power, not just noises we make with our throat. You have anger and respect for nothing. If you have a child who doesn't respect their own life, how do you think they respect yours?"
To hear hundreds of other celebrity interviews and thousands of hours of innovative programming, visit www.radiotitans.com.
---
Carl Kozlowski is founder and Chief Creative Officer at Radio Titans (www.radiotitans.com), and host/cohost of its shows "Grown-Ass Men," "Pajama Party," "The Koz Effect" and "Kozversations," plus Chief Guest Booker Winner of the world-famous Laugh Factory's "America's Funniest Reporter" contest.