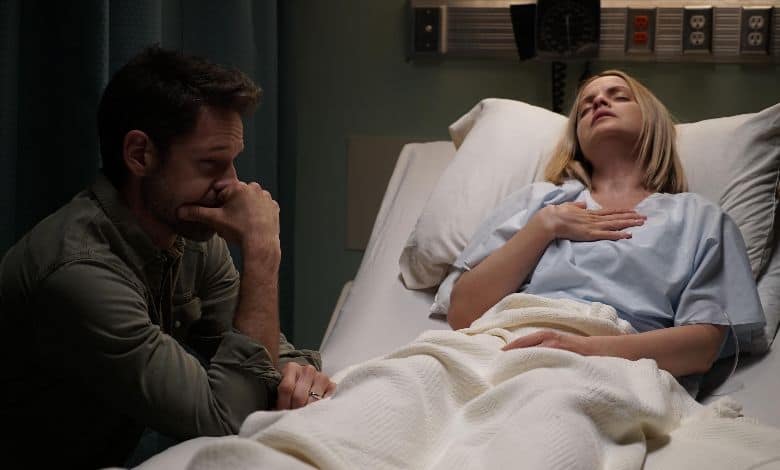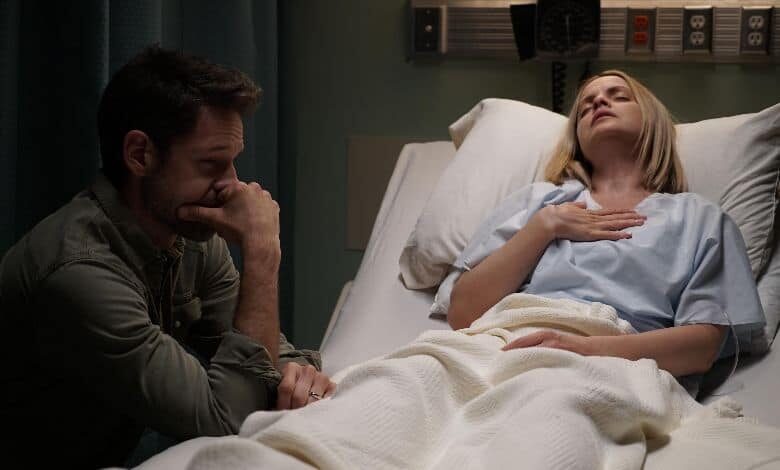 Masochists will have a field day with "Paradise Cove."
The thriller stars a couple who suffer, and suffer, at every step of this clumsy cautionary tale. What's more frightening than the film's villain? The red tape the characters endure in modern-day California.
It's a recurring theme in a film that denies its grindhouse glory until the wackadoodle finish.
PARADISE COVE Trailer (2021) Mena Suvari Thriller Movie
Married couple Knox and Tracey Bannett (Todd Grinnell and Mena Suvari) just moved into his mother's old beach house, a property in need of serious repair. He's a blue-collar contractor eager to fix the old house up, and she's hoping her fertility drugs kick in at long last.
They never expected to find Bree (Kristin Bauer van Straten) haunting their property. Her wild eyes and wilder hair scream, "stay far, far away," yet everyone in town sees her as a harmless homeless lady.
The Bannetts soon learn otherwise.
Will Bree chase the Bannetts away? Can Knox convince the local cops the unhinged Bree warrants serious jail time?
Will van Straten chew so much scenery she qualifies for Nathan's Hot Dog Eating Contest?
"Paradise Cove" is a lark of the first order, but Suvari and Grinnell treat it like a sober look at a marriage in freefall. The disconnect is profound, robbing the film of its guilty pleasure potential.
The other actors seem like they're acting in different movies. Some are clearly hamming it up, following van Straten's lead. Others behave so inexplicably it's hard to know what's going on. Darned if we can figure it out, either, but at least they sampled the script first.
And through it all is Bree, launching into crazed monologues without any sense of proportion.
RELATED: 'Unhinged' Is the Perfect Movie for Our Unhinged Times
None of it makes a lick of sense, and the first two thirds move too slowly for us to get involved. This should be a prime example of a filmmaker slowly tightening the dramatic screws, but director Martin Guigui can't make that happen.
The third act ramps matters up dramatically, and we learn the bedraggled couple's suffering has only begun.
Unintentionally funny lines invade the screen, but even they can't spike the experience. When Knox tells his wife to lock the door after their house has been invaded more times than Kevin McAllister's "Home," you wish the film would lean into the nuttery.
Not quite.
There's so much that could have been done with the story, starting with the oddly seductive Bree. One scene finds her character connecting with Knox in a way that suggests something darker between them. It's quickly abandoned, as is why the locals cut Bree miles and miles of slack.
That's also true for the local cops, who would need months of training to match the integrity of those "Police Academy" recruits.
Exclusive Video Interview: TRUE BLOOD's Kristin Bauer van Straten Talks New Home-Invasion Horror PARADISE COVE!
– https://t.co/z4RDf2XRGo pic.twitter.com/tRG2deRO6d

— Dread Central (@DreadCentral) February 8, 2021
What's far more original, and surprising, is how the film weaponizes California's progressive dystopia. The Bannetts run into permitting woes, making their house flipping project a nightmare. The same goes for protecting their home from Bree's serial invasions. She has far more protection under the law than they do, apparently.
The government workers, from the cops to state officials, are either smug, clueless or crooked.
That's far more frightening than anything Guigui stages here. Maybe the sequel will go all in on the Golden State's real-life horror story.
HiT or Miss: "Paradise Cove" wants to be a serious thriller and a campy horror film, but it ends up failing at both.