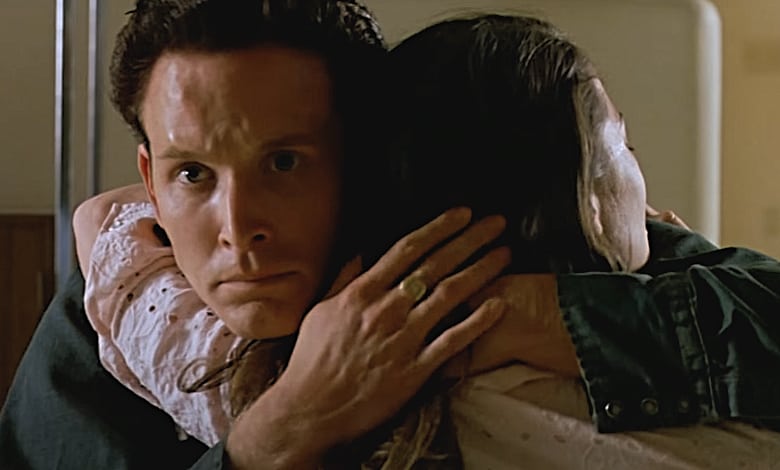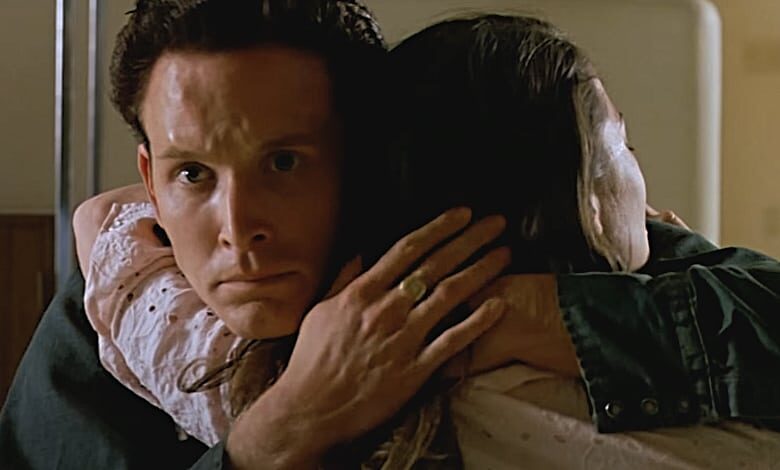 "The Passion of the Christ" wasn't the only movie Mel Gibson released in 2004.
While the religious epic cemented him as one of Hollywood's most unique and successful filmmakers, another Gibson film had some thinking Max Max had lost his mind – and for good reason.
Legend has it, the idea for "Paparazzi" was born out of a conversation involving Gibson about bad run-ins with paparazzi. Written by Forry Smith and directed by Paul Abascal (a former hairdresser for stars like Gibson), the movie dials everything up to 11.
Critics weren't fond of that style, but in retrospect, should feel appropriate for a movie produced by Gibson about a celebrity action star killing paparazzi pests.
Paparazzi (2004) - trailer
After years of supporting turns in hits like "Good Will Hunting" and "2 Fast 2 Furious," Cole Hauser – now a star thanks to playing Rip Wheeler on Taylor Sheridan's "Yellowstone" – finally got a turn at bat with "Paparazzi."
The $7 million genre picture is straight from the mind of Gibson, a man who at that time was dealing with frustrations with the media and his celebrity status. We soon learned of his bubbling personal issues that derailed his career.
Bo Laramie (Hauser) is a Montana family man with a dream of starring in the movies. When he finally makes it big, his family goes through an extreme form of culture shock in Hollyweird.
Laramie is essentially a calmer, softer version of Rip Wheeler. That's partly the appeal of "Paparazzi" today. Beyond being an odd pop culture relic from Gibson's filmography, it's also the sort of film studios often don't back anymore.
Cole Hauser on The Last Champion, Filming Yellowstone (Season 4) & His Greatest Mentor
The main character is a snapshot of middle American values, ready to treat overzealous paparazzi (Tom Sizemore, Daniel Baldwin, and others having an absolute ball) like anyone else who threatens his family, including Robin Tunney who plays his wife. The movie is pure insanity, but it's grounded by Hauser's good ol' boy hero.
These sorts of pictures have morphed into VOD quickies today that can match this movie's budget, but not its commitment or cleverness. Plus, there's Dennis Farina! Remember how great Dennis Farina was?
So many moments in "Paparazzi" are deliberately on the nose, providing little winks to the audience that this is just a fantasy, but one we should absolutely revel in for about 90 minutes.
"Laramie. I am going to destroy your life and eat your soul. And I can't wait to do it," Sizemore says at one point with glee.
"The public wants raw and real, and that's what we give them. Let me tell you something, my friends, we're the last of the real hunters," Baldwin spits early on.
These are the kind of lines and roles that can be fun with the right actors who can find that delicate balance between fun and cringe.
Everyone here does just that.
View this post on Instagram
Hauser's Rip Wheeler is one of television's best characters today, and "Yellowstone" is the kind of show people refer to when they say the new "golden age of television." Sheridan has spent the better part of a decade finding success by focusing on the Americana so often dismissed by the coastal elites.
It's easy to see in "Paparazzi" why Sheridan entrusted Hauser to bring Wheeler's intensely loyal and complicated character to life. He's a modern-day cowboy fans have fallen in love with in the midst of the show's "Sopranos"-level drama.
Yellowstone Season 4 Official Trailer | Paramount Network
For "Yellowstone" fans who need a little more Rip in their lives, "Paparazzi" is a mad little midnight movie that snuck through Hollywood's cracks. Not only is it an honest and cathartic genre picture, but it's that rare project entrusted to Hauser before Sheridan saw something in Bo Laramie the industry had spent years ignoring.
While it's not talked about much these days, "Paparazzi" has had a lasting impact, and for more than just giving us a glimpse into one of Hollywood's most complicated artists.
Though the film didn't catapult Hauser to the top (like it should have) at the time, the actor recalled recently how it keeps the actual paparazzi away.
He described an awkward encounter involving a photographer and Hauser's son that ended with the paparazzo running away from what he described as "the Bo Laramie look."
Zachary Leeman is the author of the novel "Nigh" and co-host of the "Man of Science, Man of Faith" podcast. He has covered politics and culture for Breitbart, LifeZette and others.