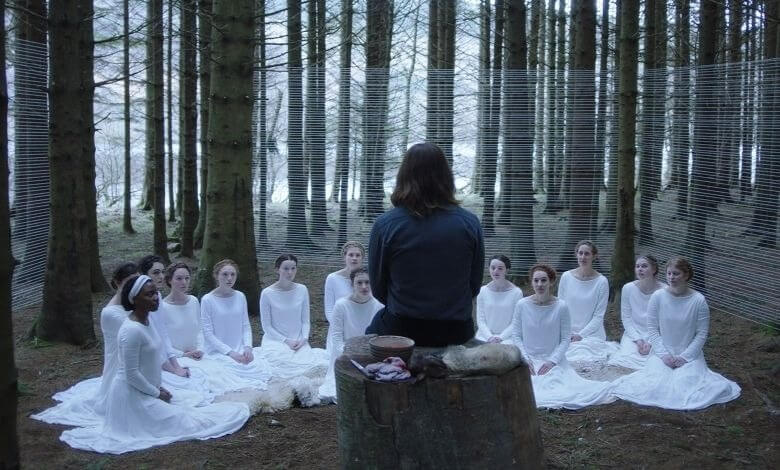 It's no secret why we find cults compelling.
How can the rational mind give in to the whims of a sociopath, no matter the emotional damage in question?
"The Other Lamb" doesn't shed new or profound light on a cult's allure. We're deposited into a long-running sect and left to assume the heavy lifting happened years ago. Now that would make an engaging prequel.
What's mesmerizing about "Lamb," as well as what limits the film's allure, is the visuals that accompany this cult's life. It's haunting, even beautiful at times, a testament to storytellers willing to push beyond cult-like templates.
Still, given the IFC Midnight label, "The Other Lamb's" genre bona fides are in considerable doubt.
The Other Lamb - Official Trailer I HD I IFC Midnight
Selah (Raffey Cassidy, "The Killing of a Sacred Deer") is one of several "sisters" who live to serve a man they call Shepherd (Michiel Huisman, "Game of Thrones"). Selah dresses in the same garb as her peers, wearing her hair in tight braids that crown her pale face.
It's the only life she knows, but as the events of the film progress she starts doubting her not-so-normal life.
Perhaps she has an uncommon inner strength that rebels against any groupthink. Or, she's a normal teenager who can't resist rebelling against the status quo.
A brief series of images suggest another, more provocative way to interpret "The Other Lamb." The narrative both welcomes and rejects such thinking.
Yes, it's that kind of film.
The Other Lamb - Clip "My wives" I HD I IFC Midnight
Director Malgorzata Szumowska is interested in the textures, the rhythms of this roving cult. Those looking for interesting subplots, narrative momentum or explanations will walk away famished. The pacing is sluggish, too, and for all the ethereal beauty, and horror, on display it takes effort to stay engaged.
Jealousies bubble up, and understandably so, but they never rise to tabloid-style exploitation. A fascinating element is the Shepherd's curious take on foreplay. The actual sex, as depicted here, can seem like an afterthought, if that at all.
FAST FACT: Raffey Cassidy got into acting by accident. She accompanied her brother on a BBC audition, and a casting director suggested she follow her brother into the business – immediately.
And how does the Shepherd keep his all-female flock under total control? We see elements of his discipline, but Huisman purposely plays down any charismatic elements that may explain his iron fist results.
Is that the point?
Cassidy is the primary focus here, and her plaintive features make her exactly what "The Other Lamb" demands. That's hardly enough for audiences eager to learn more, and see more, of why cults exists in the first place.
HiT or Miss: "The Other Lamb" demands patience, and the ending isn't as cathartic as one may hope. It's still beguiling and raw, two qualities in short supply these days.