Industry News
Opinion
Oscar-Winner Alex Gibney Defends Canceled Doc 'Jihad Rehab'
Progressive darling stands up to censors, scolds those eager to silence art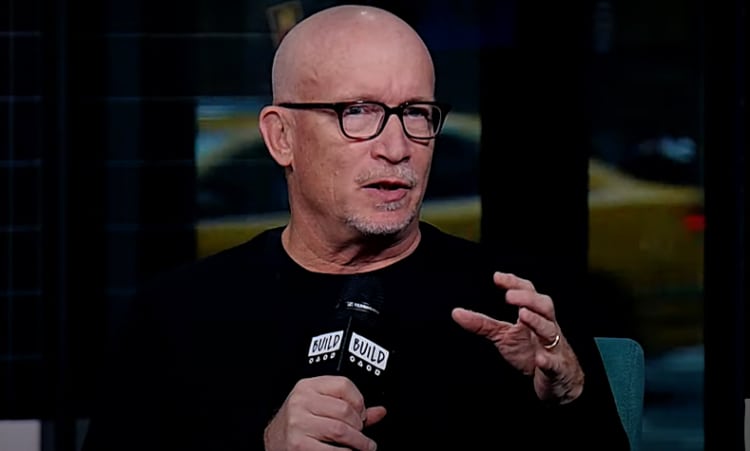 Alex Gibney might be the second biggest name in documentary films.
Michael Moore, for better and worse, holds top honors here.
Gibney's resume includes "Enron: The Smartest Guys in the Room," "Taxi to the Dark Side," "We Steal Secrets: The Story of Wikileaks" and "Totally Under Control."
TOTALLY UNDER CONTROL - Official Trailer
His work earns critical kudos, intense press interest and the Academy's undivided attention. "Dark Side" earned him Best Documentary honors in 2008.
The filmmaker is a reliably liberal voice, too, often framing subjects from a left-leaning perspective. His features critiquing Donald Trump and the War on Terror highlight that point.
So does his Twitter feed.
Unlike modern progressives, though, Gibney understands how censorship should be anathema to liberals.
It isn't, of course.
Most censorial attacks now hail from the Left – from academia and journalism to within his own industry. Consider the recent assault on "Jihad Rehab." Director Meg Smaker's documentary examines ex-terrorists and their attempts at rehabilitation.
Director Interview With Meg Smaker | Jihad Rehab | TheWrap Sundance Studio
The film earned a coveted slot at the Sundance Film Festival and early raves:
"This is a movie for intelligent people looking to have their preconceived notions challenged." – The Guardian
The documentary snagged the full-throated support of progressive darling Abigail Disney. Then, a wave of criticism sank the film, focusing on its alleged Islamophobia and the fact that Smaker is white and therefore ill-equipped to tell the story.
That's despite her extensive ties to Middle Eastern culture.
This wasn't just folks sharing their First Amendment right to critique a movie. Disney yanked her support from the film and several festivals canceled its screenings. Sundance issued a formal apology for showing "Jihad Rehab" a full month after its debut.
"We have been listening to, and reflecting on, the many perspectives shared around the inclusion of Meg Smaker's documentary film 'Jihad Rehab' at our Festival in January. As with every film we show, we hope to stimulate conversation and debate that adds value to our civic society. In this case it is clear that the showing of this film hurt members of our community — in particular, individuals from Muslim and MENASA communities — and for that we are deeply sorry."
Perhaps the most dramatic attack came from Smaker's fellow artists. A group of 230 filmmakers signed an open letter condemning the movie, even though many signees admitted to not seeing the documentary.
Gibney's name wasn't on that list.
The filmmaker used Twitter to share his digest with the events surrounding the film.
Important article on freedom of expression in documentaries in today's NY Times. https://t.co/EfD5XdrySL When films are shown, the authors should expect to be open to praise or criticism. Fair. What should be of concern are campaigns intended to silence voices and censor films. https://t.co/GHH0qBO8HH

— Alex Gibney (@alexgibneyfilm) September 25, 2022
He doubled down on that sentiment.
My analysis is not wrong. I don't object to criticism of any kind. (Though i may disagree.) what was wrong in this instance was an attempt to prevent the film from being shown at all. https://t.co/R7LfVCa6Dt

— Alex Gibney (@alexgibneyfilm) September 26, 2022
Will other artists rally to Smaker's side?
Given the momentum against the film and the professional perils of defying Cancel Culture, it's likely she'll have few supporters as prominent, and as vocal, as Gibney.
NOTE: The following thread from independent journalist Jesse Singal is a must-read.
Left is a quote from a critical article about "The UnRedacted" by Assia Boundaoui, a filmmaker. Right is a direct quote from the film in which Meg Smaker, the filmmaker, is talking to a detainee

The level of straight-up lying that goes into these outrage campaigns is disgraceful pic.twitter.com/QSziB1Vsby

— Jesse Singal (@jessesingal) September 27, 2022