Interviews
How Motherhood Inspired Disney's 'Nutcracker'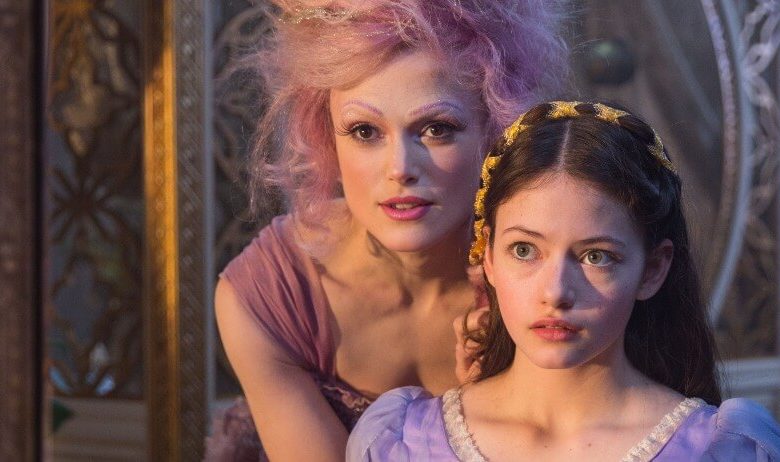 Ashleigh Powell knows the pressure of writing a Christmas movie firsthand.
Stick the yuletide landing and you've made a film families will watch together for years, even decades, says Powell, the screenwriter behind "The Nutcracker and the Four Realms."
Miss, and you're lumped in with seasonal coal like "Surviving Christmas" or "Deck the Halls."
"It's an incredibly daunting task," Powell says. "I'd love to make a story that becomes timeless and is part of the already rich tradition that a lot of families have."
That guided her hand while penning Disney's "The Nutcracker and the Four Realms." The film adapts the classic tale, embossed by intoxicating production design and an A-list cast. Think Keira Knightley, Morgan Freeman and Helen Mirren, for starters.
Disney's The Nutcracker and the Four Realms - Final Trailer
Mackenzie Foy stars as Clara, a young girl searching for the key to unlock a box holding her late mother's last present to her. That quest leads Clara on a journey teeming with curious creatures and the dangerous Mother Ginger (Mirren).
Spun from German author E.T.A. Hoffmann's 1816 short story, "The Nutcracker and the Mouse King," this "Nutcracker" arrives with all the magic Team Disney can offer.
That's considerable.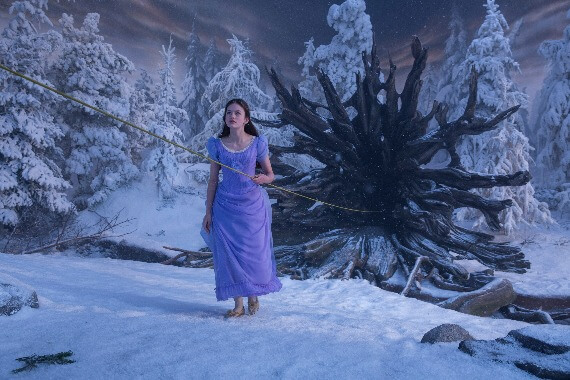 "The set design and production was completely a collaborative effort," she says. "Everyone who came after me created their own interpretation of what the lands were."
In some cases, that collaboration nailed her vision. Take the Mouse King, brought to life by motion capture actor Charles "Lil Buck" Riley III.
"It's almost exactly the way I imagined it on the page," she says.
What she didn't do was let those artists do the narrative heavy lifting. That's her responsibility.
"Everything starts on the page. It's up to me to evoke the possibility of what can be achieved through production design," she says.
THE NUTCRACKER | Behind the Scenes - Crafting The Realms | Official Disney UK
The young screenwriter says watching the Disney machine in action proved breathtaking, and surprisingly practical in our digital age.
"When I was visiting the set …walking through an actual forest in a middle of a sound stage. The level of detail is astounding," she says. "There were these columns lining the walls with little peacock feathers, layer after layer almost like fish scales… and it might not necessarily be seen by an audience."
Powell fell in love with screenwriting during college. That made her reassess some of her favorite movies.
"I grew up with two different box sets of VHS tapes – 'Indiana Jones' and 'Star Wars,' she says. "Looking back, that really shaped my love of adventure stories and larger than life mythologies."
FAST FACT: Helen Mirren has virtually done it all during her Oscar-winning career. Her not so secret passion? She'd love to play a Bond villain.
Powell's career is blooming just as the #MeToo movement sweeps through Hollywood. She can sense the evolution during her day-to-day experiences.
"I am starting to hear producers and studios look for female voices to bring to projects," says Powell, who is currently adapting a young adult novel "The Hazel Wood" for Sony Pictures. "It's really exciting in my perspective, to see complicated female characters at their core [and studios] looking to service those voices."
Powell won't forget her first major screenplay project for more than the obvious reasons. She injected something deeply personal into her first major screenplay.
"I became a mother in the course of the movie twice over. This is a love letter to my children," she says.