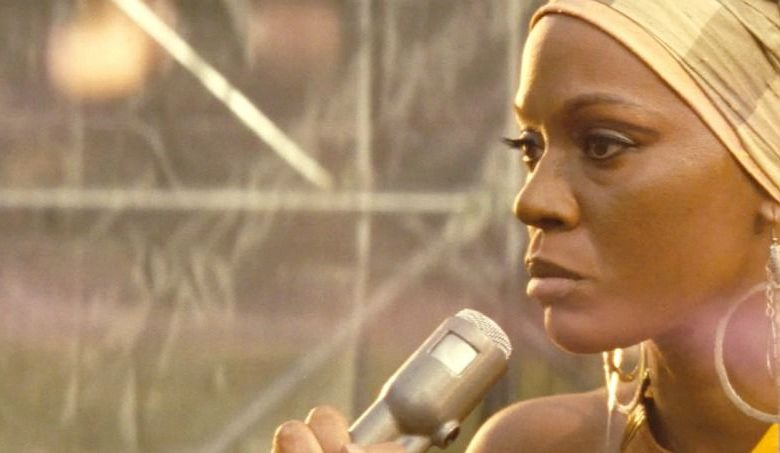 In fact, the "Guardians of the Galaxy" actress became the latest Social Justice Warriors target all the same.
Saldana wanted to bring the Simone biopic to life for some time. When the project stalled, she decided to tackle the lead role herself. That meant altering her appearance to make herself look more like the late star.
Nina Official Trailer #1 (2016) - Zoe Saldana, David Oyelowo Movie HD
That helped the project get under way. A project, mind you, that let a woman of color shine a light on a potent female figure in music lore.
That wasn't enough, apparently, for the PC crowd.
"Nina" came and went in theaters. Reviewers weren't kind. The bigger scar, though, came from PC types who blasted Saldana for, well, trying to look like Simone.
RELATED: Comedian Says PC Codes Divide Americans
First, Simone's daughter Simone Kelly shredded the casting move, complaining Saldana didn't look anything like her late mother.
Others wailed about her darkening her skin and broadening her nose to more closely resemble Simone. The Allure magazine feature also suggest Saldana's apolitical persona wasn't good enough to play the singer, a vibrant voice in the civil rights struggle.
The actress held her tongue … until now.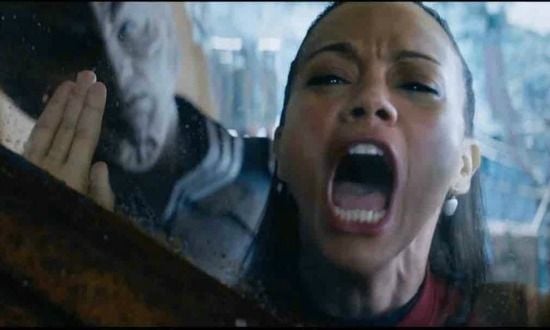 "There's no one way to be black. I'm black the way I know how to be," she told Allure magazine about the kerfuffle. "You have no idea who I am. I am black. I'm raising black men. Don't you ever think you can look at me and address me with such disdain."
She also slammed those who can't see the big picture. It looked like a Simone biopic simply wouldn't get made. Her growing clout, thanks to "Guardians," "Star Trek" and "Avatar," helped secure the necessary funding.
So a minority actress defies the system, gets a troubled project off the ground and celebrates a civil rights pioneer all in one film.
That just won't do, says PC Nation.
In other entertainment news:
A Long Goodbye: Actor Anton Yelchin, who died over the weekend at 27, leaves behind a number of unreleased films. First up – "Star Trek Beyond," where he plays Chekov for the third and last time.
Hitler Card, Dropped (Again): Rapper Chuck D is the latest celebrity to compare Donald Trump to Hitler. Get used to it.
No Mystery: Amy Schumer's 15 minutes of fame could be over, worries Vox. Maybe it happened roughly the same time she became insufferable.
Brands Trump Stars: "Finding Dory" demolishes the competition. Today's audiences want trustworthy brands, not stars. Case in point: The most recent film by Tom Hanks, Mr. Two Oscars on my mantle himself, made $4 million.
Bombs Away?: "Independence Day: Resurgence" smells like a box office hit. Movie goers flocked to the original, and the new film features most of the same cast (sans Will Smith). So why can't critics in Denver (and potentially other cities) screen it before its June 24 release?
Happy Hunting!: You want Easter Eggs? Pixar's "Finding Dory" has them.
VIDEO SAMPLER
The long-delayed 'Westworld' – Your Next Binge Fixation?
'Welcome to Westworld' Teaser Trailer | Westworld | Season 1
Yes, Anthony Kiedis is 53
Red Hot Chili Peppers - Dark Necessities [Official Music Video]
Anyone else confused by this?
Storks - Official Trailer 2