Interviews
Team 'Nefarious' Plots Streaming Platform, Counter-Culture Revolution
'God's Not Dead' scribes re-team for spiritual thriller with a purpose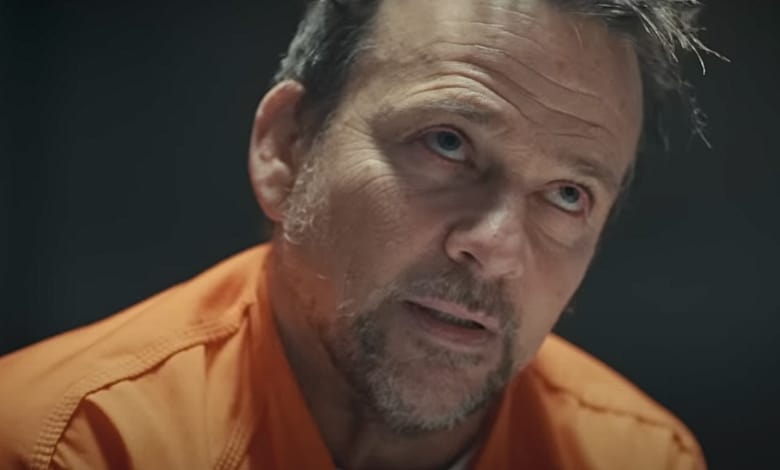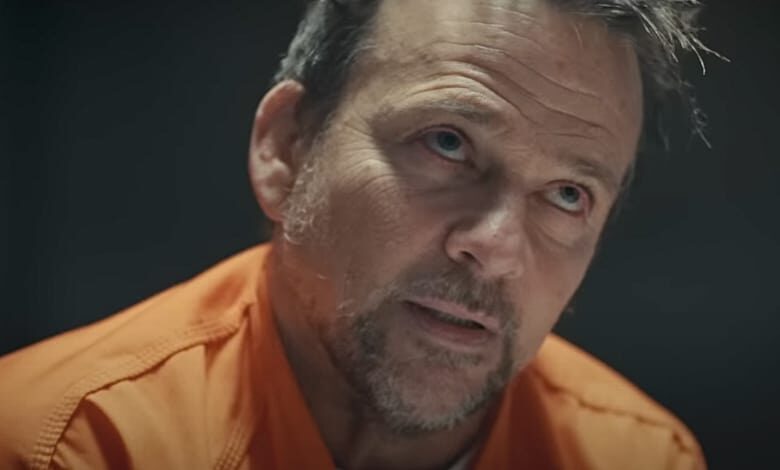 It took a single paragraph from Steve Deace's "Nefarious" books to trigger a faith-based horror film.
Directors Chuck Konzelman and Cary Solomon said a colleague read that paragraph aloud, and they "immediately" envisioned the story's big-screen potential.
Nefarious Official Trailer (2023) - In Theaters April 14th
One catch? The books' structure, which follows a demon's plot to overtake the human realm, needed some tinkering to make the jump to the big screen. The books, after all, are theoretically written by the demonic title character.
"Nefarious" serves as the entry point into the series and a prequel to Deace's prose.
The directorial team had an energized ally in the Blaze TV star, who makes his producer debut on the project.
"He was relentless in his enthusiasm … when is the script gonna be done," Solomon says. "When we started shooting he was blown away."
Screen veteran Sean Patrick Flanery stars as Edward, a death row inmate who claims the devil made him kill all those people. Jordan Belfi plays a psychiatrist trying to determine if Edward is sane enough to be electrocuted by the state.
Konzelman and Solomon dub Flanery's performance Oscar-caliber, calling the "Boondocks Saint" alum "overlooked" in Hollywood circles.
View this post on Instagram
The creative duo previously wrote "God's Not Dead," the 2014 sleeper smash which delivered an overtly Christian message. "Nefarious" has its spiritual side, no doubt, but the messaging is woven gently into the story.
That wasn't an accident, the directorial team says.
Konzelman admits many Christian movies involve pastor characters and others who either discover their faith or reaffirm it. They've made their share of those stories, admittedly. Now it's time for a more nuanced approach.
Genre storytelling is the next logical step, they say.
"We're in a transitional state with Christian films," Konzelman says, but that doesn't change a core dynamic behind the scenes. "We need more movies made by Christians."
A single hit film, though, can do plenty of heavy lifting.
"You can affect the culture one movie at a time, but it's better if you have 10 or 15 movies," Solomon says.
Toward that end, the duo is plotting a streaming platform "where people who want to see good entertainment [can go], but it doesn't preach or corrupt," Solomon says, adding audiences are hungry for stories without a woke or political agenda.
Recent box office smashes, including "The Super Mario Bros. Movie," "Top Gun: Maverick," "John Wick 4" and "Spider-Man: No Way Home," back up that argument.
RELATED: MEET THE GODFATHER OF FAITH-BASED FILMS
The "Nefarious" template, now established, suggests more stories based on the main characters.
"We believe there's a sequel and a prequel [to the film]," Solomon says, or even a TV show where Nefarious sets some devious plan in motion each week, and his opponent struggles to upend those schemes.
Deace told The Hollywood in Toto Podcast how essential storytelling is for the conservative movement in 2023 and beyond. Konzelman and Solomon couldn't agree more.
"Plato," Konzelman notes, "got people to make decisions and actions based on emotion." Jesus Christ shared parables as his way of building his flock.
Dictators across history have weaponized storytelling for their bitter purposes, he adds.
Too many storytellers today smuggle their talking points into their films or TV shows. And they're often not subtle in their methodology.
"We've become the counter culture. We can do guerrilla warfare [with stories], and ['Nefarious'] is one of those things," Konzelman says.
Billions of people now have a tiny movie theater in their pocket, and it makes sense to tell stories for smart phone consumption.
"If Peter, Paul, John and James were here today, they wouldn't go door-to-door. They'd make a movie or TV show," he says. "You can reach tens of millions of people that way."