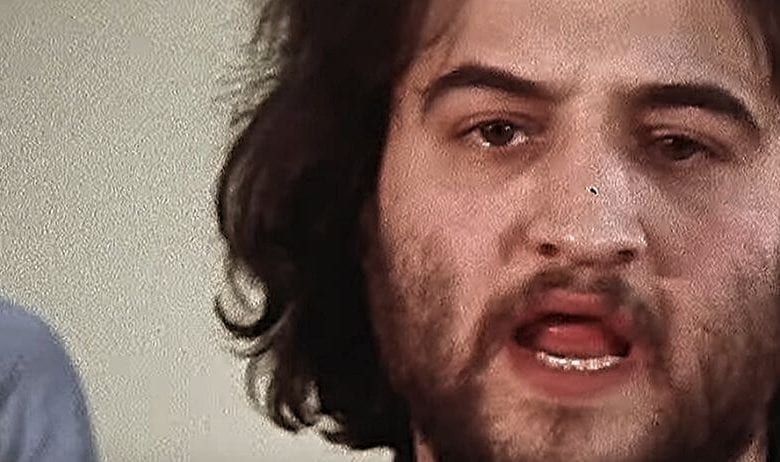 Tim Allen isn't the only comedian worried about the state of humor in America.
The "Home Improvement" alum and star of "Last Man Standing" spoke for many when he railed against the current state of the thought police.
Tim Allen on Political Correctness in Comedy Today | The View
"What I got to do sometimes is explain — which I hate — in big arenas, that this is a thought police thing, and I do not like it. But when I use these words, this is my intent behind those words," he told "The View" on Monday.
"So as long as you understand my intent — I still get people: 'Well, just don't say it,'" he said, mocking critics.
Even "The View's" hard-left Joy Behar agreed with Allen.
National Lampoon didn't care about the "thought police" … or anyone else, for that matter. The unexpurgated comedy brand delivered gut punch laughs in print, radio and film.
Think "Animal House," the quintessential frat comedy, or any issue of Lampoon's combustible print publication. They even made a movie about it.
A Futile and Stupid Gesture | Official Trailer [HD] | Netflix
Can you imagine today's "Saturday Night Live" mocking liberal lions like Sen. Ted Kennedy like Lampoon did? The brand's gags proved outrageous, crude and often inflammatory.
That was partly the point.
That brand of humor is a thing of the past, for the most part. Comedians must weigh their words carefully lest they upset the unofficial comedy police. The consequences can be profound for telling the "wrong" jokes in 2019.
Which makes the news that Lampoon is back both refreshing and sad.
PalmStar Media bought the beleaguered National Lampoon franchise in 2017 for a tick under $12 million. The Lampoon label has fallen dramatically in recent years. Does anyone remember 2007's "National Lampoon's Stoned Age?" No? That's probably for the best.
Still, we live in an age of reboots and re-purposing, so a new Lampoon makes sense.
The goal is to rechristen a brand once associated with comedy's brightest minds, but which for more than a decade has existed as a running bad joke.
The company plans to revive its brand in a variety of ways, like introducing us to a wave of new comedy talent. Remember, the original Lampoon gave us John Belushi, Gilda Radner, Bill Murray and many other funny voices.
Drunk Stoned Brilliant Dead: The Story of the National Lampoon - Official Trailer
Two years later, the new Lampoon is about to release its first podcast on Dec. 19.
"The National Lampoon Radio Hour" promises to rebuild one of the key components of the brand in its heyday, but in a 21st century format.
The liberal Paste Magazine shares the "big names" attached to the project.
The head writers are Cole Escola and Jo Firestone, and joining them in the cast are Maeve Higgins, Brett Davis, Megan Stalter, Rachel Pegram, Martin Urbano, Lorelei Ramirez, Alex English, and Aaron Jackson.
To be fair, Chevy Chase and Harold Ramis weren't household names in the early 1970s. Lampoon helped make that happen.
Paste promotes the new group's "diversity," arguing it will counter the "terminally outdated perspective that makes even the best classic National Lampoon material hard to enjoy today." Yes, it's brutal to watch "Animal House" without laughing at every other scene.
Will the new "National Lampoon" be as woke as too much modern comedy, though? Can its podcast take on sacred cows in the grand Lampoon tradition?
Watch the following promotional videos for the new podcast. Or, as Paste declares, "Here's a little taste of the show to get your ears watering."
***
***
Meet the cast: Megan Stalter from the NL Radio Hour!
***
To paraphrase Led Zeppelin, "does anybody remember laughter?"
It gets worse. Earlier this year, National Lampoon chose Evan Shapiro to be the company's president. Shapiro has a deep comedy resume, but he's also in the thralls of Trump and GOP Derangement Syndrome.
Consider these recent Tweets:
Beyond being a great movie, #TheIrishman provides a TON of great History lessons:

The American Government has been corrupt for a while.

Mobsters have changed election outcomes before 2016.

Money corrupts even the best-intentioned organizations.

Never put a fish in your car. pic.twitter.com/8Q1uRLDjyx

— (((evan shapīro))) (@eshap) December 1, 2019
They prefer presidents who DON'T free slaves. #MajorityOfRepublicansBelieve https://t.co/NwpIPVLz4O

— (((evan shapīro))) (@eshap) December 1, 2019
If someone doesn't want you at their house this #Thanksgiving, and you think that's because you are a #MAGA, it's very likely that they were simply looking for an excuse for many years.#HappyThanksgiving!

— (((evan shapīro))) (@eshap) November 28, 2019
Deadline.com gave us a preview of some upcoming National Lampoon content under hit watchful eye.
Shapiro brings four series in partnership with Margaret Cho's production company, Animal Family, including the previously announced series from Katie Malia Almost Asian; there is also Little LA, a series focused on a real-life neighborhood in Mexico City inhabited by repatriated dreamers who don't know much about Mexico, written by Alexandra Rivera (Bob the Drag Queen: Suspiciously Large Woman) and co-produced by Mexican production partners Veta Films/Ronin; and Let's Go Atsuko!, which they describe as a 'woke Japanese Game Show' created by comedian Atsuko Okatsuka; and Cracking The Girl Code, the real life story of Andy Gonzales and Sophie Hauser, two young women coders who met at Girls Who Code boot camp and created a viral hit video game called Tampon Run.
Anything edgy here, or stuff you can't find elsewhere today? And yes, they used the word "woke" to categorize one program.
Are you laughing yet?
Why bother rebooting the National Lampoon name if you're going to alter its DNA? It's simple. Hollywood craves established brands, nostalgia and name recognition, or a collection of all three. Does it matter that "Charlie's Angels" 3.0 bears very little resemblance to the original 1970s show?
Of course not. Then again, that film is proving to be an epic flop.
Here's hoping a sliver of that anarchic National Lampoon tradition survives the transition.