Industry News
Opinion
'My Son Hunter' Finds its Director
Actor/singer Robert Davi will bring the sordid life of the president's son to life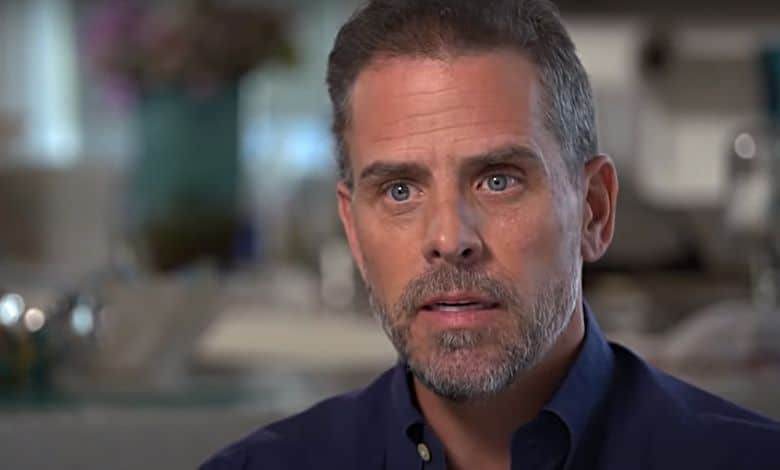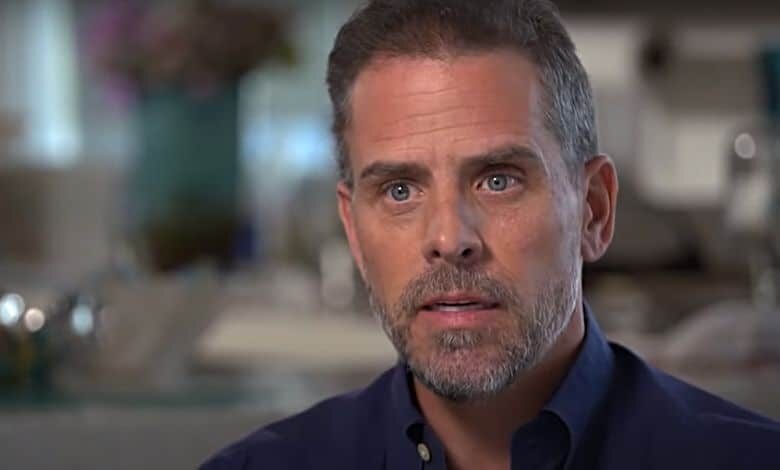 Hunter Biden's scandals cry out for the biopic treatment.
President Joe Biden's son has battled drug addiction, juggled ethically dubious business deals and became the biggest story media outlets covered up during a presidential cycle.
Drugs. Strippers. Racial slurs. Leaked laptop data.
Unearthed messages show Hunter Biden repeatedly used n-word with White lawyer
The story practically tells itself, except Hollywood won't go near it because it paints the Biden clan in a negative light. Enter Phelim McAleer, the man behind "Gosnell," the "Ferguson" play and, more recently, "FBI LoveBirds: Undercovers." His upcoming film, "My Son Hunter," will capture the surreal story behind Hunter Biden, warts and all.
Now, the film has an industry veteran to guide it.
Actor Robert Davi ("Die Hard," "License to Kill," "The Goonies") will direct the saga of the president's youngest son. The official description alone could trigger some Hollywood insiders.
The biopic will detail Hunter Biden's elitist party lifestyle, addiction, dodgy business dealings, family drama, and alleged corruption. Biden earned tens of millions of dollars in deals with foreign entities owned by oligarchs. Much of the film will be set in Ukraine and will center around Hunter Biden and President Biden's controversial interactions, which were exposed through Hunter's laptop, discarded in a New Jersey repair shop. Many journalists and news outlets refused to report the details of his dealings and Joe Biden's apparent involvement and profiting from his son's foreign partnerships.
Davi brings decades of Hollywood experience to the project along with the requisite directorial chops. He previously helmed the warm-hearted 2007 film "The Dukes," winner of 9 international film awards, as well as 2010's "Magic."
For his latest assignment, Davi vows to let the truth speak for itself.
"This needs to be told fairly, honestly, without demonizing anyone, but merely telling the story in an entertaining way," Davi said in a statement.
Hunter Biden's infamous laptop story got buried by Big Tech outlets like Twitter along with journalists who realized it could end Joe Biden's presidential hopes. The electoral damage has been done, but the true story has yet to be fully told.
It's one reason Davi took on the project, with a screenplay by Brian Godawa of "War to End All Wars" fame.
Davi, who also delivers tunes in the grand Frank Sinatra tradition, called the Hunter Biden saga "Shakespearean" in nature. The film's style, he adds, will recall David O Russell's "American Hustle" and Martin Scorsese's "Wolf of Wall Street."
"They did a movie called Watergate over something less nefarious," Davi said of the material in play.
Hunter Biden Movie "My Son Hunter" To Be Made By Gosnell Producers| MySonHunter.com
McAleer vowed "My Son Hunter" won't be a conservative-leaning hit piece.
"Robert cares. He cares about the story. This is not about preaching or demonizing – it is about telling a true story in a dramatic and interesting way," said McAleer, the film's producer, in a statement.
Donors can join the film's crowdfunding campaign at MySonHunter.com