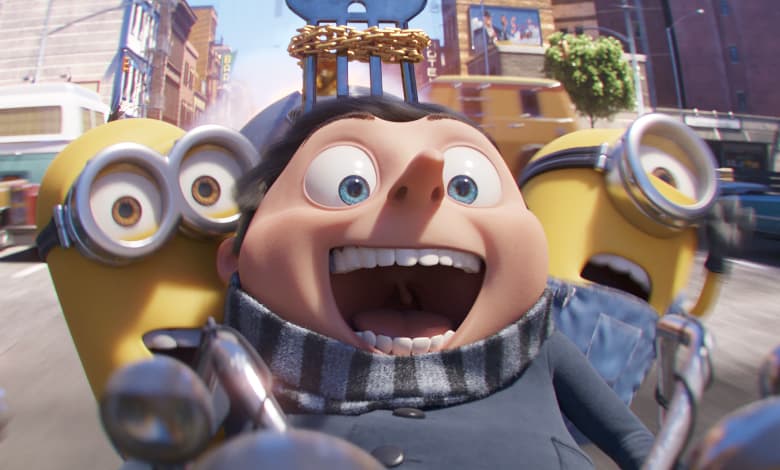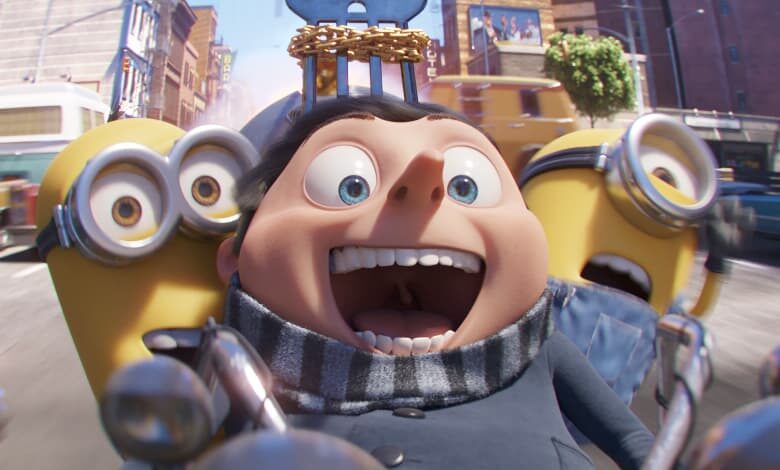 Those scene-stealing Minions are back, and your tolerance for them will determine if "Minions: The Rise of Gru" is a colorful romp or akin to dental surgery.
The fifth film in the franchise (three "Despicables," two Minion off-shoots) made this critic wish we never met Gru in the first place.
The lovable supervillain seemed colorful at first, but it's getting harder to root for someone willing to do very bad things without the wit to pull off that moral quandary. Even more exasperating? The Minions' brand of slapstick humor, divine in small doses, can't sustain a whole movie.
Not even one which wraps in a merciful 87 minutes as "Rise" does.
Minions: The Rise of Gru | Official Trailer
Steve Carell is the voice of Gru once more, but the story opens with his future supervillain as a pre-teen. He still wants to conquer the world, and he fantasizes about joining the supervillainous Vicious Six squad to make that happen.
He gets the chance of a lifetime when he interviews with the group, led by Taraji P. Henson in an epic afro with attitude to spare. Yet she never pops off the screen like great animated characters do.
No one, in fact, does despite the giddy stunt casting (Jean-Claude Van Damme as Jean Clawed! Dolph Lundgren as Svengeance!). Alan Arkin comes close as Wild Knuckles, the aging supervillain with the most interesting character arc.
That's a tepid endorsement, but it suggests Arkin should get more gigs in the animation field. That vocal crack of his works wonders in the medium.
The story leaves audiences with some less than burning questions.
Can Gru become a full-fledged supervillain before his first chest hair appears? Can the Minions milk their jibber-jabber musings for more laughs than the painful "Minions" side-projects?
And why is the great Michelle Yeoh here as a karate instructor?
View this post on Instagram
"Rise" offers just enough sublime slapstick to fill a trailer, but that's about it. That brand of humor defies generational gaps, one reason these Minions have stuck around for more than a decade. It still demands wit and sophistication to pull it off, and that's in short supply at this point in the franchise.
"Rise of Gru" is magnificent to behold, at least visually speaking. The 1970s fashions and callbacks are picture perfect, and director Kyle Balda and co. knows how to frame every sequence for maximum impact.
You could close your eyes and take plenty away from the film. In fact, it might be the best way to experience "Rise."
HiT or Miss: "Minions: The Rise of Gru" is a perfect example of commerce over art. The franchise's novelty has long since expired, but not its box office might.