Interviews
Rocker Mick McMains Shares His Simple Secret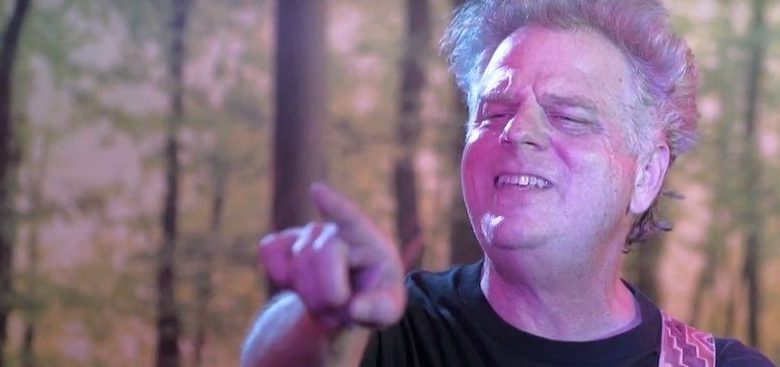 Roots rock artist Mick McMains says family remains first and foremost in his mind.
McMains always knew he wanted to be a musician because he idolized his two older brothers growing up. They were rockers in their own right, and McMains couldn't wait to join them.
Today, the three brothers play together as the roots-rock band McMains. The group already has a pair of impressive CDs and plays shows across Southern California.
That's starting to change.
The Altadena-based trio have been bringing their family-friendly rock to larger venues in recent months, including an opening slot for '80s stars The Motels last December.
"I don't know if it's weird or not, but I idolize my brothers because when we lived in Paris they had hit songs and were on French TV and radio," recalls Mick, who was born in Washington, DC right before his family moved to France. "Now I work with them and try to be good enough not to have my chops busted too hard. It's good to have my buddies with me keeping me sharp. We've rehearsed every weekend since forever."
Don't Say Goodnight Tonight - by McMains
Moose McMains plays bass and Jim McMains plays rhythm guitar, while Mick handles lead vocals and lead guitar. Fabrizio Cavallaro rounds out the group as the drummer.
McCains credits the experience with "helping me learn how to be an adult in a band, as I learned a lot learning how to transfer performance skills and energy from the garage level to the real stage."
"Dad was a diplomat in the Foreign Service and had his office in the Paris embassy under Sargent Shriver before moving to California in time for me to go to high school in the OC," says McMains. "After high school, I put together a band called Snap with my high school buddies, even though we couldn't play bars. We played [legendary LA radio station] KROQ radio parties in the mountains and [former Los Angeles hotspot] Madame Wong's.
"Then I started another band called The Cocktails and we put a record out and became the house band at the Troubadour for a while," McMains continues. "KROQ was playing our record, we were looking pretty good. But the more I got into it, the weirder Hollywood got to me. I didn't enjoy the process of getting the record deal and playing the clubs. It's probably more wholesome now than it was in the '70s."
Mick McMains moved to Pasadena and later Eagle Rock, working as a guitarist for numerous live acts and recordings in addition to teaming with longtime Altadena-based songwriter Joey Alkes to record a unique CD as a musical collective called DJ Monkey.
"That was a lot of fun, because we got my kids and his kids together and read poetry on top of all types of music," says McMains. "My son played guitar, plus he had a buddy who had a record-scratching device, and we had a sax player. It was sort of avant-garde jazz-pop, but it was a lot of fun.
"I used to play the Ice House a lot when they had musicians, and I opened for Billy Crystal once, who was so funny and nice," he continues. "We played the Golden Bear in Huntington Beach, opening for bigger bands like The Knack and Average White Band. I also played the Whisky once, and have played hundreds of weddings and nightclubs, so it's been a lot of fun."
McMAINS "Since I Started Loving You"
McMains' current sound captures echoes of early influences like the 1940s vocal group the Mills Brothers and the country vocal ensemble Sons of the Pioneers.
Their debut CD "Guitar Love" was released in 2010, while the follow-up, "American Soul," came out last summer.
His own tunes have been compared favorably to the Traveling Wilburys by major music critics, yet he has also toured Europe as a bassist for the punk band The Generators, spent two years as vocalist for Earl Slick's band and another two years as guitarist for the British band The Records.
The singer-songwriter recently had its Hollywood moment. McMains' song "I Walk Alone" made the soundtrack of the Jason Bateman-Jennifer Aniston comedy "The Switch."
The Switch (2010) Official Trailer 1 - Jason Bateman Movie
His "American Soul" single "Don't Say Goodnight Tonight" was the most downloaded song on Airplay Express' Top 40 chart this past December.
"I used to be very lazy with my lyric writing and was more interested in the music, but then I became an adult in the past couple years," the 61-year-old jokes. "Now I feel like everything — every note and word — is crucial. I'll have a lyrical idea I think is interesting, but it's all going to be about what's going on in my life because I'm not qualified to write about anything else.
"Sometimes it comes out poetic, sometimes straightforward, it all depends," he adds. "I worked a lot longer on my tunes than I did in my 20s and 30s and I'm more pleased with the results. My songs are love songs, and I like pretty music, I'll admit."
Aside from his brothers, Mick's prime songwriting partner is Joey Alkes, a longtime songwriter who was a key player in the creation of the 1980s alt-rock classic "A Million Miles Away" by The Plimsouls. The lead single from "American Soul" is "Devil May Care," a loping country-rocker with haunting, swooping guitar fills that is about "Devil" Hatfield of the legendary Hatfield clan involved in the famous feud with the McCoys.
"He saw a movie about 'Devil' Hatfield and said we have to write a song about this, and he couldn't believe I was related to 'Devil,'" McMains chuckles. "I said my grandma was Devil's daughter, and we got it going with some grooves by me and lyrics by Joey, and everything came together."
RELATED: '80s Redux: Why New Wave Music Mattered
McMains' live sound comes from a simple philosophy – no gig is too big or small.
That includes a trek to tiny Kalispell, Mont., "where everybody in town was thrilled because somebody came to play for them."
He also loves to play piano on the occasional ballad, including the affecting "Since I Started Loving You," dedicated to his wife, whom he credits with transforming his life in a much better direction over their time together.
"I'd love to make a mark on the culture, and the best way is with a hit song," McMains says. "But I love to travel and play music and they seem to go together, so I feel I've been successful most of my life."