Interviews
Expert Applauds Metallica's Hetfield Rehab Candor
The rocker's confession can lead to others seeking help to fight their own demons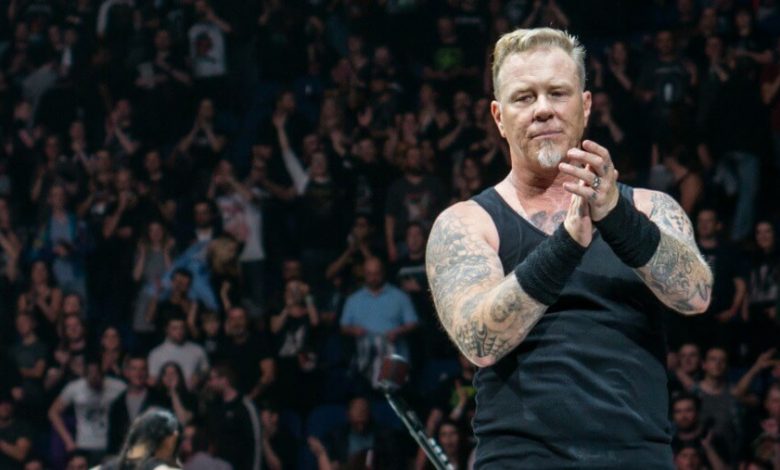 Celebrities work overtime to shape the culture around us, from star-studded PSAs to shows hoping to change hearts and minds.
Sometimes stars can make an impact by simply being honest with their fans.
Metallica frontman James Hetfield did just that recently. The 56-year-old suspended his band's tour of Australia and New Zealand late last month so he could enter rehab after roughly 18 years of sobriety.
"As most of you probably know, our brother James has been struggling with addiction on and off for many years," Metallica wrote tonight in Instagram post. The band added: "He has now, unfortunately, had to re-enter a treatment program to work on his recovery again."
Stars of another era might have made excuses for the delay, citing "exhaustion" or tour logistics. Not Hetfield, who has been open about his ongoing fight with addiction. And at a time when Outrage Culture fires back for any minor miscue Metallica fans seemingly embraced their rock hero's candor.
Sobriety coach and addiction expert Kevin Sullivan says Hetfield's confession hit close to home. Sullivan faced his own addiction relapse after more than two decades of sobriety.
"Sometime life is just bigger than our ability to stand it … it's something everyone can understand," Sullivan says, citing similar confessions from mega-stars like Justin Bieber and Brad Pitt.
RELATED: Why Addiction, Depression Haunt Rock Stars
Metallica's openness is both refreshing and a welcome change from past societal attitudes, according to Sullivan.
"[Rehab] seems much more acceptable by the community and society," Sullivan says, noting many people have friends or family members touched by addiction. Hetfield's candor is "a beautiful thing," he adds.
And it might just save the rocker … and others in a similar situation. Sullivan routinely talks to addicts who name check stars facing similar issues.
Not every celebrity lives to tell their full stories, though. Other formerly clean stars, like Philip Seymour Hoffman and Robin Williams, fell back on difficult times with tragic circumstances.
"What's the difference? We don't have any language for that," Sullivan says.
This isn't the first time Hetfield opened up about his demons. The 2004 documentary "Metallica: Some Kind of Monster" shared Hetfield's personal battles. The singer left the band in 2001 to work on his rehab.
Metallica: Some Kind of Monster (DVD Trailer)
Rock stars routinely fight addiction, sometimes with dire results. The list of rockers lost to drugs or alcohol, which includes Jimi Hendrix, Janis Joplin, Jim Morrison and Amy Winehouse, is long and heart-breaking.
Singers work tirelessly to become famous, but often struggle after achieving that status. Sullivan recalls a rocker friend who went on stage before thousands of adoring fans and, later that night, trashed his hotel room.
"It's almost like the gift and the wound underneath it collide," he says.
Like rock stars, athletes differ in how they process extreme pressure. New England Patriots quarterback Tom Brady may remain cool during the Super Bowl, while superstar hurler Dwight Gooden buckles under similar circumstances, he says.
Doc Gooden on his desire for cocaine
Athletes and rock stars have something else in common. On the surface, they have it all. Fame. Fortune. Fans. They possess what many crave, but it's not about money.
Addicts, be it rock stars or accountants, seek isolation as the demons reappear, Sullivan says.
"Things get quiet, and the mind starts to tell stories," he explains.
Sullivan is rooting for Hetfield's recovery, but he intimately understands the challenges awaiting him.
For those in the throes of their addiction, the drug of choice "is paramount to every other thing going on in your life. It's not the choice of a sane person," he says.