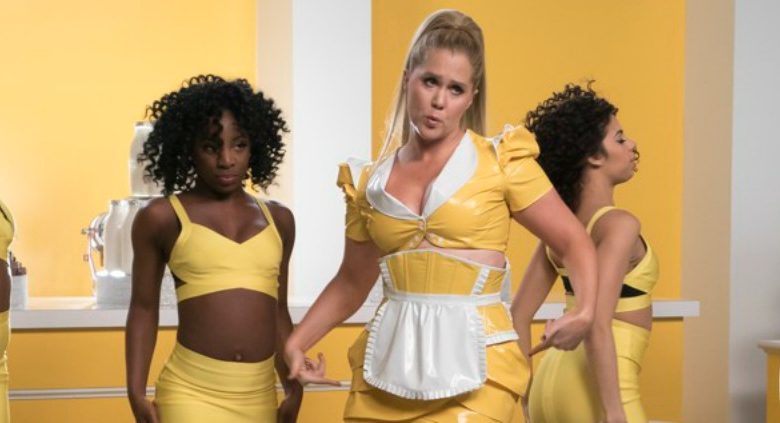 Bono told a Senate subcommittee Tuesday that the western world should use famous comedians, not bombs, against the ISIS terror network.
The U2 singer wasn't joking.
"Don't laugh. I think comedy should be deployed. It's like, you speak violence, you speak their language. But you laugh at them, when they're goose-stepping down the street, and it takes away their power. So, I'm suggesting that the Senate send in Amy Schumer, and Chris Rock, and Sacha Baron Cohen, thank you."
Bono's directives can't be implemented immediately, of course. Schedules have to be re-arranged. Studios must be convinced to sever existing agreements. Any plastic surgery or other elective procedures must be delayed indefinitely.
After all that, though, the following comedy warriors will be ready to take on ISIS. Here's how:
Amy Schumer: The star of both "Trainwreck" and Comedy Central's "Inside Amy Schumer" is a natural for the assignment. Schumer routinely flashes both skin and R-rated antics, both of which are as poisonous to terrorists as garlic is to vampires. She could wipe out an army of ISIS soldiers with one empowering Pirelli calendar shoot alone.
Chris Rock: The former "Saturday Night Live" star doesn't mince words in his stand-up act. Rock could bring his signature routine about black parents bragging about basic child-rearing skills to ISIS. But instead of teasing dads who actually give their kids hot meals, Rock might mock ISIS dads for bragging about torturing infidels or burning innocents. Heck, that's beginner level terrorism. Boy, will they be ashamed.
Sacha Baron Cohen: The once mighty "Borat" is reduced to doing elephant vagina jokes these days to earn a living. So the "Brothers Grimsby" comic surely needs a gig. Why not fight ISIS? Cohen could recruit his "Borat" wrestling partner, actor Ken Davitian, to physically engage ISIS warriors in a sexually humiliating rumble. Or, he could embarrass them by embracing their social no-nos (dancing, for example) and then asking them to sign a waiver to appear in his next film, "Headless Borat."