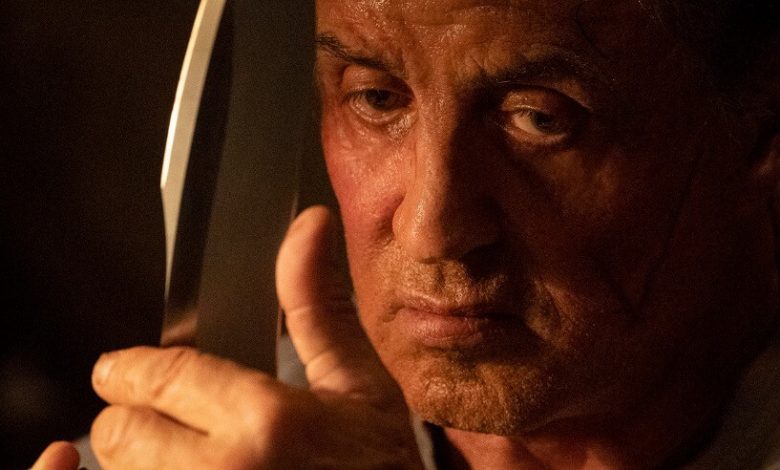 Even Inspector Clouseau could spot the media's distaste for the fifth "Rambo" installment.
"Rambo: Last Blood" hit theaters Sept. 20, racking up a solid, but unspectacular $19 million. While fans cheered Sylvester Stallone's latest sequel, critics loathed it.
The 28/85 critic-audience split over at RottenTomatoes.com says it all.
Many critics called "Last Blood" hateful, racist and brimming with pro-Trump talking points. More than a few scribes said the film's plot echoed the Commander in Chief's border enforcement stance.
Rambo: Last Blood (2019 Movie) Teaser Trailer— Sylvester Stallone
John Rambo's retirement ends when a young woman he considers like a daughter is kidnapped by a Mexican drug cartel. The aging warrior summons his fighting spirit one last time, turning the tables on the much younger men.
Let's take the film's critics at face value. "Rambo: Last Blood" is an unabashed love letter to Trump's border policies, showing what could happen if we let virtually everyone south of the border into the country.
Stallone isn't an overtly political fellow, at least by modern star standards. For argument's sake let's say he saw "Last Blood" as one way to promote border enforcement.
So what?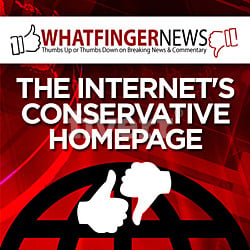 Movies can share their points of view on the culture at large. Filmmakers have done so for decades, although the digital landscape affords them far more avenues to do just that.
How many recent films and TV shows push an open borders movement sans apology? What about programs like "Designated Survivor" which demonize the Second Amendment? The list keeps growing.
More Republican & Gun Violence Slams On ABC's 'Designated Survivor' https://t.co/8Pak8QvLXd via @newsbusters pic.twitter.com/u58dkD1VkM

— Chris 🇺🇸 (@Chris_1791) October 26, 2017
Zach Galifianakis leveraged his "Between Two Ferns" web series to boost both President Barack Obama (Obamacare) and former First Lady Hillary Clinton (her second failed presidential campaign).
The Hollywood Left loves using content to change hearts and minds. It does so overtly at times, via the latest Michael Moore documentary or ham-fisted zom-coms like "The Dead Don't Die."
Some storytellers prefer a more measured approach, witness movies like "Ad Astra" which explores masculinity in our culture. Either way, artists are eager to shape the cultural narrative to fit their liking.
In recent years, though, we've seen two overt propaganda machines enabled by the Hollywood Left.
Everytown for Gun Safety employs a Hollywood division apart from its other messaging fronts. This group, dubbed the Creative Council, features A-list stars like founding chair Julianne Moore shaping public opinion on guns.
Call Congress to #RejecttheNRA
Here's a key tenet of the group's mission:
We believe the creative community has an opportunity to use our communications skills and the power of culture to galvanize many more Americans in the gun violence prevention movement.
Translation: We're seeing scripts with talking points woven into the narrative. Look no further than Netflix's signature series, "House of Cards."
In the latest season of "House of Cards," first lady Claire Underwood champions new gun laws with the help of a group called Families for Gun Reform.
The group is fictitious — as is Underwood's political brinkmanship to outwit the NRA. But go to families forgunreform.com, and you'll be redirected to the site of the very real organization Everytown for Gun Safety, launched by former New York Mayor Michael Bloomberg.
Everytown didn't just buy up the Families for Gun Reform URL, the group collaborated with "House of Cards" writers "to make sure they got it right," according to the organization's president, John Feinblatt. In fact, Feinblatt consulted on the script regarding issues of gun legislation and violence.
Now, it's Planned Parenthood's turn to weaponize Hollywood.
The women's health clinics administer abortions, a message it hopes to amplify via the Hollywood machine. It all started with the 2014 dramedy "Obvious Child," a film Caren Spruch calls "a game-changing moment" for the pro-choice cause.
[She's the] director of arts and entertainment engagement [for Planned Parenthood]. She encourages screenwriters to tell stories about abortion and works as a script doctor for those who do (as well as those who write about any other area of Planned Parenthood's expertise, such as birth control or sexually transmitted infections)….
She estimates that Planned Parenthood has advised on more than 150 movies and shows since that first effort with "Obvious Child." Writers who have relied on her advice tell me they feel a secret kinship with one another. "We could see hints of her in all the TV shows coming out, from 'Shrill' to 'Jane the Virgin,' " says Gillian Robespierre, writer-director of "Obvious Child." "It's really wonderful. She's like Planned Parenthood's secret weapon."
Hollywood, and liberal film critics alike, have no qualms with propaganda disguised as mainstream entertainment. They actively seek it, write it and promote it.
Critics adored "Obvious Child," for example. And few, if any, slammed the film as pro-choice propaganda.
There's just one problem. They want the industry's propaganda to flow from one direction only.
The Left.
It's why critics slammed "Rambo: Last Blood" for reasons beyond its cinematic flaws. It also explains why liberals fought so hard to diminish movies like "Unplanned" and "Gosnell." Both films feature pro-life elements, the latter carried out in a far more gentle fashion.
The Hollywood propaganda machine remains open for business, but if it even hints at a bipartisan split things could get ugly.
The response to "Rambo: Last Blood" proves it.