Industry News
Opinion
McConaughey, Brand Nail the Clueless Elite
Two Hollywood veterans take their own to task for a shocking lack of empathy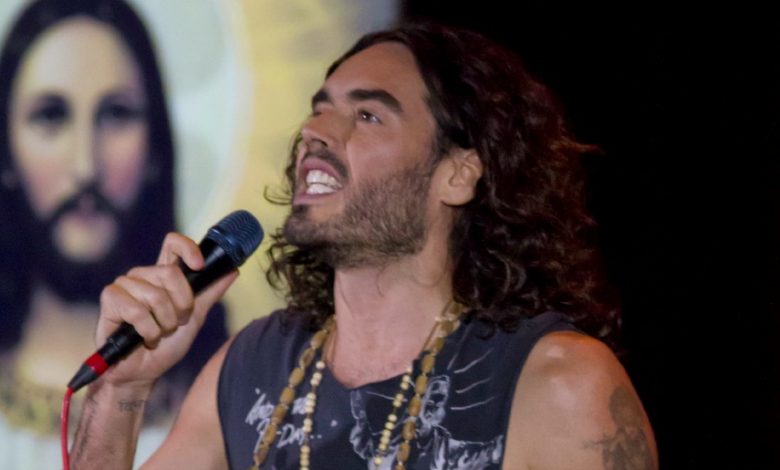 Matthew McConaughey and Russell Brand took a deep dive into politics and Hollywood insincerity on the latter's "Under the Skin" podcast.
While the two agreed that Republicans ought to accept the election and ditch the "conspiracies," they added that the Hollywood Left is both arrogant and out of touch with much of the country.
"[There is] a kind of offhandedness, like, 'Oh, they're dumb, they're voting for Brexit, they're voting for Trump.' I don't like it, and I don't like to hear it," the "Messiah Complex" star said — referring to the Left's restricted view of those on the Right.
"There are a lot [of people] on that illiberal Left that absolutely condescend, patronize, and are arrogant towards the other 50 percent . . . I'm sure you saw it in our industry when Trump was voted in four years ago, they were in denial that was real. Some of them were in absolute denial," McConaughey said.
#MatthewMcConaughey & Russell Brand Discuss Politics & The Left
McConaughey pleaded with Americans to find commonalities and meet in the middle.
Being "aggressively centric," he said, "is not a recession, it's an aggressive move." In other words — being less radical one way or the other has its benefits. He views this is not a "recession" of advancement, but more so an intelligent and practical move.
Just a month ago, the "Greenlights" author nearly threw his hat in the ring for a political run. Given that Texas Gov. Greg Abbott is up for reelection in 2022, people are wondering if McConaughey will take the step.
"It would be up to the people more than it would me. I would say this: Look, politics seems to be a broken business to me right now. And when politics redefines its purpose, I could be a hell of a lot more interested," the actor said on the Nov. 17 edition of "The Hugh Hewitt Show."
RELATED: What Rob Schneider, Matthew McConaughey Can Teach Hollywood
While McConaughey has tried to remain politically moderate in the press, Brand is far more transparent, and progressive, with his views. In his 2014 book "Revolution," he expressed a populist sort of collectivism.
"Re-localise food and farming by taxing food miles," and, "Rein in the power of big business," he claimed. According to Business Insider, he is in favor of "abandoning the very idea of the nation state," siding with the 'disintegrationists' in light of Daily Wire Ben Shapiro's new book, "How to Destroy America in Three Easy Steps."
Regardless of Brand's far-left positions — his populist sentiment clearly works hand-in-hand with a disdain for the elite. In this way, he satirizes the wealthy through hard-hitting humor.
"There's one rule for most people, and another, much better, rule for the elites that govern us," Brand told Oprah Winfrey in 2014.
FAST FACT: Russell Brand married Katy Perry in 2010, a ceremony attended by two elephants as well as the bride and groom's guests. The couple split 14 months later.
In 2017, McConaughey told the BBC it was time for everyone to "embrace and shake hands" with regard to President Trump's election. This is a completely different sentiment than that echoed by the blue check mark Hollywood Left. They spent the last four years arguing Trump was "not my president."
To most Democrat elites, there is little interest in understanding the other half of the country.
Musician David Byrne recently epitomized that sentiment.
"Trump was not a surprise. He is what he is. What is surprising is how many people still support him [even after the election]. When you see the coronavirus exploding across the United States, and how many dead there are, and how many people just don't care about that or think it's a conspiracy, you just go, 'Wow, the country I'm living in isn't the country I thought it was.'"
"Saturday Night Live's" Pete Davidson essentially did the same on the most recent "Saturday Night Live." The comedian crassly insulted his fellow Staten Island natives for protesting the prolonged lockdowns.
'I saw the protests, people were outside the bar shouting about freedom, talking to cops, chanting that they should arrest the governor so I just assumed that it was a typical last call,' Davidson joked.
He pointed out that the pub is located in an area with surging coronavirus infections.
'Well the bar, shockingly, is in a neighborhood with the second-highest COVID infections in all of New York, so the rule is that they're only supposed to let people eat or drink outside,' Davidson said.
'And the owner said, no one wants to do that because they'll go out of business.
'But the argument that people in Staten Island don't want to drink outside can be disproven by going to literally any Little League game.'
'Yeah, they're making us look like babies!' Davidson said. 'You know it's bad when people in Boston are like, "Ahh, drink at home, you queers!"'
McConaughey and Brand called out this glaring lack of empathy. They acknowledged how Hollywood alienates half the country because they either voted for President Trump or reject the same radical reconstructions many urban voters crave.