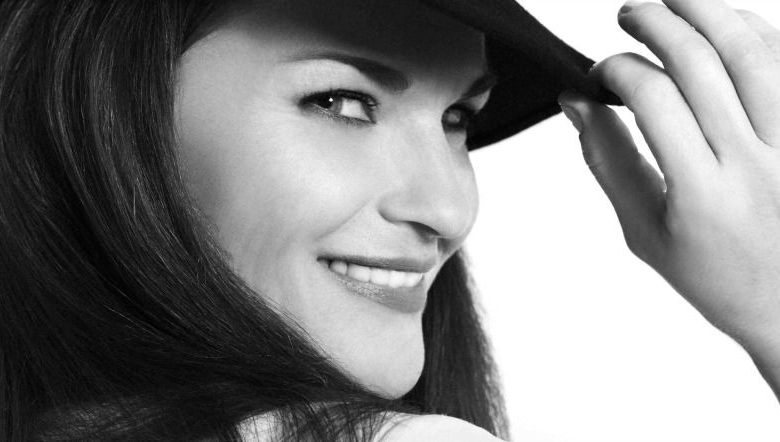 Only you might have to watch dozens of funny videos in the process.
Birdsong, best known for playing Deputy Cherisha Kimball on "Reno 911!," set herself a unique challenge in between acting gigs. Create a fresh comic character once a day, every day, for a full year.
365 Characters In 365 Days (Day 82): Melania Trump Defends RNC Speech
"I tend to a go a little bonkers when I don't get to perform. I'm not the kind of actor who can sit around and wait at home," says Birdsong, who will appear on the fourth season of Showtime's "Masters of Sex" this fall in a mystery role.
It's also a chance to call all the shots, glossy production values be darned. The idea sprang from her love of Vine videos.
"If you think something is funny you do it, as long as you can do it in six seconds," she says. "It's a wonderful feeling. It's very democratic what's happening."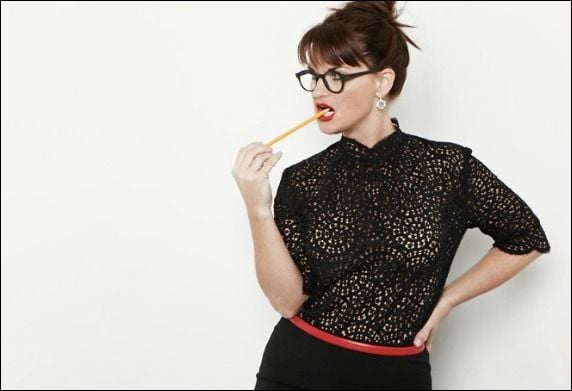 To keep the character ideas flowing, Birdsong will take notes on the people she meets in her daily travels. She might punch something into her iPhone or scratch out a reminder on the aforementioned pad.
"There are so many interesting, weird people out there," she says. Occasionally a comic concept will leap to mind. Other times, it's a more specific trait to flesh out a blossoming creation.
One character "appeared" in the middle of the night. She happened to see an article about Supreme Court Justice Ruth Bader Ginsburg online. She put the finishing touches on her latest character at 2:30 a.m. that day.
"She's so ripe for picking. I hadn't planned on doing that at all," she says of the character's inspiration.
365 Characters In 365 Days (Day 74): Frustrated Internet Dater
Birdsong doesn't let anything stop her. She even once performed as boxing legend turned pitchman George Foreman in an online skit.
"As an L.A. actor, it's a great way to play the roles that I'll never be cast in. They're not gonna cast me as George Foreman," she says. Stepping outside of herself isn't hard. She considers it an occupational perk.
"I'm 'me' all the time. Why do I wanna be 'me' professionally?" she asks.
She admits there's a pragmatic side to her character study project.
"It's definitely a way to say, 'hey, I'm still here. I'm relevant," she says. The videos also let her reveal her full artistic arsenal. She can belt out a tune as deftly as make us laugh. That's something her "Reno 911!" fans might not realize
"If they've seen you in one particular show they don't know what you do," she says. "[Singing] is a part of who I am."
Reno 911!: Miami (2/10) Movie CLIP - Stop, Chicken, Stop! (2007) HD
Birdsong may have a following among those not allowed to play with their parents' YouTube account. She starred for two seasons as "Mrs. B" on Disney XD's "Crash & Bernstein." The show followed a pre-teen (Cole Jensen) who lives with four women and craves male bonding.
Enter Crash (Tim Lagasse), a purple puppet partial to "face slams" and other stereotypical guy antics.
Birdsong initially rejected the role. Today, she considers it one of her favorite jobs.
"I had this really snotty attitude [initially]. 'It's a children's show. It's Disney, clean and squeaky,'" she recalls. She eventually relented.
Mary Birdsong & McKenna Grace Talk "Crash & Bernstein"
It turns out being a supporting player to a young cast and a puppet "took a lot of the pressure I put on myself off," she says.
"It's a shame the show didn't last longer. It was just really hitting its stride. I'm really proud of it. They weren't condescending or talking down to the kids," she says.
Her co-stars also surprised her.
"Oh, they're all gonna be spoiled little actors," she thought. Instead, she found driven professionals.
"They're so great, hard working and well mannered," she says. "The girl who played Cleo [Landry Bender] was constantly pitching ideas to the writers."
Clip - Crash McSmartypants - Crash & Bernstein - Disney XD Official
She even fondly recalls what happened when the young "Crash" cast left for their daily tutoring lessons.
"The set went blue real fast," she says.
That doesn't bother Birdsong, apparently. What does, though, is being called a racist online for simply being creative. That's what happened after her Foreman character hit the web. A woman saw Birdsong tweet out the video, and she responded by calling her a racist.
"I certainly felt no need to apologize," she says.
What she finds today are audiences so fearful of being labeled racist or sexist they're "afraid to laugh at something."
"I think it's great in America we have the freedom to speak our minds. If somebody gets offended, OK, let's say what is true to us … let the chips fall where they may," she says.
FAST FACT: Mary Birdsong has performed with the bands Cottonhead and 99 Cent Whore
She still holds back on what she shares with her audience.
"I've been wanting to do for a while a sketch about all the mass shootings … it's really dark, and I don't think it's time yet [for it]," she says.
Exploring our darker emotions isn't just an exercise in ugliness. There's a reason we once passed around wildly inappropriate jokes following national tragedies.
"A lot of times people will attack something as racist or mean-spirited … when really it's a healthy impulse to laugh at some of the stuff in the news right now. If you don't, you won't get out of bed," she says. "It's human nature to try to understand something."
That understanding, she argues, is getting murkier in our modern times. The 24/7 news cycle and our social media maelstrom leave us woozy.
"People have so much thrown at them from so many different sources, what's OK and what's not OK to think is funny," she says. "A lot of people have lost the ability to ask themselves what they believe."
She doesn't exclude herself from that equation.
"We like to think of ourselves as rebels, skewering the mainstream," she says of her comic peers. "Sometimes we can be just as conformist as the most conservative people out there. We're saying things that none of our friends would argue with."
Pilot: Bitter Party of Five, Episode 1
Her 365 character project isn't her only YouTube-based experiment. A few years back she recorded "Bitter Party of Five," an online talk show with four actors she met on a TV pilot. She laments how little time she has to interact with fans commenting on the clips.
"That's a full time job, and I wish I had the luxury of doing that," she says.
Birdsong still has a long way to go to reach her 365 day tally. To hear her tell it, she may not want to stop there.
"It's like my favorite thing to do. Now, life and the paying acting gigs are getting in the way of this little video I want to make," she says.