Industry News
Opinion
Margot Robbie … Box Office Poison?
'Babylon' star has beauty, talent and media adoration, but she can't draw a crowd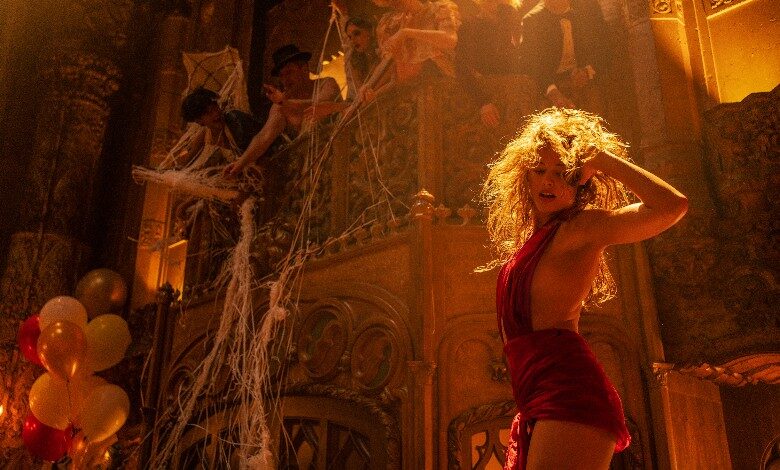 It's brutal starring in one of the year's most notorious flops.
Margot Robbie knows the feeling. Twice.
The 32-year-old Oscar nominee headlined "Amsterdam" in October. The film, directed by David O. Russell, cast Robbie as a nurse in the early part of the 20th century alongside co-stars Christian Bale and John David Washington.
The film flopped, hard, and may cost its studio from $80-100 million. Still, flops happen, especially with auteurs like Russell who like swinging for the fences.
Amsterdam | Official Trailer | 20th Century Studios
It couldn't happen to Robbie again though. Could it?
"Babylon," which cast Robbie as an aspiring actress in Hollywood's early days, may make "Amsterdam" look successful by comparison. The film, co-starring Brad Pitt, made $3.5 million over the Christmas weekend, historically a ripe time for a film to open.
"Babylon's" price tag, reportedly around $80 million, means the film will cost its studio plenty … like "Amsterdam" before it.
The nation's arctic blast certainly didn't help theater attendance, but that didn't stop "Avatar: The Way of Water" from earning an additional $90 million over the same span.
"Avatar: The Way of Water" has generated $855.4 million globally, making it the fifth-highest grossing movie of 2022 after just 10 days in theaters https://t.co/Wyws7jVmQE

— Variety (@Variety) December 25, 2022
Making matters worse?
"Amsterdam" earned $6.4 million on its opening weekend, considered a terrible number at the time given its starry cast and Russell's track record.
This isn't the only time a Robbie vehicle crashed at the box office. "Birds of Prey," the Feb. 2020 film featuring the starlet as Harley Quinn, similarly stalled. That film earned just $84 million stateside, an atrocious figure for a superhero-style affair.
Robbie played the character once more in 2021's "The Suicide Squad," the second attempt to bring this supervillain saga to the screen. That ensemble caper, released simultaneously on HBO Max and theaters during the pandemic's second year, brought in just $55 million.
Robbie was front and center in 2017's "I, Tonya," the black comedy recalling Tonya Harding's infamous attack on Nancy Kerrigan. Robbie earned the first of her two Oscar nominations for the film, but that earned just $30 million at the box office.
I, Tonya Trailer #1 (2017) | Movieclips Trailers
Her 2018 indie film, "Terminal," doesn't even appear at BoxOfficeMojo.com regarding its U.S. box office results.
She fared better with 2018's "Once Upon a Time … in Hollywood," the Quentin Tarantino film co-starring Leonardo DiCaprio and Pitt, but her role as Jane in "The Legend of Tarzan" failed to ignite a franchise.
Robbie's beauty and acting chops aren't up for debate. Her ability to draw a crowd is, though, and it's something her peers routinely face. Pitt's presence didn't salvage "Babylon's" box office fortunes, nor did it catapult his 2022 action comedy "Bullet Train" into franchise gold.
So where does that leave Robbie's next major film, "Barbie?"
View this post on Instagram
The 2023 comedy casts the actress as the iconic toy, and so far the project has generated sizable social media buzz. And that's the difference. "Barbie" hails from an existing IP, a toy beloved over the decades by generations of young girls.
It doesn't matter who plays Barbie in the film. It will draw a crowd and out-earn "Babylon" and "Amsterdam" combined. And that's even if the film disappoints, which is always a possibility.
Robbie's terrible 2022 is just the latest sign that movie stars no longer guarantee ticket sales.