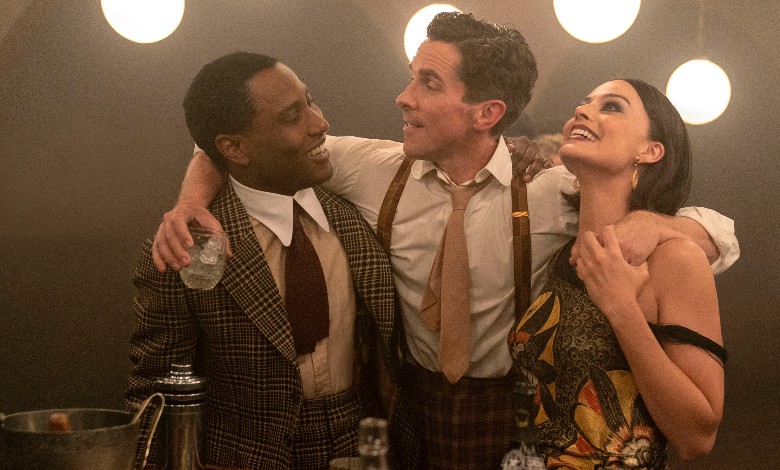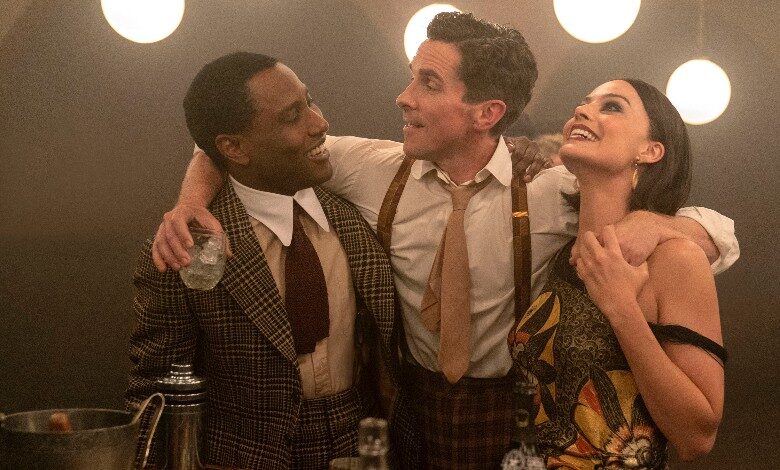 "Amsterdam" is a mess.
Not all messes are the same, of course. Nor does the word suggest "Amsterdam" is unwatchable. Director David O. Russell's latest, a sprawling collection of pinpoint comic performances and inconsequential asides, is rarely dull.
The film's vibrant morsels, brief but significant, should add up to something special, an artistic gestalt bound for Oscar glory. Russell's canon suggests just that ("American Hustle," "The Fighter," "Silver Linings Playbook").
Instead, "Amsterdam" stalls in the second act until the big "reveal" emerges. That calamitous finale finds Russell abandoning any semblance of subtlety or sophistication.
There's as much to admire here as recoil over, but the glorious cast makes "Amsterdam" worth a look. And a certain Dark Knight towers over his peers.
Amsterdam | Official Trailer | 20th Century Studios
Christian Bale stars as Dr. Burt Berendsen, a physician still grappling with his wounds from the First World War – including a glass eye that can't seem to stay in place. The year is 1933, and Burt's enduring bond with Harold Woodsman (John David Washington), a loyal friend and lawyer, leads him into a terrible jam.
They attempt to help the daughter (Taylor Swift!) of their old wartime leader who died mysteriously en route to the States. She's murdered before they can discern her father's fate, and the crime is pinned on them.
Sort of.
The duo must clear their good names, but that plot is forever pushed aside for any number of tangents and flashbacks. First, we learn how Burt and Harold met in the first place, later teaming with the lovely nurse who treated their war wounds.
View this post on Instagram
That's Margot Robbie as Valerie, the third member of the "Amsterdam" trio. Their bond is infectious, but even that can't be enjoyed at face value.
A larger threat looms, one far more ominous than the murder charge that may fall on our heroes' heads. Fascism is on the march overseas, and it may be taking root stateside.
That part is true, to a point. Creative license gets a heavy workout here.
RELATED: BALE'S 'AMERICAN PSYCHO' DOESN'T DESERVE OUR LOVE OR PITY
There's much more to "Amsterdam," including a pair of "bird enthusiasts" (Michael Shannon and Mike Myers doing his inimitable British accent), a nurse with a soft spot for Burt (Zoe Saldana, wasted) and a power broker (Rami Malek) and his bubbly bride (Anya Taylor-Joy).
Russell toggles back between past and present, but there's rarely a sense of urgency here. The exception?
Robert De Niro enters the story as a powerful veteran tasked with making a critical speech. What will he say? Might he be compromised? Can one speech change the world?
It's one of De Niro's weaker performances, but it's hardly his fault. By this time in the film Russell has lost control of the narrative, pushing hard on the tale's anti-fascist rhetoric.
By definition, it shouldn't take much to deplore fascism. So why all the heavy lifting?
#Amsterdam Imax Live Q&A: Christian Bale, David O. Russell, Margot Robbie, Rami Malek https://t.co/WZJnj7PIgC

— Deadline Hollywood (@DEADLINE) October 3, 2022
The third act threatens to tie up the loose ends. It does that and more, expanding to reveal a larger plot that changes the film's tone. Dramatically.
Even worse?
A steady drumbeat of kindness blather betwixt the fascist fear-mongering. It's important to set aside modern Hollywood's fascistic tendencies regarding language and ideological diversity to fully appreciate the message at play.
The assembled talents think they're speaking Truth to PowerTM about MAGA nation, something De Niro seems preoccupied with during his character's big moment.
Could that be what Russell had in mind?
If so, he's let his ideological biases swamp his screenplay, drowning what could have been the year's most curious story in the process.
HiT or Miss: "Amsterdam" boasts the year's best cast and a fascinating subject (or 12). The end result is a mish-mosh that deserves a more disciplined hand.