Industry News
Crowder Returns, Brings Rebel Comics with Him for Mug Club Revival
Di Paolo. Breuer. Callen. All part of 'Louder with Crowder' 2.0 on Rumble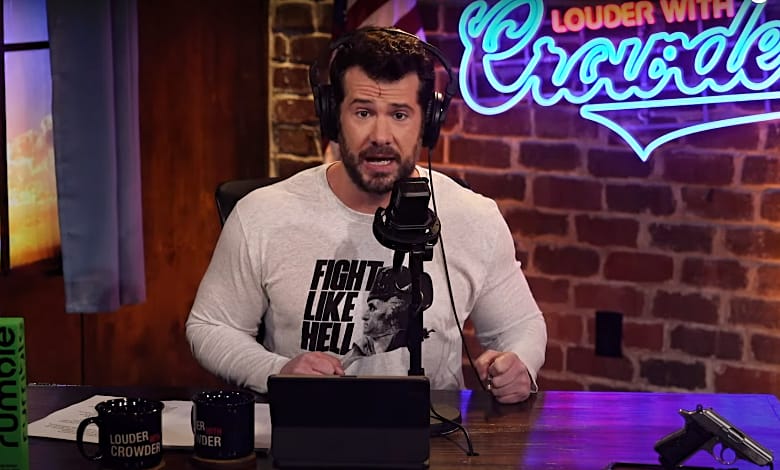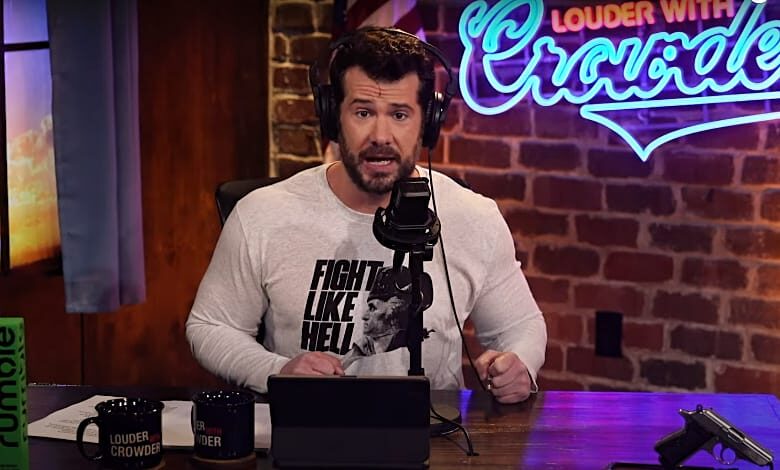 Comedian Steven Crowder boasts a larger following than many comedians.
Need proof?
How many stand-ups could generate a $50 million offer for their podcasts? That's what The Daily Wire dangled before the "Louder with Crowder" host before the two sides split in a very public divorce.
Now, Crowder is using his clout to lift up other comedians who feel the heat for speaking their minds.
"Louder with Crowder" returned after a belated hiatus today, and the comedy showcase now calls the YouTube alternative Rumble its official home. Crowder began his first show by introducing his new team, one minus previous co-host Dave Landau.
A lot of you have been asking if I'm going to be staying on LwC and unfortunately I cannot at this time. I hope they kill it on rumble. Thank you to all of the fans for your love and support. pic.twitter.com/4sJVwSBOfo

— Dave Landau (@LandauDave) March 19, 2023
"Louder with Crowder" will now feature shows by Bryan Callen, the "MADtv" alum and MMA announcer, veteran comedian Nick Di Paolo and "Saturday Night Live" alum Jim Breuer. Gun 'tuber MrGunsNGear is another new addition to the lineup.
The new crew will also appear on the "Louder with Crowder" show, which airs five days a week in the new format instead of four.
"None of them need Mug Club," Crowder said of the additions. "We wanted to be partners." Plus, he noted each had stuck his out neck in a culture where only certain opinions are allowed.
Breuer condemned elements of pandemic-era rules, for example, and endured a media drubbing as a result. Di Paolo's conservatism cost him opportunities along the way, Crowder noted.
"There needs to be a net in this industry," he said.
"More than 58,000 paying subscribers before a show debuts is something few, if any, can accomplish in this market."https://t.co/1epUTGcZ2y

— Louder with Crowder Dot Com (@LWCnewswire) March 20, 2023
Crowder has faced repeated censorship from Big Tech platforms like YouTube over the years. The video giant, owned by Google, has demonetized "Louder with Crowder" and punished the show in the past.
Big Tech censors routinely target right-leaning comedians or just those who don't follow mainstream media narratives on hot-button issues.
An edited version of "Louder with Crowder" can still be seen on YouTube, but the full show sans censorship can be found on Rumble.
"I truly believe we're at an inflection point … one where we can finally break through the stranglehold of Big Tech and their government cronies," Crowder said.
The Mug Club membership is now $89 per year for full access, but Crowder said the full shows will be free for one month via a trial offer.