Interviews
Here's 'The Liz Wheeler Show's' Secret Weapon
The OAN alum wants to arm conservatives with more than just facts and figures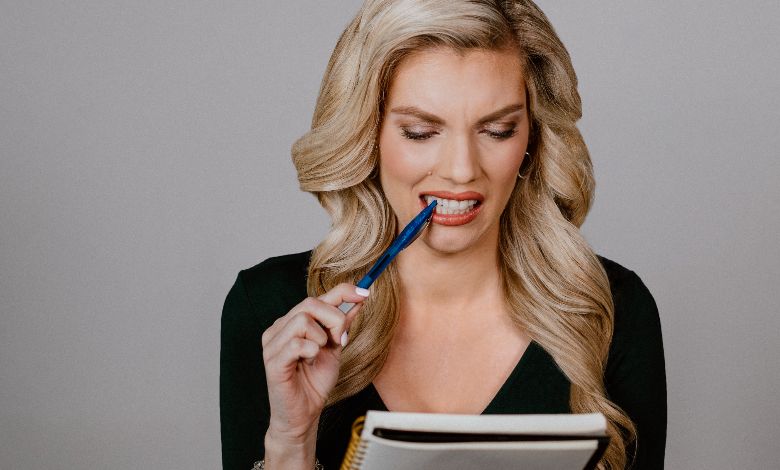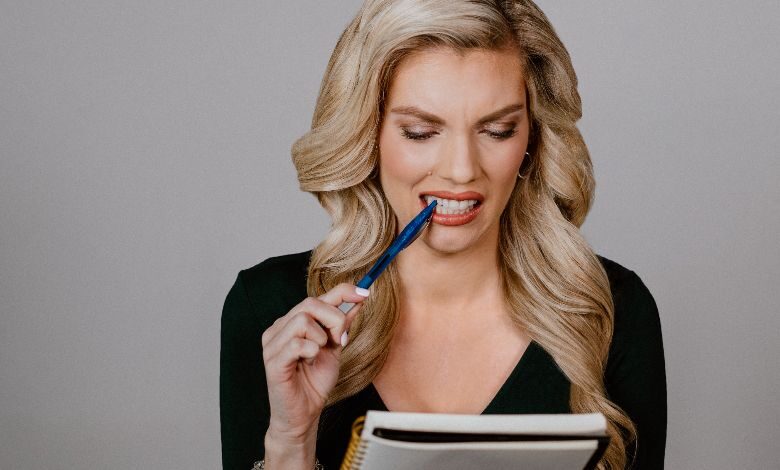 Liz Wheeler knows conservatives often feel helpless while listening to right-leaning podcasts.
The culture is getting pulled out from under their feet, and each week brings a fresh source of alarm. What's a red state friendly soul to do?
The former OAN anchor joined the podcasting fray earlier this year, in part, to address that problem.
"I wanna give people action items they can do right after the show," Wheeler says, adding there's enough choir preaching in the conservative podcast space, thank you.
It's time for action, not microwaved hot takes.
5 stories the MSM won't report: Blue's Clues pride to CRT
The host of "The Liz Wheeler Show," heard three times a week on most audio platforms, promises research, reams and reams of research, to bolster her podcast.
"It is an opinion show. It's not straight news," she says, adding audiences crave reality in our "post-truth" culture. "I show people my thought process."
Wheeler, who can throw dozens of facts out in her smooth, rat-a-tat tat style, isn't ashamed to embrace a core tenets of social conservatism. Family matters, something she says cannot be denied.
"The basis of a free and moral society is the family unit," she says. "If you're going to be a free people. not dependent on a Big Brother government, you have to have that family unit."
She connects broken families to more high school dropouts, rising crime rates and spiking mental health issues.
The "degradation of the family itself," she says, "impacts our nation." That, in turn, impacts "political policy."
THE BIG ANNOUNCEMENT:#TheLizWheelerShow is a personal, researched, & unapologetic take on how we think about our culture.

Each show, I unmask the Left's oppressive lies & shine a floodlight on the shadows cast by the mainstream media.

Subscribe today: https://t.co/9Vqtf3ahjo pic.twitter.com/aFLtXAG1qA

— Liz Wheeler (@Liz_Wheeler) May 19, 2021
Wheeler may be a Millennial, but she got an early jump in the punditry arena. She graduated high school at the tender age of 16, one year after publishing her first official op-ed. She studied Political Science at Penn State before scoring a plum gig in 2015 hosting OAN's "The Tipping Point with Liz Wheeler," her breakout vehicle.
She landed her first book deal in 2019 with "Tipping Points: How to Topple the Left's House of Cards," and departed from OAN late last year to create her own media empire.
Big Tech hasn't made that transition easy.
SHOCKING: Farmer fined $2.8 MILLION for plowing own land!
"The Liz Wheeler Show" endured Facebook "fact checks" (she cheekily underscores the scare quotes in that phrase) prior to the 2020 presidential election. The social media behemoth didn't care that she shared mostly opinions on the platform, which by their very nature can't be fact checked in a traditional sense.
"They don't agree with my conclusions," she snaps.
The view counts for her Facebook videos plummeted as a result. Later, the social media giant demonetized her page using old fact checks just after she declared her independence from OAN.
"I couldn't make money off the videos I post," she says. "That's Facebook. They lift [restrictions], then they'll put it back on." YouTube and Instagram also saw fit to interfere with her posts, she adds, but she won't back down.
"I'm not leaving those platforms. That's what they want me to do," she says. "They want conservative thought leaders to leave." She is hedging her bets, though, staking out her own turf on Locals.com, Dave Rubin's free speech parcel of the digital landscape.
"We're creating a community over there. I can say whatever I want," she says.
The same, so far, is true for her podcast venture. Apple hasn't suppressed her show … yet.
RELATED: Big Tech Is Crushing Right-Leaning Comedy
While some conservative pundits stick to inside-the-beltway banter, Wheeler dives headfirst into the culture wars. She praises right-leaning outlets for creating Hollywood style content, a la The Daily Wire but without woke elements dragging down the story.
"Conservatives shouldn't flee what's bad. They should understand the power and value of Hollywood, and get really good at what they do," she says. "It's much easier said than done."
Wheeler is still a young conservative voice, but she's gaining insights into becoming a more effective culture warrior.
"I was a nerd as a kid. I did a lot of reading … so I knew what I was talking about when I entered this arena," she says of her early days as a pundit. She says her fellow conservatives should take a page out of her scholarly playbook. "Read as much as you can. Know more than your opponents," she says. "And make sure you don't just study our side, [know] what they're saying and their strategies."
Don't miss today's extended segment just for @onLocals VIPs! The topic of discussion? Friends vs. Seinfeld.https://t.co/0Sd2tprgJ9

— Liz Wheeler (@Liz_Wheeler) June 4, 2021
Wheeler is blunt about the state of conservatism in 2021, especially in regards to the Culture Wars. The Right is losing, but the battles have been brewing for some time. Progress will take just as long.
"The groundwork for the radical left has been decades and decades in the making," she says, meaning conservatives won't be retaking the culture over night.
"It's a long game," she says. "I wouldn't be doing what I'm doing if it was a lost cause … this is really hard work."
Wheeler's feisty persona is still evolving, growing, but the seeds were obvious from an early age.
"My Mom said I was was very argumentative [as a child]," she says with a laugh.