Industry News
Opinion
Will Woke Protests Crush 'Licorice Pizza's' Oscar Dreams?
A minor character in Paul Thomas Anderson's film gets slammed as anti-Asian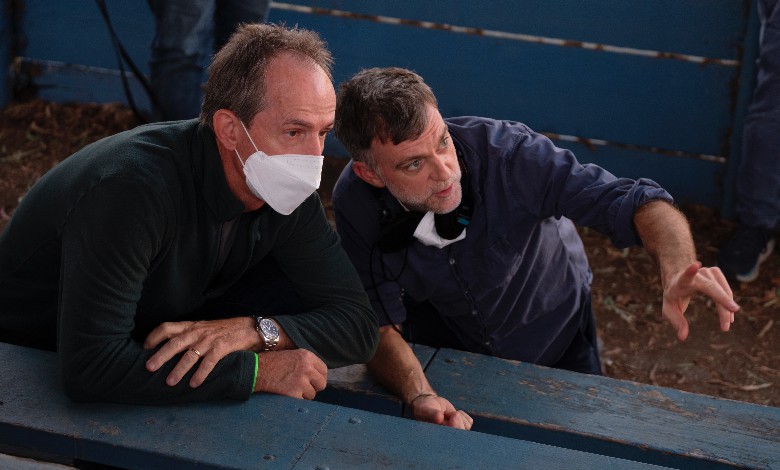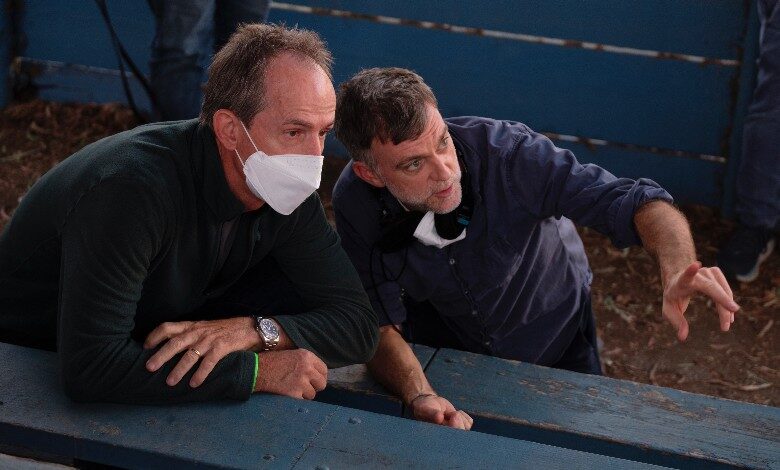 Director Paul Thomas Anderson enters the Oscar conversation with every film he makes, sight unseen.
That happened once more this year as critics anticipated his latest release, "Licorice Pizza."
The dramedy, set in the 1970s, follows an unlikely young couple as they bond over business deals, shady characters and their love for adventure.
A new attack on the film, though, could end Anderson's Oscar dreams this time around.
LICORICE PIZZA | Official Trailer | MGM Studios
Alana Haim and Cooper Hoffman, son of the late Philip Seymour Hoffman, star as the couple in question. The duo have a sizable age difference between them – he's 15, she's 25. Yet they bond while dealing with an array of oddball characters, including those played by Sean Penn and Bradley Cooper.
The film already has earned eight Critic's Choice Award nominations (this critic is a voting member of that body) along with four Golden Globe nominations.
The nonprofit group Media Action Network for Asian Americans (MANAA) is demanding the film's awards season run end due to two "problematic" scenes in the film.
Co-star John Michael Higgins ("Best in Show," the "Pitch Perfect" trilogy) uses a comically inept Asian accent with his Japanese brides in the film. The sequences in question are short and, admittedly, shocking.
"Due to the casual racism found in the movie Licorice Pizza, the Media Action Network for Asian Americans (MANAA) believes that Paul Thomas Anderson's film is not deserving of nominations in the categories of Best Picture, Best Director, or Best Original Screenplay, and is asking other film critic associations to pass over it this awards season," the statement shared with Entertainment Weekly read.
"To shower it with nominations and awards would normalize more egregious mocking of Asians in this country," the statement continued, "sending the message that it's OK to make fun of them, even during a time when Asian Americans are afraid to go out on the streets because of the unprecedented levels of violence from fellow Americans blaming them for COVID-19."
The group went further, saying the scenes "do not advance the plot in any way" and exist for "cheap laughs."
This critic has seen "Licorice Pizza," and doesn't necessarily disagree with part of that critique. The scenes in question aren't vital to the story, and having a second moment where Higgins adopts a racially insensitive accent feels unnecessary.
So what?
Artists are allowed to tell their stories, their way. Anderson clearly has something in mind when creating that character and writing the two scenes in question. He's one of Hollywood's most respected directors, and even his lesser films showcase his dedication to his craft.
Should filmmakers be forbidden for portraying racism on screen? Was Anderson's entire point to illustrate the casual bigotry of the era, and how accepted it was at the time?
That's a genuine point, no matter how successfully he illustrates it in the movie.
The themes explored in 'Licorice Pizza' are causing quite a stir in the film world. https://t.co/0zc1x8pWTq

— TMZ (@TMZ) December 25, 2021
What if he had nothing more on his mind than shock value, though? That's a valid artistic choice as well, and it's clear from the film that the character in question is neither heroic nor worth our empathy.
The Oscar season routinely features attacks on various films, either from the critical community or even other studios hoping to dent their competition's chances for awards season glory.
"A Beautiful Mind's" Oscar path nearly got derailed by "resurfaced" allegations against John Nash, the man profiled in Ron Howard's drama.
It's possible the MANAA attack came at the worst possible time for the nonprofit. It's the week between Christmas and New Year's Day, and the news cycle isn't as robust as usual. Still, the group's complaints didn't happen in a vacuum.
Others have excoriated the film for these sequences, including Film Freak Central critic Walter Chaw.
Is PTA reserving the barbed edge of his keen sociological blade exclusively to excavate anti-Asian depictions in film and nowhere else? Based on Hong Chau's brief but memorable turn in Inherent Vice as a tough hooker (oops) who tries to warn the idiot hero of danger, there's reason to hope. Yet if Frick is meant to be a satire of how white men are racist towards Asians in general and Asian women in particular… How? Just by the fact of him? In his second scene, he shows up with a different wife (Megumi Anjo), explaining how his first wife has left him and this is the new Mrs. Frick. The joke is either that Frick is a fetishist, or that all Asians look alike.
These kind of cinematic debates are always welcome, especially from a diverse array of voices. Sometimes they shed new light on movies in ways that deepen our understanding of the art form.
That's not what MANAA has in mind, though. It wants to punish an artist for sharing bigotry on the screen, something that is commonly done across film genres.
42 Official Trailer #2 (2013) - Harrison Ford Movie - Jackie Robinson Story HD
It's ironic that in an age when hitmen (and hit women) are all the rage and wildly acceptable, a brief sequence featuring cultural bigotry may be beyond the pale … and worthy of punishment.
Anderson briefly addressed the imbroglio in a recent press interview.
"I think it would be a mistake to tell a period film through the eyes of 2021," Anderson said. "You can't have a crystal ball, you have to be honest to that time. Not that it wouldn't happen right now, by the way. My mother-in-law's Japanese and my father-in-law is white, so seeing people speak English to her with a Japanese accent is something that happens all the time. I don't think they even know they're doing it."
That wasn't enough to placate MANAA. Will other critics pile on, following the nonprofit's lead?