Uncategorized
Rockers Take Dramatically Different Approaches to Cancel Culture
Lansdowne targets woke scourge while Drowning Pool openly fears it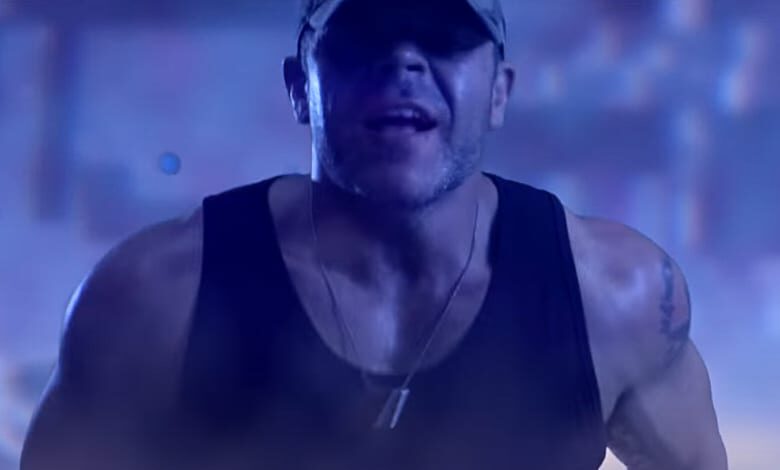 Rockers should be leading the charge, en masse, against Cancel Culture.
It's not happening, at least at the moment.
Veteran musicians like Neil Young, Michael Stipe and Peter Frampton have supported less speech, not more. Others, like Ted Nugent, Kid Rock and Gene Simmons, have no love for woke-induced restrictions.
Most stars stay mum on the subject.
Two rock outfits are similarly split on the subject. The first, Drowning Pool, is out promoting a new album, "Strike a Nerve."
DROWNING POOL Shares New Single 'A Devil More Damned' From 'Strike A Nerve' Album https://t.co/HPbFAkvxDo pic.twitter.com/oUCplUjsUa

— Dead Horizon (@deadhorizonInc) September 27, 2022
The Texas musicians held back any new releases until after the pandemic faded, according to Loudwire.com. They also refused to get too specific on the album's lyrics.
Vocalist Jasen Moreno cites the track "Mind Right," which closes the album, as one he doesn't want to discuss.
"I'm hesitant to talk about the lyrical content. I'm being evasive because of cancel culture and all that. Let's just say… it was one of those occasions where I wanted to speak my mind on certain political feelings (that I had). I really hesitate to use the band as a political platform to push my agendas, I really shy away from that. (But) I was really frustrated with the world I was seeing around me,"
How shy is the band regarding "Mind Right?"
Several web sites featuring song lyrics say they don't have the track's lyrics available yet even though the album came out Aug. 8, according to Amazon.com.
It gets more interesting.
The band's music video for the track doesn't include a close-captioning option to read the lyrics, which are hard to decipher given Moreno's heavy metal delivery. Plus, Drowning Pool turned off the comments section on the YouTube clip.
Guitarist C.J. Pierce offered some clarity on the song a few weeks back.
It's probably the heaviest song we've recorded, but it's the perfect way to close Strike A Nerve; like the title of the song says, we all need to get our minds right. We need to see what's going on around us, stand up for what we believe in, and always focus on the bigger picture.
Lansdowne, by comparison, doesn't fear Cancel Culture.
The Boston rockers' new song, "Medicine," tackles it head-on. The band's lyric video helps fans tease out the bigger picture message in play, set to a dystopian nightmare.
Lansdowne refused an interview request with HiT, but the song speaks for itself.
LANSDOWNE - Medicine (2022) // Official Lyric Video
"It's one step up, two steps back, be careful what you say or they'll bury you," lead singer Jon Ricci says in the song. "But if we all step up and then push back maybe we can use a little medicine."
There's more.
We're not gonna be slaves to you
Don't give a damn about your point of view
So tired of all the f***in' hate you spew
We are
We're over it
We're over it
Cryin' wolf it only goes so far
Until the wolves are finally at your door
Sharpen their teeth on all the vitriol
We are
We're over it
So controversial
We're hanging off of every word
Signaling virtue
You're acting like you're above the herd