Industry News
Opinion
Klavan: Late Night Comics 'Provably Wrong,' Then Colbert Makes Point for Him
The conservative podcaster is more honest, fair on the Supreme Court vacancy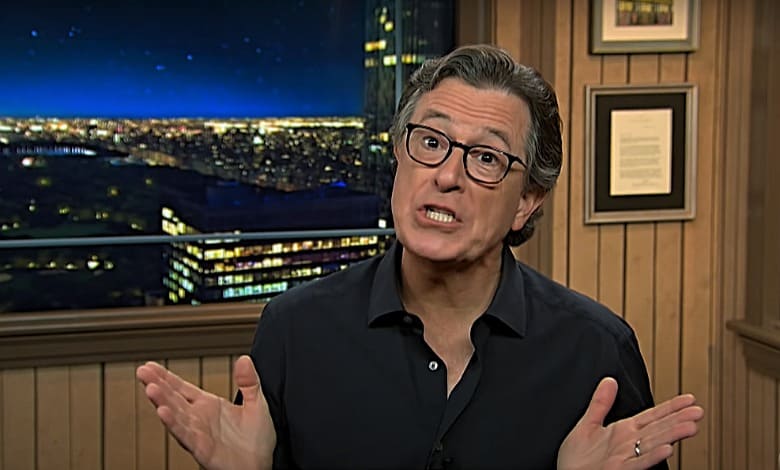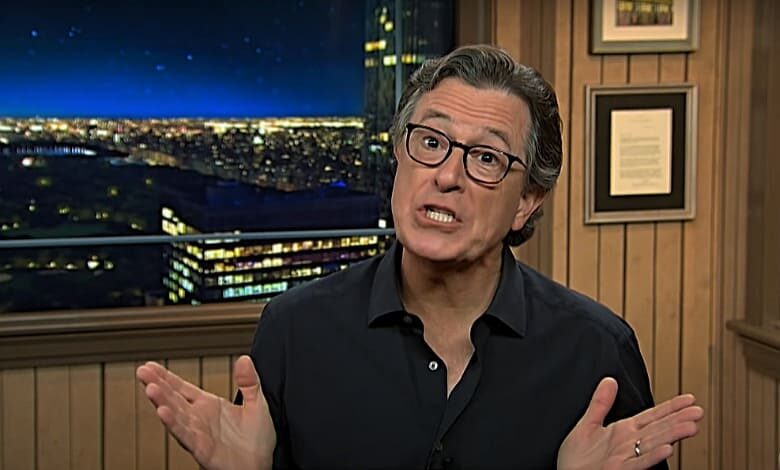 Andrew Klavan could have stuck to the conservative playbook on the current Supreme Court debate.
Instead, the author and screenwriter behind "Gosnell" and the popular Daily Wire podcast chose to be honest with his listeners this week. It's more than what we hear, or expect, from the current late night lineup, says Klavan.
He's right, of course.
Dems Don't Need No Stinking Constitution | Ep. 964
Klavan played audio of both Democrats and Republicans during an episode of his self-titled podcast earlier this week. The clips featured Sen. Lindsay Graham, Vice President Joe Biden and more sharing one sentiment regarding Supreme Court votes during an election year when it suited them best.
It's politics, Klavan noted, and both parties are guilty as charged.
Then he played a montage of news reports where only the Republicans were dubbed hypocrites. Media bias is now the norm, but it's still important to shed light on it for all to see.
The same, alas, held true for Team Late Night, which reflected the DNC talking points to an absurd degree. That montage featured Stephen Colbert, Trevor Noah and Seth Meyers bashing Republicans while ignoring Democratic hypocrisy.
"It doesn't occur to these guys that it's not good for the country for every comedian to be saying the same damn thing. They just think it's the truth because they're surrounded by people who agree with them … what they're doing is provably wrong, provably one sided."
That's the sorry state of late night comics, and Colbert quickly confirmed Klavan's commentary just hours later from his CBS perch.
The "Late Show" host did a nifty bit of gaslighting regarding the violence, the chaos, engulfing too much of Manhattan of late. Gun violence is soaring, but so are other life-altering crimes in the wake of the "Defund the Police" moment.
NYC has 1,000th shooting victim of 2020
New York City Mayor Bill de Blasio seems less than interested in stopping the crime wave, focusing instead on Black Lives Matter projects and woke internal squabbling.
Colbert rushed to the city's defense all the same with the kind of "look over here" dishonesty that's beneath a comic of his abilities.
He did it anyway.
The far-left host responded to the Department of Justice slapping an "anarchist jurisdiction" label on New York, Seattle and Portland for the unending crime waves with little local government response.
Colbert attempted to turn the label on its head.
"It's all part of Trump's crackdown on cities that have protests … these three cities "that have permitted violence and destruction of property and are now at risk of losing federal dollars," Colbert said, mockingly reading from the DOJ report.
Here's betting the innocent men and women, many minority business owners, who lost everything in that violence, aren't laughing at Colbert's monologue.
He wasn't finished.
"I'm living in an anarchist jurisdiction. And the anarchy is everywhere. I barely got in here tonight! I had to wade through the corpses! Just look at the scene in front of the Ed Sullivan theater. Oh, my God, look at the mayhem! It's a one-man biker gang! Look delivery man— what is he delivering, chaos? What's for lunch, disorder? Those two guys both have masks. I don't know what that— that's some sort of sex thing I think."
Colbert added this bit of comic fakery to the discussion.
What Makes New York City An Anarchist Jurisdiction?
It's similar to woke journalists saying Portland violence is vastly overstated because, from their vantage point, the city appears peaceful. Never mind the weeks, upon weeks, of violence, fires, destruction and mayhem.
Here's a sampling of what Colbert's comic rant conveniently ignored about the genuine Big Apple crisis:
For July 2020, shootings increased from 88 to 244, an increase of 177% over July 2019. In August 2020, shootings increased from 91 to 242, a 166% increase over August 2019…. While the city faced increased unrest, gun violence, and property damage, the New York City Council cut $1 billion from NYPD's FY21 budget.
Meanwhile, the Manhattan and Brooklyn District Attorneys have declined to prosecute charges of disorderly conduct and unlawful assembly arising from the protests, and the District Attorneys in Queens and the Bronx have declined to prosecute other protest-related charges.
Both Mayor de Blasio and Governor Cuomo have forcefully rejected federal law enforcement support.
It's no laughing matter. Colbert would rather play dumb, make absurd claims about the lack of violence outside his hallowed theater, over accepting reality.
Or, in Klavan's words, Colbert is "provably wrong" … yet again.
The recent gaslighting is hardly new for late night comics, though. Both John Oliver and Seth Meyers previously played down the entrenched violence in Portland, calling it "graffiti with light property damage."