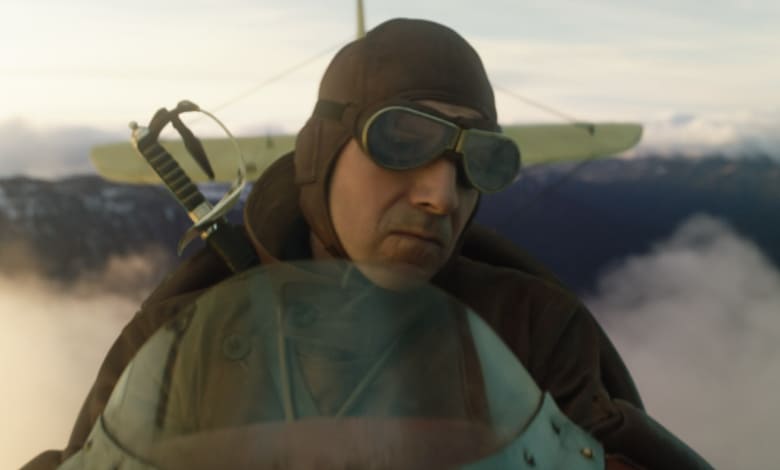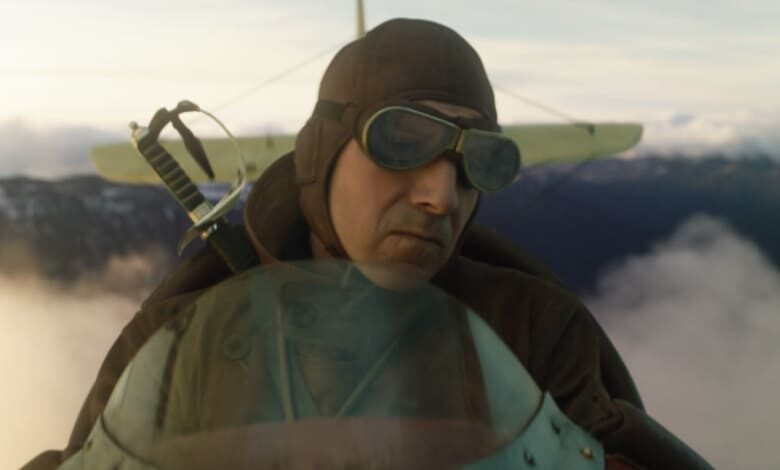 The first few moments of the "Kingsman" prequel suggest a full on woke makeover for the stylized spy saga.
An upper class mother scolds her child on their privilege and how they must do all they can to dismantle it.
This is circa the early 20th century, mind you.
Good thing "The King's Man," the third film in the saga and one with an entirely fresh cast, shakes off that woke start. What it can't do, at least until the rollicking finale, is connect with the crackerjack elan of the first two films in the series.
By the time the franchise mojo kicks in you're left wondering, what took them this long?
The King's Man | Official Trailer | 20th Century Studios
You could say "The King's Man" is more ambitious than most franchise fare. A more accurate assessment? It doesn't exactly know what wants to be. The film follows a nobleman named Orlando Oxford (Ralph Fiennes, superb as always) as he helps his country hunt down a supergroup of villains.
The meanest of them all, Rasputin, is given plenty of screen time, and for very good reason. Rhys Ifans lends the character a supersized persona, right in line with a series spawned from a graphic novel. Yet "The King's Man" has weightier themes on its mind.
Oh, and there's a World War afoot, and our heroes play a role in which western nations will join the fray.
Not enough plotting? The story also cares deeply about erasing the lines between the classes, a sentiment that feels so very 21st century.
Toward that end, Oxford uses domestic workers as his unofficial spies, including Gemma Arterton. Her role is never clear, except she's a woman in a period piece and she must act like she stepped off a modern college campus.
Mary Sue alert!
View this post on Instagram
Otherwise, we're told to invest in the bond between Orlando Oxford and his strapping son, Conrad (Harris Dickinson). Except a key development in their relationship wraps mid-film, leaving the story cold in its tracks.
What now?
Returning director/co-writer Matthew Vaughn stumbles around, searching for answers until the third act. Wait just a moment! This is a "Kingsman" feature, by golly, and I'm capable of uncorking some spectacular action beats. And that's precisely what he does, delivering jaw-dropping stunts that crank up the excitement level.
Finally.
Too bad we've since stopped caring about the characters save Orlando, only because Fiennes is having such a bloody blast here.
The 3 Kingsmen. See #TheKingsMan only in theaters December 22. Get tickets now: https://t.co/n12WWz5Akk Art by: @cmloweART pic.twitter.com/Nbzd0cBUrD

— The King's Man (@KingsmanMovie) December 18, 2021
The screenplay grapples with the folly of war, weaving the narrative around actual World War I events in a way that feels alternately clever and campy. The franchise is known for tonal missteps – the church slaughter during the first installment all but ruined that film.
Here, we're swerving madly from thoughtful commentary to second-rate wiseracks. Maybe "third-rate" is more accurate.
Djimon Hounsou keeps his dignity throughout, as he's wont to do, as Orlando's "servant," but you instantly know he's far more than that because, well, woke.
HiT or Miss: "The King's Man" is a prequel without a purpose, a franchise extension that often forgets why we cared in the first place.