Industry News
Kanye West: Friends 'Threatened My Life' Over Trump Support
Rapper's Tucker Carlson interview reveals music industry's anti-MAGA sentiment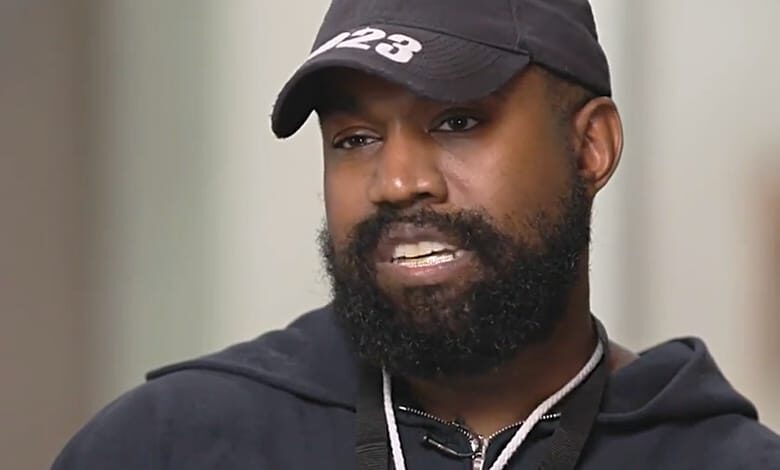 No one stirs controversy like Kanye West.
The rap icon's personal and professional lives generate headlines 'round the clock, and he did just that earlier this week. He wore a "White Lives Matter" T-shirt meant to mock the Black Lives Matter movement during his Oct. 3 fashion show.
Adidas, which has a long-standing partnership with West, said it was re-evaluating their deal in the wake of the T-shirt kerfuffle.
Kanye West laughs off White Lives Matter uproar as he lands in LA ahead of Tucker Carlson sit down https://t.co/9VcmjraXab

— Daily Mail US (@DailyMail) October 6, 2022
West further inflamed critics by appearing on FOX News channel's most popular show Thursday. Liberals and some media outlets reject Tucker Carlson's work on the popular cable channel, with some on the far-Left calling for his firing for allegedly hateful rhetoric.
Those boycott attacks have failed time and again.
Here are a few snippets from West's exclusive interview on "Tucker Carlson Tonight."
Kanye West: They told me if I said I liked Trump, my life would be over
West tells Carlson what his inner circle told him when he began wearing that infamous red MAGA hat in public.
"My so-called friends/handlers around me told me if I said that I liked Trump that my career would be over. That my life would be over. They said stuff like people get killed for wearing a hat like that. They threatened my life. They basically said that I would be killed for wearing the hat. I had someone call me last night and said anybody wearing a white lives matter shirt is going to be green-lit. That means they are going to beat them up if they wear it. I'm like, you know, okay, green light me then."
We know now that West survived, but it didn't stop an avalanche of negative press storming his career gates.
The musician's affection for the former president waned over time, but he still embraces positions that put him at odds with the music industry. He's devoutly pro-life, for example, unlike most of his musical peers.
He shared with Carlson why he donned a badge with an ultrasound image of a baby during an appearance at Paris's Fashion Week gala.
"I don't care about people's responses but I care about the fact that there are more black babies being aborted than born in New York City at this point. That 50% of black death in America is abortion. I really don't care about people's response to that. I perform for an audience of one and that is God. "
West expanded on his contrarian views with Carlson, sharing why he not only distrusts the mainstream press but believes journalists have a "godless agenda." He even tweaked late night TV's hard-left agenda, minus "Gutfeld!" in the process.
"We are in a battle with the media. Like, the majority of the media has a Godless agenda, and their jokes are not working. This whole like 'Oh, Ye's crazy' and all these things, they don't work because the media has, you know, they've also watched travesties happen, just even specifically to me, and just watch it and act like it wasn't happening. And they stay quiet about it."
UPDATE: The second part of the Carlson/West interview finds the music mogul furious that he wasn't allowed to speak freely during the Trump years.
"It drove me crazy to not be able to say that I liked Trump. Think about It – it is me. Imagine me not being able to say what I wanted. What's the point of being famous? What's the point of having millions of people love your music? What's the point of having a voice if you can't even use your own voice connected to your opinions? That's where the disconnect happened. That's where the quote– I think wrongly-diagnosed that's what the bipolarity is. Because you got something you're thinking but you're told you're not allowed to say it in public. Well, I never actually told people I liked Trump when he was running because I was bullied by Hollywood."