Interviews
Fox News' Secret Weapon: Kamala Harris Impressionist Ester Paltielova
Internet star serves up sizzling take on the VP's laugh, word-salad speeches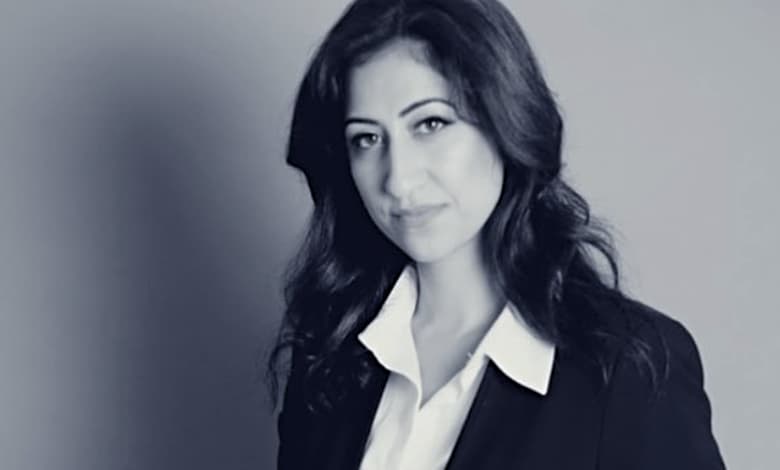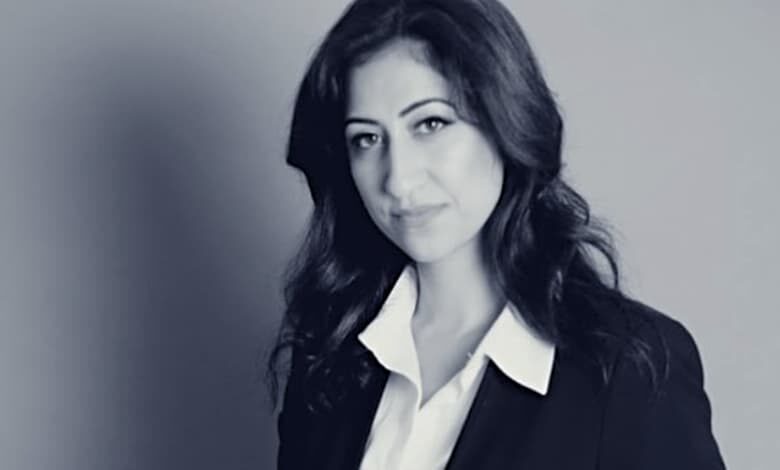 When Tucker Carlson needed an impressionist to tackle Vice President Kamala Harris he reached out to a mother of three with no professional experience on the comedy stage.
And Ester Paltielova – AKA Estee Palti – killed it. That's no surprise.
Paltielova's Harris impression has been making social media users howl for some time, starting with her first foray into TikTok during the pandemic. Her Harris impersonation is spot on, from the infamous cackle to the Democrat's word-salad speeches.
Kamala Harris vs. Elizabeth Warren @FoxNews #shorts #shortvideo #shortsfeed
You'd be hard-pressed to find an established mimic who could do better, and that's partly the point. Professional comedians won't go near Harris, either to poke fun at her political flaws or emulate her paeans to Venn diagrams or school buses.
"Everyone understands if you go after a certain figure you're gonna be negatively portrayed. A lot of people are afraid to take on the role," Paltielova says.
Not this scrappy impressionist.
"She's giving me content for days with her wacky speeches," says Paltielova, known across social media as mommyrn88.
RELATED: HIT PODCAST LETS CANCELED ARTIST FIGHT BACK
Paltielova kick-started her curious side hustle on TikTok. She did some lip-sync routines until someone noticed her speaking voice sounded similar to that of Harris. She decided to give an "official" Harris impression a try, and a few months later she had one of the web's best takes on the woman next in line for the Presidency.
Kamala Harris on Conservatives #parody #skit #kamalaharris #shorts #kamala #laugh @RebelNewsOnline
She may not have any theatrical experience, but she's appeared repeatedly on both Fox News and Rebel News to flex her vice presidential impersonation.
It turns out she's a born mimic.
"I am by nature a very observant person. I will watch [Harris'] speeches, her cadence, what she does with her face while she's laughing," she says of her technique.
Up until recently, she might do impressions of co-workers or family members. Now, her handiwork is getting her seen by millions of viewers. Her Fox News exposure boosted her online profile, which includes more than 16K subscribers on YouTube, 40K followers on Instagram and a TikTok flock 110K strong.
Paltielova describes herself as conservative, and she's found out the hard way what happens when you share right-leaning views on select platforms. She's been demonetized on TikTok, for example, but often shares her work across multiple sites to boost other revenue streams.
She's also been slammed as a racist without anything to back up the hurtful charge.
"I'm not doing blackface. Race has nothing to do with it," she says.
RELATED: WHEN WILL 'SNL,' LATE NIGHT STOP PROTECTING KAMALA HARRIS?
Paltielova isn't the only Harris impressionist on the web. Elsa Kurt does a smart take on the Vice President, happy to exploit her flaws for comedic purposes. The talented Maya Rudolph from "Saturday Night Live" occasionally brings Harris to the NBC show's stages, but something's missing according to Paltielova.
Satire.
"It's not really an impression," she says. "In no way at all is she targeting her flaws."
That's a problem, she adds.
"It's not good we can't laugh [at political figures]," says Paltielova, who has poked fun at former President Donald Trump in the past. "Comedy should be no-holds-barred. It should be OK to laugh at everyone."