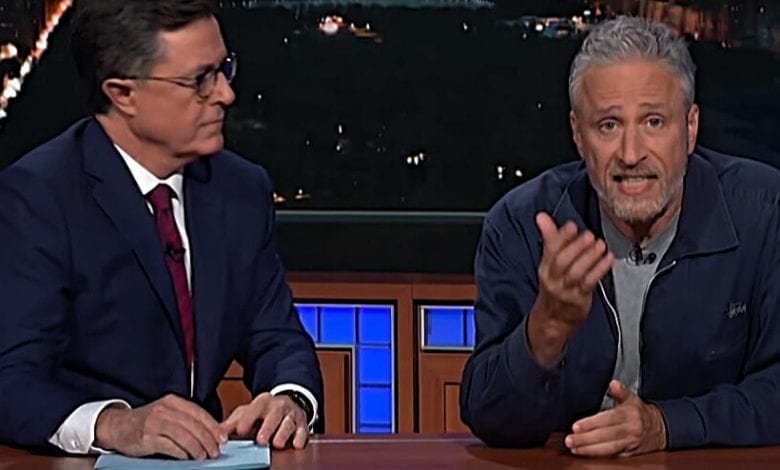 Jon Stewart couldn't stay on the sidelines any longer.
The man who helped redefine late night comedy as a liberal paradise returns this Spring with a new project.
He won't be bringing his faux news anchor back from retirement. Instead, he's writing and directing a film that will sound familiar to anyone following pop culture of late.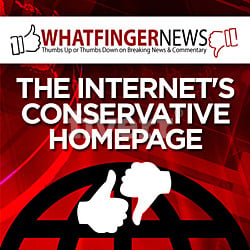 "Irresistible," out May 29, sounds like a natural extension of his progressive brand. Here's the official description from the film's studio, Focus Features.
Irresistible is a comedy about what happens when a small Wisconsin town becomes the main attraction of our political circus. After the Democrat's top strategist Gary (Steve Carell) sees a video of a retired Marine Colonel (Chris Cooper) standing up for the rights of his town's undocumented workers, Gary believes he has found the key to winning back the Heartland. However, when the Republicans counter him by sending in his brilliant nemesis Faith (Rose Byrne), what started out as a local race quickly becomes an out-of-control and hilarious fight for the soul of America.
That description gives away plenty, from the simplistic view of Heartland USA to the use of the term "undocumented" to describe illegal immigrants. Any chance "Irresistible" gives border enforcement voices a fair shake?
Let's hope so … but we shouldn't bet on it.
UPDATE: The film's just-released trailer completely avoids the studio's official description. Perhaps the marketers know many Americans actually support a border wall, or at the very least abhor open border policies?
IRRESISTIBLE - Official Trailer [HD] - In Theaters and On Demand June 26
The finished film may be even more overt in its open borders messaging, but it's hardly alone. Consider the following projects released over the past few months promoting unfettered immigration.
It's no accident.
Hollywood craves open borders as much as Democrats running for the White House do. Those parties routinely ignore how often illegal immigrants hurt and kill innocent Americans.
"Party of Five"
This Freeform reboot is political to the core. The newly imagined Fox hit follows a family of illegal immigrants separated from their parents. The show doesn't name check President Trump. It doesn't have to do any such thing.
Party of Five | Extended Sneak Peek | Freeform
The message is obvious. Just consider the Trump Derangement on display with the show's writing team.
"Living Undocumented"
Selena Gomez is a key force behind this Netflix docuseries dramatizing the plight of illegal Mexican immigrants trying to make a home in America.
From Executive Producer Selena Gomez | Living Undocumented | Official Trailer
Gomez explained her participation in the project.
"My hope is that the series can shed light on what it's like to live in this country as an undocumented immigrant firsthand, from the courageous people who have chosen to share their stories."
"Little America"
Apple's new anthology series is from far-left comedian Kumail Nanjiani. "The Big Sick" star swears the project doesn't overtly promote open borders. It simply shows immigrants in a deeply empathetic light.
That's political in and of itself in the Age of Trump, a time when the president's detractors blur the lines between legal and illegal on purpose. Case in point: This assessment in The Hollywood Reporter:
[The show] takes place in the current climate when immigration is under frequent attack."
Nanjiani continues in that vein, admitting the show is political while denying it in the same breath.
"Just by saying that immigrants are human beings with hopes, desires, likes, dislikes in this climate is a radical statement rather than just a self-evident statement of fact — obviously that part is unavoidable," Nanjiani said. "We decided that if we're telling a story about immigrants and we make it overtly political, you're taking the focus away from whoever's story you're telling; The putting the focus on America, the political system and immigration and we didn't want that, we wanted it to be on these people and on these stories."
"The New Colossus"
Progressive actor/director Tim Robbins returns with a new immigration-themed play that he swears isn't political.
"No, I view it as a celebration of what makes us what we are in this country," Robbins says of the show, an ensemble piece featuring 12 diverse members of The Actors' Gang Theater sharing deeply personal immigration stories that honor each of their real-life ancestors. "I view it as a human statement. A reminder that these are human beings. A reminder that the people that might not look like us now — that are seeking asylum here — are not coming to destroy us. They're coming to add to our community."
Even the press isn't buying his spin.
The show conveys the idea of America as a refuge for all. The need — and sometimes terror and desperation — that drives people to this country, as well as the responsibility to provide the safe haven our Founding Fathers intended, has rarely been so compellingly presented.
Actor Tim Robbins Discusses New Play