Uncategorized
HiT 'cast 135: Artist John Rivoli (Rivoli Design Group)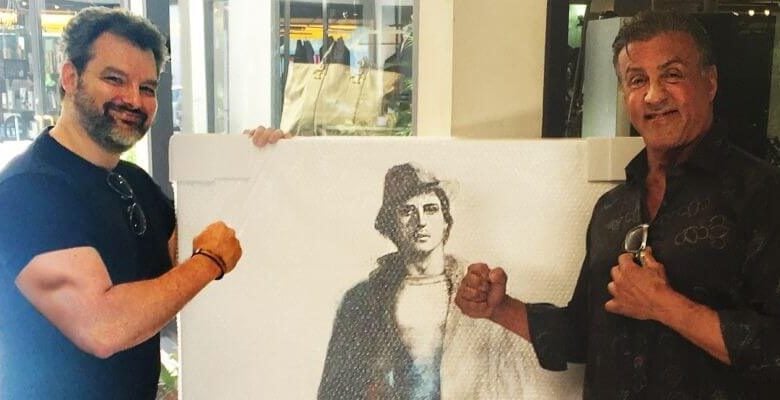 Your humble host had a very different career path in mind during the early 1990s.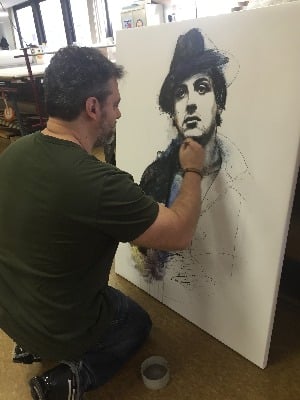 I studied at the Fashion Institute of Technology, hoping to leverage my Marvel Comics addiction into a career drawing Iron Man, Thing and Thor.
Then life, fate and a lack of bankable talent, got in the way. I never felt confident in my artistic skills, eventually seguing into a career in journalism.
I'll scratch the old itch occasionally, but these days I'd rather pen a movie review than break out my sketch pad.
I wasn't an art school dropout, technically, but the results were the same.
That wasn't true for fellow FIT student John Rivoli. He followed his collegiate blueprint, embarking on an art career that connected him to some of the biggest film franchises in Hollywood.
Movie studios lean on Rivoli Design Group to create merchandising art to be displayed in stores around the globe. Rivoli's art reflects his pop culture passions, from classic cartoon characters to Rocky Balboa.
Rivoli Design Introduction
John and I were good friends during our college days, but as is often the case we drifted apart.
I often wondered if he had stuck with his art vision or changed career paths like I did. I feared his FIT instruction, which didn't include computer training, would have held him back at some point.
Fate, and a certain Instagram post from Sylvester Stallone, connected us again.
I saw the post, recognized the name attached, and used Instagram to reconnect after all these years.
John shares a key moment from his early art career, how he brings famous film characters to the masses and his creative collaboration with Stallone in the latest HiT 'cast.
Listen to "HiT 'cast 135: John Rivoli Shares Hollywood Merch Secrets" on Spreaker.
Please visit John's IconsInArt.com site to pick up some of his stunning Stallone illustrations. And, as a special treat for HiT 'cast listeners, enter TOTO10 into the promo code space for a 10 percent discount.
And please check out the work of this week's special HiT 'cast Artist Spotlight guest Ann Bridges. You can learn more about her and her collection of books at her home page. Don't forget to pick up "Rare Mettle," a fine example of her fusion of expert knowledge and addictive storytelling.