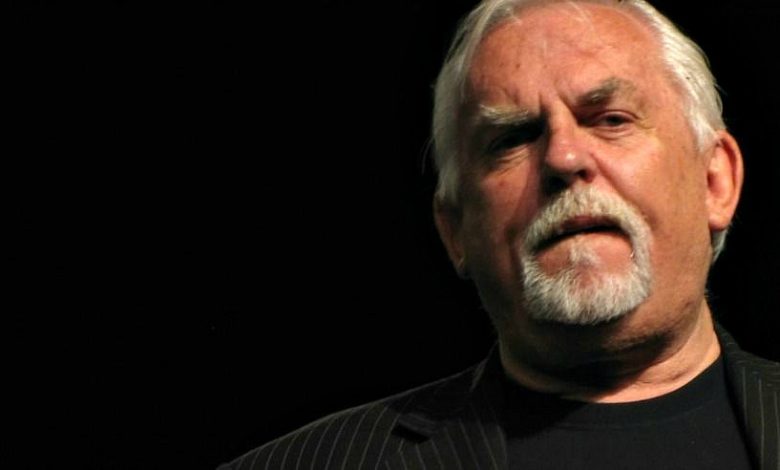 Sure, he rose to fame as Cliff on NBC's long-running sitcom. He also pivoted to a voice-over career, appearing in every Pixar animated film to date.
Pixar Secrets | John Ratzenberger In Every Disney•Pixar Film | Oh My Disney
In between, he devotes time toward conservative activism. He even considered a congressional run a couple years back.
This weekend, he's appearing at Politicon, a bipartisan event that brings together nearly 200 of the top names in the worlds of politics, comedy and media to California's Pasadena Convention Center.
Ratzenberger will speak on four panels, and he discussed two of them recently on the podcast "Kozversations" podcast on the Radio Titans network.
HIT: You  are a big advocate for getting job training programs for skilled labor going in a big way. What's going on with that issue?
John Ratzenberger: We're headed for a precipice right now. That's what I spoke to Congress about. Just in manufacturing, we're almost a million people short. These are jobs that are $50,000 a year and up. But when you graduate children from high school who don't even have the ability to read a ruler, much less know how to use tools, it's impossible to train someone like that if they've never used tools in their life.
RELATED: What Aziz Ansari Can Teach Us About Millennials
Most children now grew up in a fantasy world. Baby boomers played outside, climbed trees and dealt with the real world. So it doesn't surprise me that when they get to college and they're faced with the real world that they have nervous breakdowns and need safe spots.
They lived in fantasy worlds that they controlled. They never built anything. CEOs now say young engineers come to facilities and design things that can't be built because they've never built anything.
John Ratzenberger on Bernie Sanders' push for free college
What [President Barack] Obama doesn't realize is that no matter how much money you throw at infrastructure projects, we're getting to the point where no one's going to show up to use a bulldozer, or a welding torch, or even build a bulldozer.
Even diesel mechanics are very difficult to find, the average age is 58, 59 years old for people who know how to build things. We've raised a generation of food processors – they eat and poop and that's pretty much it. In the real world, they're at a loss and that's damaging for all of us.
They did eliminate shop classes, and that was a problem. When the '60s generation took over schools, that's when it all started to fall apart. Boys and girls are all the same, so let's eliminate shop classes and home economics classes.
FAST FACT: John Ratzenberger had a blink and you'll miss it cameo in 1980's "Superman II."
This is the unintended consequence: we don't have people who actually know how to do things in the real world. We have a lot of computer programmers and software designers, but the actual, real-world, pick up a tool and make something is an endangered species now.
HIT: You also are on "The Weed Panel." What is your opinion of marijuana legalization?
Ratzenberger: I know the state of Colorado. I was delivering a talk in Denver and met a lot of locals. One of the big problems I kept hearing about is young people are less likely to show up to work on time or at all. I talked with state officials and they said the state is making so much money and they know the damage it's causing with employment and jobs, and what's happening to their economy that way. On the other hand they have more money than they know what to do with. They have to make a decision, it's a "Sophie's Choice," and the rest of the country will follow.
Do you want your dental technician to be stoned? Want the guy driving next to you on the highway to be stoned? I was at Woodstock and was part of that generation, and it hasn't done good for any society. The British kept the Chinese population sedated through opium. Why is this different? It's a hip way to be stupid.
HIT: So what made you turn against that lifestyle?
Ratzenberger: I was a carpenter using tools and saws and a lot of machinery, and that's the last thing you wanna do stoned. And I had things I wanted to do with my life. I wanted to travel and that would take money.
Drugs were getting in the way of my life. I saw guys who did drugs way longer than me or old men at bars going to the bar everyday talking about past glories. People give up their futures for their love of alcohol and drugs. Hang up your dreams, it's over.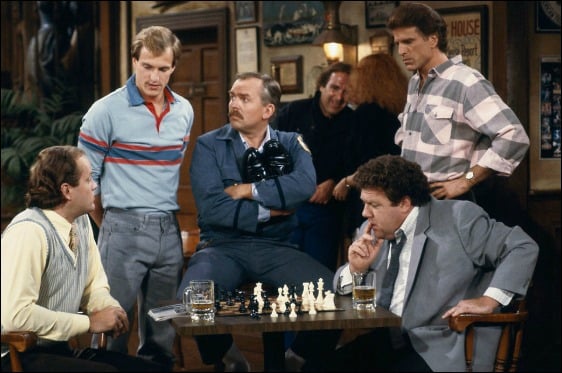 You have to show up on time, represent, and you can't do that when you're stoned. I realized I only get one shot at this life, and I was going to be present.
To hear the full audio of this interview, including his takes on Donald Trump and what to do about gun control, visit Spreaker.com's "Kozversations" page.
---
Carl Kozlowski is founder and Chief Creative Officer at Radio Titans (www.radiotitans.com), and host/cohost of its shows "Grown-Ass Men," "Pajama Party," "The Koz Effect" and "Kozversations," plus Chief Guest Booker Winner of the world-famous Laugh Factory's "America's Funniest Reporter" contest.
Main photo credit: cdnsteveman via Foter.com / CC BY-NC-SA