Interviews
Ondrasik on YouTube Cancellation: Why Didn't Rolling Stone Defend Me?
Five for Fighting artist rails against political tribalism, social media censorship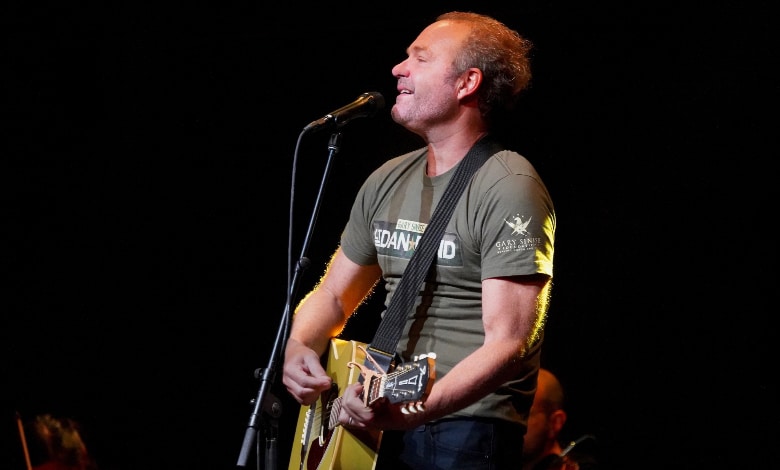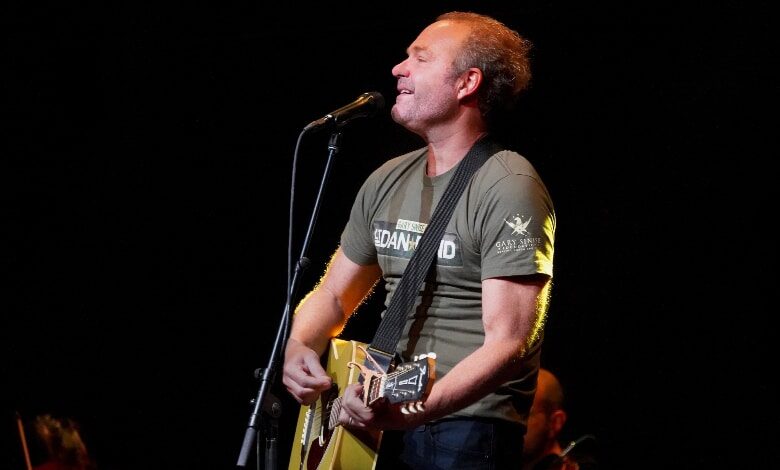 John Ondrasik says he had "no intention or desire" to write a protest song.
Then the Biden administration withdrew U.S. forces from Afghanistan in August, and the war-weary nation collapsed. The ensuing visuals "reminded me of 9/11 … images you can't imagine," the singer known as Five for Fighting says.
Civilians clinging to an airplane lifting off the tarmac, some dropping to their deaths
Parents passing up their infant child to soldiers
A bomb attack killing 13 American soldiers and at least 170 Afghan citizens
What Happened to the Afghan Baby
Ondrasik heard from a humanitarian worker scrambling to help Americans evacuate from land left in the Taliban's clutches. Those memories still haunt him.
"Four months later, saying it out loud sounds surreal and unfathomable, risking your life to rescue the citizens we left behind," he says of his friend's efforts. He calls it a "defining moment" for him.
He went from banging on his piano in rage to penning a song capturing it for all to hear. He grew even angrier after hearing President Joe Biden's incredulous spin on the withdrawal (an "extraordinary success").
"I spent 20 years playing for the [U.S.] military. I hoped the generals would come and clarify that, to be the honest brokers," he says. Instead, Gens. Mark Milley and Lloyd Austin parroted that "Orwellian" narrative, he says.
And "Blood on My Hands" was born.
Hands
Got blood on my hands
Got blood on my hands
Flag of the Taliban (he, he, he)
Over Afghanistan
General Austin, is there no honor in shame?
Can you spell Bagram without the letters in blame?
Did uncle Joe stick a drip in your veins?
The reaction to the track proved swift and powerful.
"I got thousands of e-mails from veterans, angry and ashamed of the president. They felt [Gens.] Milley and Austin dishonored the uniform. They were thanking me for being their voice," he says. Veterans also approached him after he performed the song in concert late last year, he added, some struggling to find the right words to share.
"They were angry and upset. They couldn't even talk," the singer recalls.
Ondrasik describes his politics as "center-right," but he insists, "If Donald Trump were president I'd write the same song."
Ondrasik refused to let the issue go even while his creative community moved on to other topics. He later performed an acoustic version of "Blood on My Hands" outside of the White House, pairing that visual with news clips detailing the Taliban atrocities over the past few months.
Blood On My Hands - White House
He spent two months sifting through footage to create the proper prologue to the song, making sure he'd leave the last word to an Afghani citizen.
He posted it on YouTube, including his own "graphic warning" label due to the difficult footage. The video platform added an additional content warning with the singer's full approval.
Five days later, YouTube yanked the viral video, citing graphic imagery.
Right-leaning media outlets called out YouTube, and the platform eventually restored the video in question. Did a corrupt algorithm cause the video to get banned? Did the song's Biden critiques drive it from the liberal platform?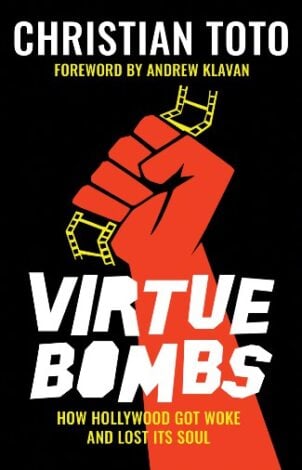 Or was it a combination of both? This is what Ondrasik can say with perfect clarity.
He received more press requests from Russian state media to discuss free expression in the wake of the cancellation than Hollywood and mainstream press outlets … combined.
"Not one entity, not even Rolling Stone, stood up for me. The silence of my colleagues speaks profoundly about how malignant the tribalism is within the arts," he says. "If I had written a song about Trump and YouTube took my song down, Rolling Stone would be screaming [about] free expression and the protest songs of the past.
"If we only care about free speech when someone is critical of our side, that's not a republic," he says with a bitter laugh.
RELATED: How Big Tech Is Crushing Conservative Comedy
He ticks off other examples of Big Tech censorship, all of which flows in one direction – against the Right. Ondrasik recorded a song for the 2018 movie "Gosnell," an anti-abortion film that got canceled by Kickstarter under suspect circumstances.
And what about "When Harry Became Sally," a tome questioning elements of the trans movement that got censored by Amazon? Or how Big Tech and mainstream news outlets buried the Hunter Biden laptop story until after Election Day 2020 to protect then-Vice President Joe Biden?
The Hunter Biden laptop is confirmed?! Color us shocked! https://t.co/Ezq4uim2hj via @nypost

— Nam Nguyen (@NamNguy01288167) January 14, 2022
Ondrasik rocketed to fame courtesy of his Five for Fighting alter ego in the early 2000s, leveraging years of classical music training along the way. He crafted smart, melodic smashes like "Chances," "Superman" and "100 Years," snagging a Grammy nomination and the respect of his peers.
He built upon that chart success, sharing his tracks across several hundred movies and TV shows over the years while remaining loyal to the family business.
Five for Fighting - Superman (It's Not Easy)
He's more likely to be found these days helping out that business than laying down new tracks, but that may change soon.
"You don't realize how much you love something until it's gone. A lot of my musicians couldn't make a paycheck [during the pandemic]," he says. When he reunited them at the tail end of 2021 he felt musically reborn.
He's plotting new tours in the spring and summer, joining a string quartet for the first half of the year and a more rock-centered combo this summer alongside a "nostalgia band" from the early 2000s.
Ondrasik understands "Blood on My Hands" may hurt him within the music industry moving forward. In fact, it already has.
"Yes, there are people who do not want to work with me," he says. "People are angry with me, relationships have been broken … I'm criticizing the administration … it's likely these folks would be toasting me if it was a Republican [president]."
"Do I care? No. I probably would have cared 20 years ago, and I don't know if I would have put this song out [then]," he says.
He's older, and wiser, now, and he realizes his voice can make a difference.
"I have a song that's basically moving the needle around the world without one spin on commercial radio," he says. "We don't need Hollywood … We need to realize our voices can be heard."
The song, and its brief cancellation, leaves the singer in a curious place in pop culture, but it's one he's willing to embrace.
"All of a sudden I'm a flag bearer for freedom of expression. That's fine. Somebody needs to do that," he says.