Industry News
Opinion
Is Joe Rogan the New Johnny Carson? (Update)
Spotify superstar is the go-to host for comedians ready for the next level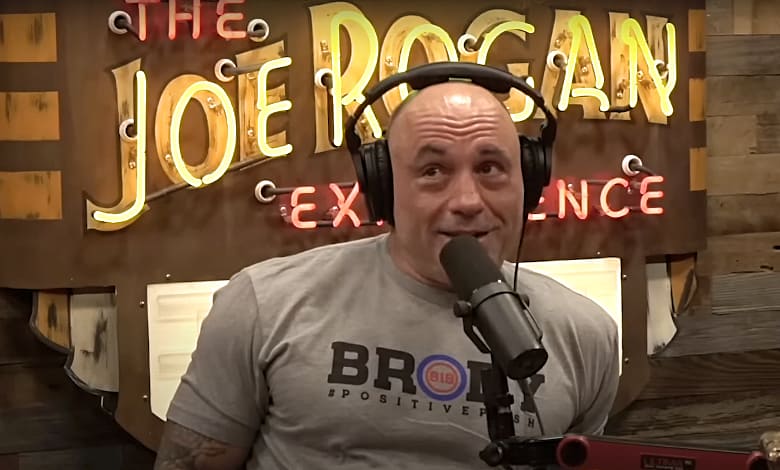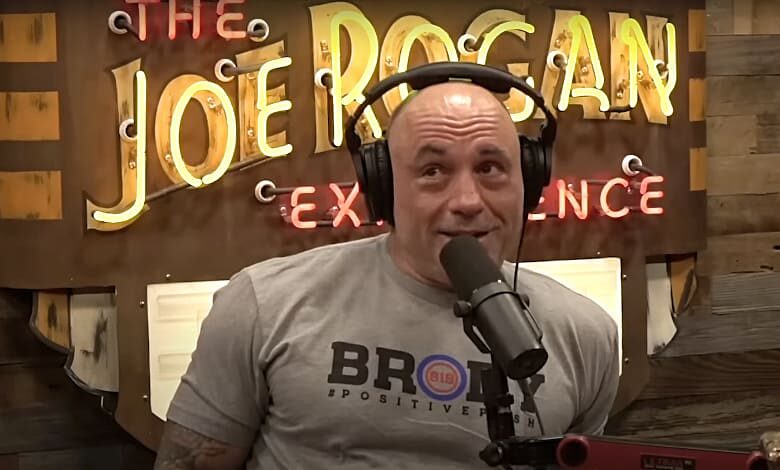 Johnny Carson was more than the undisputed king of late-night TV.
He was a kingmaker when it came to young, unknown comedians.
A five-minute spot on Carson's "Tonight Show" could introduced millions to a stand-up performer. The ultimate sign of Hollywood acceptance? Carson summoned the comic to his couch for a chat.
Roseanne Barr Makes Her 1st TV Appearance Ever on "The Tonight Show" -- 1985
Rolling Stone says Carson helped launch the careers of Jerry Seinfeld, Joan Rivers, Roseanne Barr, Garry Shandling and more. They all had the talent, of course, but talent alone isn't enough to make it big.
You need a platform, a springboard to fame.
Late-night television no longer offers that kind of rocket fuel to rising comics, and that was before the writers' strike shuttered down any show not named "Gutfeld!" The shows garner much smaller audiences now, and the hosts lack the gravitas to anoint the next Jerry Seinfeld or Eddie Murphy.
Now, comedians seek out other platforms to raise their profiles and promote their stand-up specials. Few offer the visibility and clout offered by "The Joe Rogan Experience."
The Spotify showcase invites both the best and brightest comics along with stand-ups just getting pop culture traction.
The latter describes Luis. J. Gomez, a key cog in the alternative comedy scene. Gomez, co-host of the "Legion of Skanks" podcast, has flirted with the mainstream via appearances on "Last Comic Standing," Comedy Central's "Roast Battles" and TruTV's "Comedy Knockout."
His brand of unexpurgated comedy is an awkward fit for mainstream laughs. He's a walking, talking attack on the woke mind set. That "no rules" brand of comedy clicked during the 1980s and '90s. Today?
It can get a performer canceled today. That means he needs fresh ways to share his jokes.
That includes his GaS Digital Podcast Network, a free speech friendly platform. He also shared his newest stand-up special, "30 Minutes with Luis J. Gomez," on YouTube.
30 Minutes with Luis J. Gomez | Presented by GaS Digital | Full Special
That's where Rogan comes in. Rogan invited Gomez on his show to coincide with the special's release.
Even if late-night TV were fully operational, no host would bring Gomez to their couches. Wrong jokes. Wrong attitude.
Rogan had no problem inviting Gomez on his show.
Brain Implants, Space Balloons, and the Technology of the Future
The Spotify superstar routinely invites comedians on his program, from established talent like Louis C.K. to rising talent such as Sam Morril.
The latter now commands bigger stages, including multiple recent shows at Denver's Paramount Theater.
Rogan also invites "canceled" comics like Shane Gillis on his program, boosting their profiles in the process. Gillis just snagged a Netflix stand-up special four years after "Saturday Night Live" hired, and fired him for ugly jokes about Asian-Americans.
Gomez celebrated the "Rogan Effect" on X, formerly known as Twitter.
100k views in just 3 days!!! That you for watching and sharing #30minuteswithluisjgomez!

If you haven't seen it yet give it a watch! https://t.co/CN7Suz4dEE pic.twitter.com/QXUSkrBGXr

— Luis J. Gomez (@luisjgomez) September 8, 2023
Comedians are a natural fit for "The Joe Rogan Experience." Rogan not only is a fellow stand-up comic, but he recently opened the Comedy Mothership in Austin, Texas. It's part of a cultural revolution the Texas city, a place where free speech runs wild.
He may not be the new Carson, but he's the closest thing the culture has to a comedic tastemaker.
UPDATE: Comedians Dave Smith and Mike Binder addressed the topic on the latter's "Stand-Up World" podcast.
STANDUPWORLD w/ MIKE BINDER Ep. 39 DAVE SMITH Good Stuff! Here on X. @ComicDaveSmith @RobertKennedyJr @gaslightdigital pic.twitter.com/E2W41dzkD3

— Mike Binder (@MikeBinderjokes) September 17, 2023
The subject? How much stand-up comedy has changed over the past 20 years. Smith said the old guidebook told comedians to work the open-mic network, establish a solid, six-minute routine and then reach out to larger venues.
Late-night television, even in a post-Carson world, could boost a career like few platforms.
"If you could get on Conan, or the 'Tonight Show' or Letterman," Smith said, his voice trailing off. Now? That's the last place digitally savvy comics turn for career momentum.
"Tim Dillon never did a late-night set … he would have no interest in doing one. It would be a punishment to him," Smith said of the comedian and podcaster.
"Well, Rogan is the Carson," Binder said.
Smith said comedians get lost in the crowd in today's late-night landscape. That's why Rogan is different.
"If I go do Rogan, I speak to a substantially bigger audience for three-and-a-half hours. They come out of there knowing me, like intimately knowing who I am … there's a new fan who loves you when you come off of that show," Smith said.