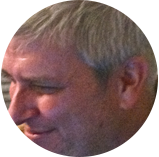 Jim Lakely is director of communications at The Heartland Institute, a libertarian think tank. An expert on technology policy, Lakely is also co-director of Heartland's Center on the Digital Economy, and editor-in-chief of Heartland's blog, Somewhat Reasonable. Prior to joining Heartland in 2008, Lakely spent 16 years in mainstream newspaper journalism. Follow him on Twitter: @jlakely
A former White House correspondent for The Washington Times, Lakely covered Capitol Hill, the re-election campaign of George W. Bush, and the first year of Bush's second term as president. Lakely has appeared on C-SPAN, the Fox News Channel, MSNBC, CNN, several local television news programs, and leftist YouTube videos to discuss politics and policy. He has been an editorial writer and columnist for the Pittsburgh Tribune-Review; The Free Lance-Star in Fredericksburg, Virginia; and The Press-Enterprise in Riverside, California. Lakely also worked for a year as a senior business editor for a trade publication based in Los Angeles.
In his time working for The Heartland Institute, Lakely's writings have appeared in the San Francisco Chronicle, the New York Post, the Chicago Sun-Times, the Washington Examiner, the Daily Caller, Breitbart, Human Events, and many other publications around the country, both in print and online. Lakely has shared his insight on politics and policy on local and nationally syndicated radio programs, including The Hugh Hewitt Show and the G. Gordon Liddy Show. Lakely is also a regular contributor to Ricochet, Somewhat Reasonable, The American Culture and the (for now) defunct Infinite Monkeys blog. Lakely is also the founder and executive producer of The Heartland Daily Podcast.
Lakely's musical influences range widely — from his days as a "Grunge Republican" in college that bewildered liberal girlfriends. They stretch from the early punk movements in the US and UK, to 80's "college rock," to the Nirvana-influenced explosion of harder music, to the Lilith Fair and Grrrrl indy rock moments, to the first-generation gangster rap, to the dark electronica of Lamb and Tricky. He also has an affinity for classic mass and the British shoegaze movement. Some modern music interests Lakely, but it has to call back to melody or rhythm. Lakely has been a percussionist since is teenage years, peaking as a snare drummer on the line with "The Crew" with the University of Pittsburgh Marching Band. He also played timpani, chimes, bells, xylophone, snare, bass drum, (and yes) the triangle and tambourine (properly, as an important accent instrument in a symphony) with the Pitt Symphonic Band. The use of unusual time signatures, time changes, accents, and syncopation — as well as chimes and vibraphone — attract his attention when it appears in popular music.)
Lakely lives in Oak Park, Illinois, a close-in suburb of Chicago infected with liberals and hippies, with is wife, two cats, and a retired racing greyhound. A libertarian, Lakely is awaiting the breakdown of America's increasingly unsustainable society.