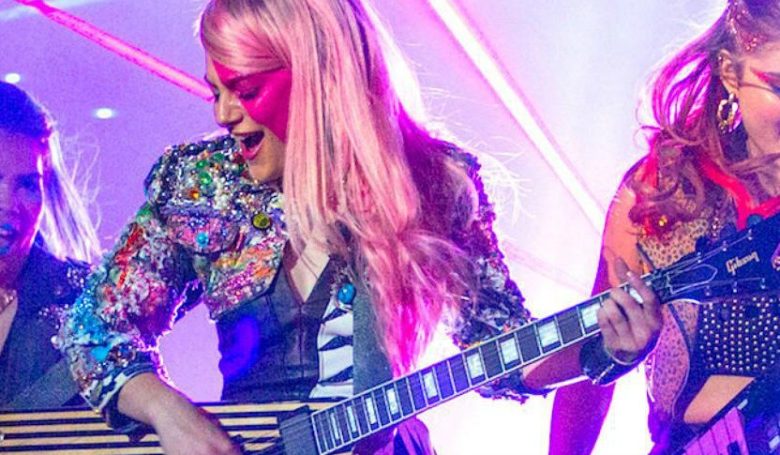 Other flops earn their fate.
Typically, some of the worst bombs are the most offensive thing any piece of art can be: forgettable. "Jem and the Holograms," available now and home video and VOD, is certainly unique. It's a PG-rated, non-horror entry from producer Jason Blum and his production company, Blumhouse. It's a about a group of girls from the current social media generation directed by a man over 30. It's also based on the 1980s animated series this writer never thought needed a reboot.
Jem And The Holograms - Official Trailer 2 (HD)
.
All of these elements are tied to the project, not the movie itself. The actual film is anything but interesting.
It's the story of Jerrica (Aubrey Peeples), a talented singer from a financially struggling family who is too shy to show off her talent. One of her sisters secretly posts a video of Jerrica singing, and she becomes an overnight sensation.
The usual story about fame coming too soon and consuming one's identity ensues, and off we go. Oh, and there's a robot – one way the film stays faithful to the source material.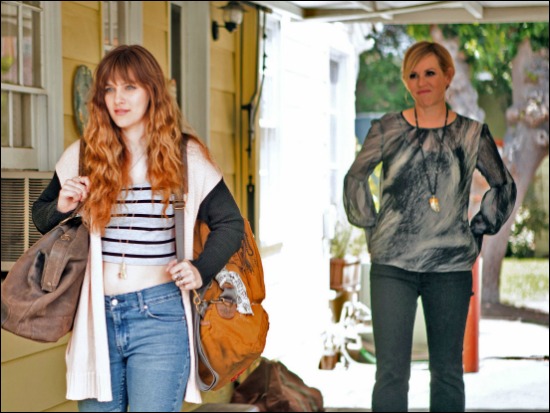 Musicals, or movies centering on music performances, should be exciting and energetic. Even Clint Eastwood's disappointing "Jersey Boys" can claim some success thanks to its music sequences. "Holograms" fails to excite even in its signature stage moments.
That doesn't mean "Holograms" lacked promise. The opening scene is clever, and the script suggests a relevant movie about fame and youth.
Director Jon M. Chu (who received death threats following the film's release) uses his camera in clever ways to integrate the story into our YouTube age. The result? Some of the best examples of social media-influenced filmmaking in recent memory.
Alas, these gimmicks soon grow tired, and "Holograms" ends up feeling odd and lifeless. Whatever passion Blum and the filmmakers had during the project's 10-year duration gets lost in the translation.
FAST FACT: Each episode of the "Jem and the Holograms" TV series featured three original songs. None of those songs can be heard in the film. 
"Jem's" box office fortunes might have reversed had it delved into some of its more compelling themes hinted at in the screenplay. However, what was probably needed was someone younger behind the camera or, at least, a director who could make the story relevant to today's youth and their ideas on identity and success. That requires more than just snazzy camera tricks.
The film will probably be best remembered for getting pulled from theaters after only two weeks due to poor box office performance. It's not the legacy any film would want, but it's something to keep this mediocrity from being completely forgotten.
"Jm" did, however, inspire some epic rants from the same YouTube generation it hoped to woo … starting with the trailer's release.
New JEM AND THE HOLOGRAMS Trailer Disappoints! (Nerdist News w/ Jessica Chobot)
.
The Blu-ray special features include a music video, deleted scenes, a gag reel, a featurette dubbed "Glam, Glitter, Fashion, and Fame: The Reinvention of Jem" and a commentary track from director Chu.
DID YOU KNOW: "Jem and the Holograms" had one of the worst opening weekends of all time for a movie released in over 2,000 theaters.