Industry News
Opinion
Is This Why Cancel Culture Is (Finally) Coming for Howard Stern?
Reformed shock jock's misogynist past goes viral, media demands answers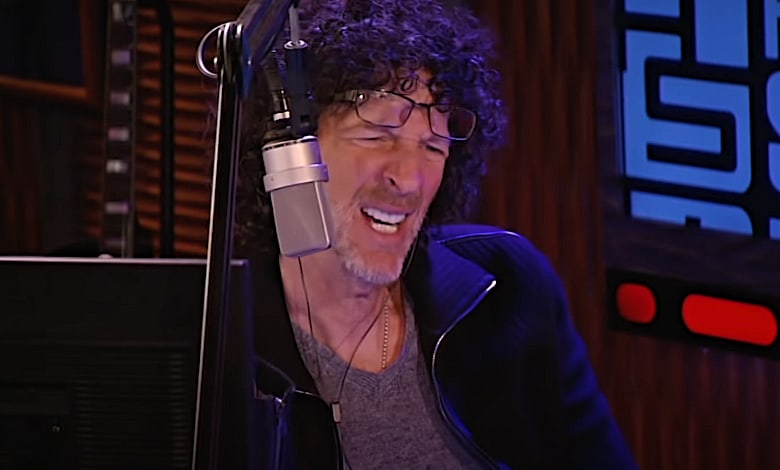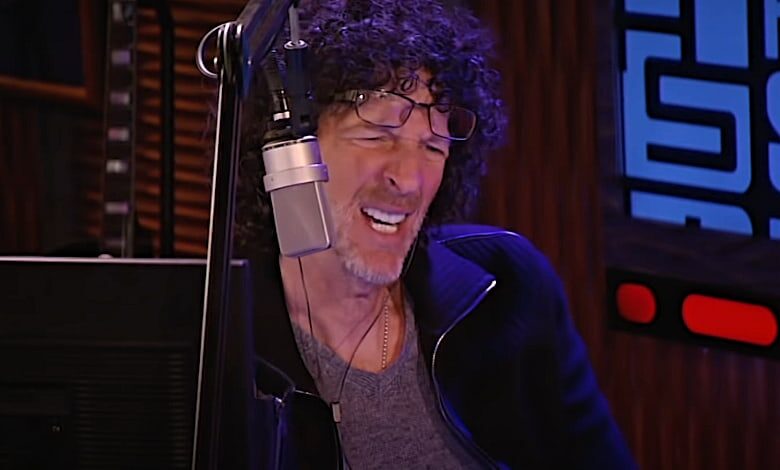 Ellen DeGeneres stood atop Hollywood until she made the mistake of being kind to a Republican.
The "Ellen" host's friendly exchange with former President George W. Bush got her in plenty of trouble with the Left. She stood by her bond with Bush, further enraging critics.
Less than six months later, toxic stories tied to her nationally-syndicated talk show surfaced. Her meticulously engineered empire began crumbling around her.
Coincidence? Perhaps.
Now, we're seeing a similar pattern with reformed shock jock Howard Stern.
Howard Stern faces fresh backlash from a generation discovering how he used to talk to women through a now-viral compilation video. https://t.co/AzG7EjFcNk

— TheWrap (@TheWrap) May 17, 2023
Stern, 69, no longer throws bologna slices at nubile young women. Nor does he coax them into getting naked in his radio studio. That was the old Stern, the man who reinvented modern radio and became fabulously rich as a result.
He even made a 1997 movie celebrating his antics.
Private Parts Trailer 1997
Fans loved his unchecked Id, but he shed those habits in recent years. The evidence of his on-air debauchery remains the biggest open secret in Hollywood, waiting to be exploited by Cancel Culture when needed.
That time may be now.
RELATED: HOWARD STERN WAVES WHITE FLAG ON 'FREEDOM'
Both TheWrap.com and USA Today reported on a viral TikTok video mashup of Stern's crude interviews with beautiful women.
Now a new generation is unearthing Stern's off-handedly sexual schtick, and they're not happy about it.
Howard Stern faces fresh backlash from a generation discovering how he used to talk to women through a now-viral compilation video. https://t.co/AzG7EjFcNk

— TheWrap (@TheWrap) May 17, 2023
The far-Left USA Today chimed in, too.
In the clips, Stern can be heard making provocative comments to his guests.
"You wearing panties? What do you wear, a thong?" Stern asked Presley in one clip.
TheWrap.com, which supports Cancel Culture, reached out to Stern and SiriusXM, his current employer, for comment. That's the standard-issue pressure tactic meant to:
Extend the story
Force the party in question to deliver a hostage-style apology
Ensure Stern drifts even further Left (if he's not Canceled)
This isn't the first time Stern felt heat for past broadcasts. His old, racially-charged bits "resurfaced" following the death of George Floyd and the rise of BLM. He apologized at the time, but the Cancel Culture mob smelled blood but moved on.
Why?
Stern had become a valuable tool for the Left, pummeling President Donald Trump early and often. He even blasted Trump's family at the time to distract from the potential scandal.
Look, orange-skinned squirrel!
That afforded him some protection against his past. He became an MSNBC devotee, aligned with Dr. Anthony Fauci's pandemic alarmism and mostly cheered on progressive causes. He even stood down as Cancel Culture corralled free speech and far-Left protesters silenced conservative campus voices.
Yes, the voice behind "Crucified by the FCC" has little to say on the subject these days.
Cancel Culture scolds took a knee. Stern was too valuable of an "ally" to Cancel. Now, they're using his past against him.
Why now?
Two potential reasons come to mind.
Stern recently whined that black basketball players ignore him when he sits courtside at New York Knicks games. A rich, white male star like Stern bringing up race got the woke mob's attention.
His second act may be more responsible.
Last week, Stern indirectly criticized the Left for saying CNN shouldn't have given Trump a national platform during its May 9 town hall-style appearance.
"Everyone had their t*** in a twist over Trump being on there, and the audience was like laughing and, you know, cheering him on, and a lot of people got upset about it," Stern said. "I don't know, I thought it was f***ing — really f***ing interesting and entertaining. I'm pretty sure anybody who didn't like Trump hated him even more after that."
Stern summoned the spirit of his old, free speech-friendly self and defended CNN for doing its job. (You can hear that clip on HiT podcast no. 167)
Did that coax media outlets to promote the "resurfaced" clip mashup and pressure Stern for bits he performed so long ago?
Coincidence? Perhaps.
Let's see if other media outlets pounce and/or seize on the viral anti-Stern clip. More importantly, will Stern surrender the last vestiges of his former self and start an apology tour?
The old Stern would do no such thing. Stern 2.0?
Perhaps.