Movie News
Is 'Barbershop' a Conservative Movie Franchise?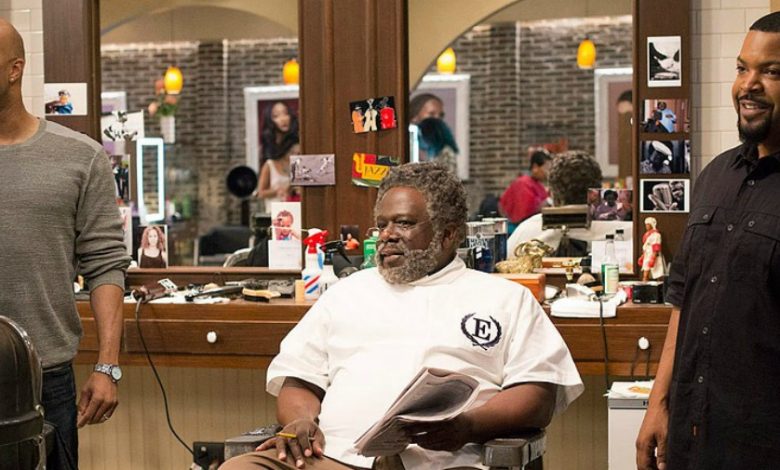 The third "Barbershop" movie hits theaters this spring. "Barbershop: The Next Cut" picks up the franchise where it left off in 2004. That's a long time between films, but given the tenor of race relations in the Age of Obama a sequel is overdue.
The upcoming film finds Calvin (Ice Cube) trying to protect his neighborhood from gangs. The just-released trailer promises more of the rat-a-tat-tat banter that made the previous films stand out. The sneak peek also suggests larger themes at play.
Barbershop: The Next Cut - Official Trailer 2 [HD]
.
"The only man you can trust is the one up above," a female character says. Cube, as Calvin, responds (via a quick edit) by complaining how women want a little thug in their men.
Later in the trailer, as gang activity threatens more than just Calvin's shop, the characters struggle for answers.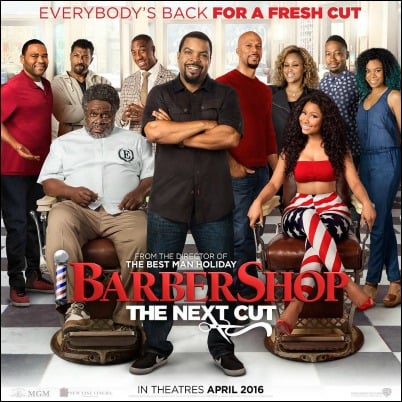 "We gotta fix our problems ourselves," Calvin says before the barbershop turns into a "safe space" and a social media sensation.
Oh, and the trailer packs more than a few laughs.
The first two films explored the challenges of owning a neighborhood store. They also tapped into the power of community and family between the riffing. Could "The Next Cut" reprise that call for personal responsibility on a grander scale?
If so, does that make the franchise conservative?
The trailer hints at conversations rooted in President Obama and outrage tied to cop-related shootings. The latter helped spark the Black Lives Matter movement. Both topics lend themselves to left-leaning commentary.
Which brings us to some of the franchise's key players, like liberal co-stars Common and Ice Cube. The latter is nothing if not an entrepreneur at heart. He flourished as an actor, in part, by starring in modestly budgeted films that spoke directly to audiences. He knows what the people want better than many better paid peers.
Perhaps Ice Cube understands that no matter how many times he supports the Democrats conservative principles resonate with movie goers.
Here's the film's official synopsis:
It's been more than 10 years since our last appointment at Calvin's Barbershop. Calvin (Ice Cube) and his longtime crew, including Eddie (Cedric the Entertainer), are still there, but the shop has undergone some major changes. Most noticeably, our once male-dominated sanctuary is now co-ed. The ladies bring their own flavor, drama and gossip to the shop challenging the fellas at every turn. Despite the good times and camaraderie within the shop, the surrounding community has taken a turn for the worse, forcing Calvin and our crew to come together to not only save the shop, but their neighborhood.
"Barbershop: The Next Cut" opens wide April 15.
DID YOU KNOW: Ice Cube thinks capitalism is rigged against minorities. He isn't looking for handouts, though. He told The Daily Beast "t's really up to us to stand up for our own rights and dig ourselves off that bottom."