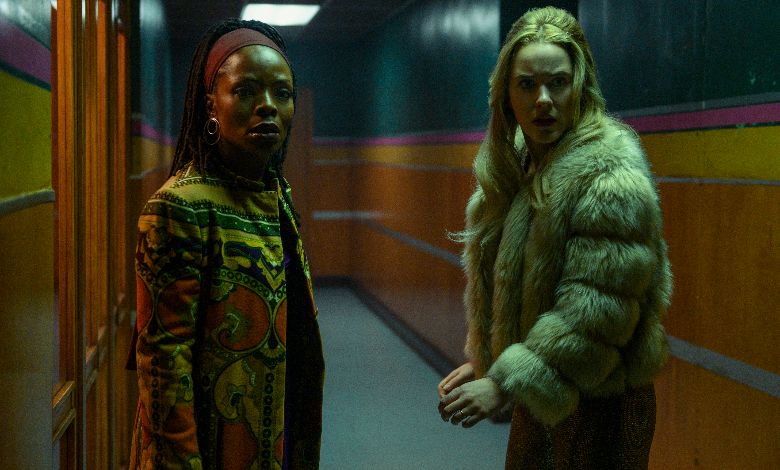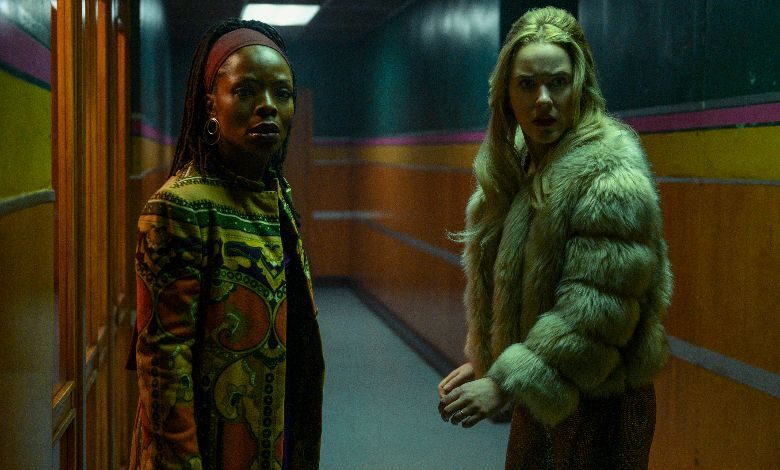 Rachel Brosnahan plays a woman whose loyalty and patience are tested to the breaking point in Julia Hart's "I'm Your Woman."
Brosnahan's Jean and her newborn baby must go into hiding after her criminal husband announces that things have become too unstable for him on streets. His confidant, Cal (Arinze Kene), takes Jean to a faraway neighborhood, where she is ordered to live in an empty home, talk to no one, raise the baby by herself and await further instructions.
Jean has never raised a child before, making the situation even more painful. Taking her son for a walk in a stroller is just one example of a calculated risk that could giving away her location.
I'm Your Woman - Official Trailer
Hart's film, which she wrote with her husband Jordan Horovitz (who produced "La La Land" and "The Kids are All Right"), starts off just okay, then keeps getting better. The decision to not over-explain things at the start leads to a number of rewarding character revelations.
This is the story of a woman whose becomes fully aware of the danger in her life, as she sees her marriage, her husband's "career" and the world around her with clarity for the first time. "I'm Your Woman" is extremely tense at times and impressive in the staging of its biggest sequences, though it's always character-driven and not tied to traditional Hollywood story patterns.
FAST FACT: Rachel Brosnahan had an eclectic skill set before turning her attention to acting. As a teen she played on her school's wrestling team and served as a snowboarding tutor.
I was an hour into the movie before I realized Brosnahan is the star of "The Marvelous Mrs. Maizel." It's not just her newly blonde look that threw me. I haven't seen her play someone like Jean before, and her work here is smashing.
Brosnahan's sharp performance never oversells the role, as she avoids demonstrative histrionics and melodrama and just plays the character completely straight and real. It's to Brosnahan's credit that Jean isn't instantly relatable and sympathetic, making the character's journey more than just a struggle for survival.
I'm Your Woman Movie Clip - They're Looking For You Too (2020) | Movieclips Coming Soon
Kene is excellent as Jean's sole means of contact during hiding and Marsha Stephanie Blake excels in a key role, playing the only person who is able to truly inform Jean of the world she inhabits.
While the story set up is familiar, it goes in smart and carefully observed directions. Note the quietly powerful scene where a racist cop nearly derails an early escape attempt. It's just one example of social commentary that feels right and isn't heavy handed or presented with speechifying.
From its carefully selected soundtrack to the vivid but understated costumes and sets, it evokes the 1970s without going into nostalgia overload.
Hart's prior work includes an adored indie take on the superhero genre ("Fast Color" from 2018) and a live-action Disney film ("Stargirl"). Clearly, Hart has a gift with actors, though she also demonstrates her ability to stage some bravura action sequences.
"I'm Your Woman" is full of amazing set pieces, like a late night diner conversation that turns into a tender singalong. There's an incredible sequence in a nightclub and a car chase that actually has a real punchline.
Because so much of the story involves Jean waiting, much of the film is seeing her character dealing with being stuck in a sort of limbo. A tighter edit could have made these scenes less tedious.
RELATED: 'Run Hide Fight' Packs Gritty Girl Power Sans Lectures
This story of a woman connected with criminal life while looking out for a child reminded me of "Gloria," both the John Cassavetes original and the 1999 Sidney Lumet remake. Somehow, Hart manages to avoid making the presence of a baby whose life is in danger not seem exploitative or cheap.
Perhaps it bears a thematic and visual similarity to last year's star-studded, mobster-wives-fight-back dud, "The Kitchen." Whereas that movie barely lingers in the memory of the zeitgeist, let alone the few who saw it in theaters, Brosnahan and "I'm Your Woman" will resonate. Her work and the film itself boast a toughness and honesty that sneaks up on you.
Three Stars