Industry News
Ice Cube on Refusing COVID Jab: 'It Wasn't Ready'
Rapper/producer opens up to Tucker Carlson about Obama, Hollywood and more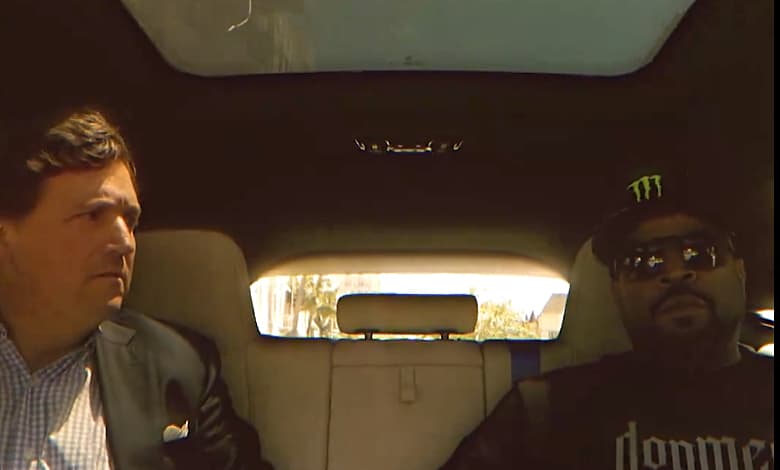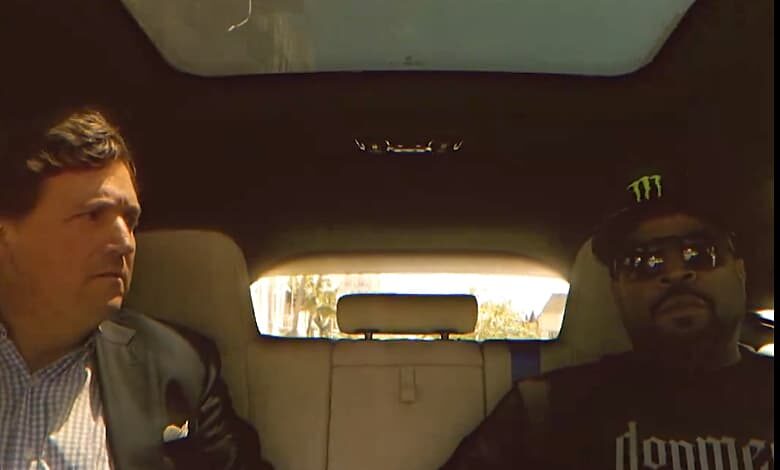 Imagine staring at a $9 million job offer and saying, "thanks, but no thanks."
That's what rapper/actor/producer Ice Cube did during the COVID-19 pandemic. The star refused to take the COVID-19 vaccine, a prerequisite for starring in a comedy called "Oh Hell No" alongside Jack Black. Hollywood made such decisions mandatory, forcing many to the unemployment lines.
Now, we know exactly why he made that choice.
He shared his reasoning with Tucker Carlson as part of the former Fox News host's Twitter-based talk show.
Ep. 10 Stay in your lane: our drive through South Central LA with Ice Cube.

(next episode: Ice Cube sits down with us at his studio) pic.twitter.com/cUgCh2xccH

— Tucker Carlson (@TuckerCarlson) July 25, 2023
Carlson recalled the incident in question, part of a wide-ranging interview in which Cube burnished his subversive bona fides and expressed disappointment that President Barack Obama did little to lift up the black community.
The two bantered, and laughed, and eventually Carlson brought up the so-called "jab" and the gig Cube turned down.
HATE WOKE? YOU'LL LOVE THE HOLLYWOOD IN TOTO PODCAST
At the time, Hollywood insisted every working performer and cast member get vaccinated, regardless of medical history, past COVID infections or other objections.
"Why wouldn't you take the vax? You had a direct order to take it. You were told to take it," Carlson noted.
"I'm not real good with direct orders," Cube said before turning the question on his interviewer. "Did you take it?"
"Of course not," said Carlson, laughing alongside Cube.
"It wasn't ready," Cube answered. "It was six months, kind of a rush job. And I didn't feel safe."
"But they told you you were safe," Carlson noted.
"I know what they said, and I heard them. I heard them loud and clear, but it's not their decision. There's no repercussions if they're wrong, but I can get all the repercussions if they're wrong," the former NWA star said.
"It wasn't a tough call. I wanted to be an example for my kids, to really make sure they don't take it, either. Show them I would stand by my convictions," he continued. "I was willing to lose $9 million and more. Probably lost more since then."
The video then cuts to "Saturday Night Live" mocking Cube for his decision.
Cube added that he didn't want his vaccination status to go public. But it did.
The rapper also says he knows people who have been injured by the vaccine, "and they suffer every day. It's hard to watch."
Suffering in silence is not the answer all the time. Sometimes you gotta let people know what's going on so you can actually move the needle, choose to be vocal. If it's true, why can't I say it?" Cube asked.
"You can't say it because it is true," Carlson says, laughing.
"There it is. That's the problem with the world today," Cube said.
"There's no penalty for lying. No one is ever punished for lying. It's only telling the truth that gets you in trouble," Carlson said.
"Ain't that something … that is so true," the rapper says.
The segment wrapped with an older interview with the rap icon.
"I just tell the truth. If the truth hurts, just say ouch," Cube said in the undated interview.