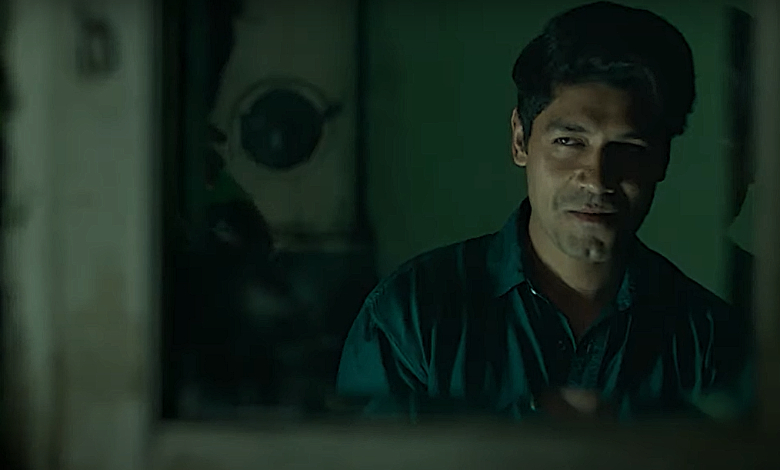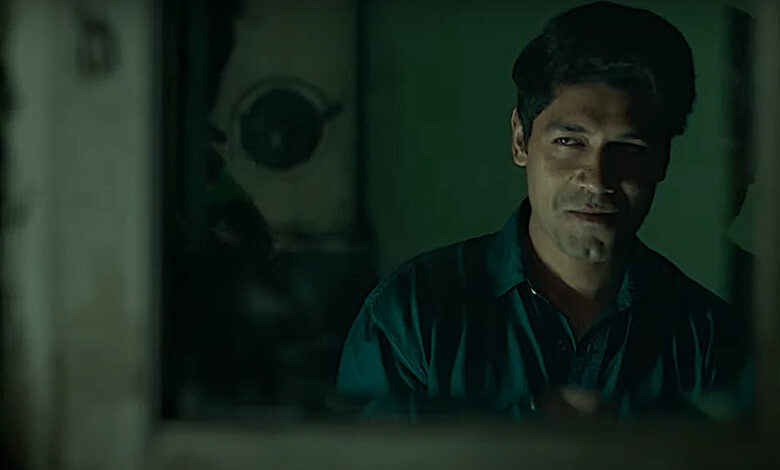 Heidi Ewing's "I Carry You With Me" is the first non-documentary feature from the prolific filmmaker, whose "Jesus Camp" and "Freakonomics" are well known and available on most streaming sites.
Her debut as a dramatic director is Spanish-language, layered and left an enormous emotional impact on me.
I CARRY YOU WITH ME (TE LLEVO CONMIGO) | Official Trailer (2021)
Set in Puebla, Mexico, the story centers around Ivan (Armando Epitia), a young father who struggles to get on the floor of the restaurant he works at (despite his education as a cook, he cleans toilets). One night while out with his best friend, Sandra (Michelle Rodriguez), Ivan falls instantly for Gerardo (Christian Vazquez), a teacher at the University of Puebla.
Ivan and Gerardo are both in relationships with others, and Ivan's being gay is a secret he keeps from his family – Gerardo pretends to be Ivan's "friend from work."
The two carefully plot a future together, even as the options in front of them (including running away together and crossing the border to the United States) involve leaving their family and established lives forever.
FAST FACT: Heidi Ewing started shooting "I Carry You With Me" during the Obama administration, although its border storyline got more attention during the Trump years.
Ewing's film is dreamy and ravishingly beautiful from the start. I know how that reads but just look at this gorgeous film: when Ivan and Gerardo first meet, it's from a red beam of light that Gerardo shines onto Ivan, a visual motif that recurs later. Their initial encounter is filmed with Gerardo's back to us, though we see his face reflected in a mirror, enhancing his mystery and our desire to get a good look at him.
The imagery here often has a painterly beauty, as Ewing's film is sensual, rich and textured before it even becomes a love story. There's a great bit of dialog explaining the origin of chiles en nogada, a dish we later see filmed in a manner that made me hunt for a nearby restaurant that could provide it.
As good as the performances are, the real MVP's here are Enat Sidi, the editor, Juan Pablo Ramirez, the cinematographer and Jay Wadley, the composer – their work immeasurably enhances the film.
I CARRY YOU WITH ME - Heidi Ewing Q&A | Moderated by Zachary Quinto | Film Independent
Unlike most romantic dramas, which overexplain everything and dote on only the central characters, Ewing doesn't allow the dialog to sum up, apologize or provide expositional commentary for the characters. The obstacles Ivan and Gerardo face are complex and the film, wisely, doesn't deny or soften this.
On the other hand, the storytelling approach does make this challenging, and not simply because of filmmaker restraint: the chronology is out of order and the crosscutting is sometimes confusing.
A bold touch that becomes clear in the third act is that Ewing has the real Ivan and Gerardo represent themselves in the final scenes. While this isn't a documentary, having the actual subjects picking up the story during the contemporary portion, demands an adjustment on the part of the viewer.
There are flashbacks within flashbacks and scenes with the soulful Epitia and Vazquez coming right after or before scenes with the real men they're playing. This demands an alert viewer.
RELATED: Earnest 'No Man's Land' Avoids Border Crossing Lectures
While the central love story is naturally romanticized, this isn't a gooey soap opera. The turning point of the story is a harrowing scene of crossing the Mexican border and the third act hangs on a heartbreaking state of limbo Ivan finds himself in.
A declaration from Ivan that broke my heart in the final moments: "Sometimes I confuse my dreams with memories, because a part of me is still there."
"I Carry You With Me" (the Spanish title is "Te Lllevo Conmigo") is finally receiving a theatrical release, after a brief appearance on the awards consideration rounds last fall; seeing it again was worth the wait.
Three and a Half Stars