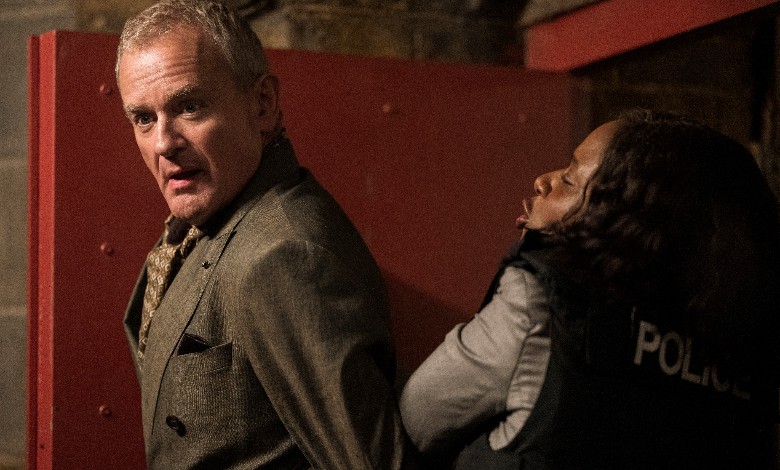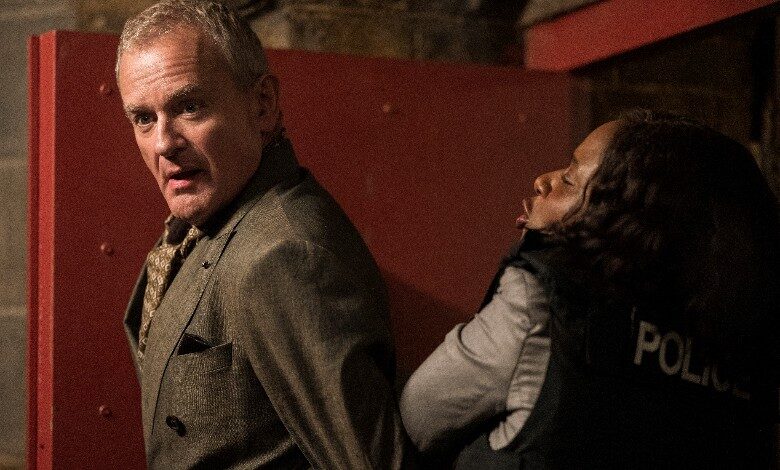 Babak Anvari's "I Came By" is a taut, inventive crime thriller that impedes our expectations while satisfying our desire for suspense and surprise.
This is accomplished by the repetition (sometimes frustratingly so) of plot devices and pay-offs, and a constant shift in audience expectations regarding the story's alleged protagonist.
I Came By | Official Trailer | Netflix
Audience sympathy is immediately invested in the rebel graffiti artist who works inside the homes of rich hypocrites eager to trade in "woke" politics. Meet George Mackay's Toby Nealy, soon to be pitted against an archly acted Hugh Bonneville.
The film opens conventionally (though with an ingenious twist) and establishes Toby's goodness by showing that he and a partner Jay (Percelle Ascot) target the elite by breaking into their elegant flats.
From there, they decorate their abodes with beautiful art that mars their superficial expressions of elitist aesthetics. They leave after spray painting, "I Came By," prominently within their false sanctum sanctorum.
The story is complicated by Jay learning his partner is pregnant, convincing him to quit Toby's long-running graffiti team.
This setback doesn't stop Toby from attempting to break into what was to be the partners' next victim, Sir Hector Blake (Bonneville) — a man of privilege, intrigue and mysterious motivations.
Want a tight little thriller that will remind you of Ruth Rendell and Patricia Highsmith? Try I CAME BY (Netflix). It does the job.

— Stephen King (@StephenKing) September 15, 2022
In less inventive hands, this might be the story of a burglar who "picked the wrong house." That's precisely what we get at first.
The repeated trope of the "villain leaves his home while suspicious person watches him go and then breaks in to get information" begins to wear thin. The film's second two-thirds fulfills and nullifies this early disappointment.
What ensues is a shifting sense of whom the audience is to sympathize with and identify. This isn't to say we ever entertain empathy for the villain; the film is not interested in complicating the audience's moral lives.
The film establishes Toby early on as that protagonist. But the presence of Sir Hector Blake and his success complicates a shift in our understanding of what we're watching.
Here, then, is an echo of Sir Anthony Hopkin's original portrayal of Hannibal Lecter, one so masterful it bent the arc of audience sympathies by the end.
This isn't to say that Hector Blake is a character with whom any but only the sickest might identify. That's not my point about the cleverness of the unfolding story.
Anvari's plot machinations keep us guessing until the very end. We're given a satisfying resolution that itself confirms that human beings are basically good and willing to risk everything to live up to that notion.
At the same time "I Came By" shows why that effort itself is fraught with moral hazards, life-threatening risks and psychological complications.