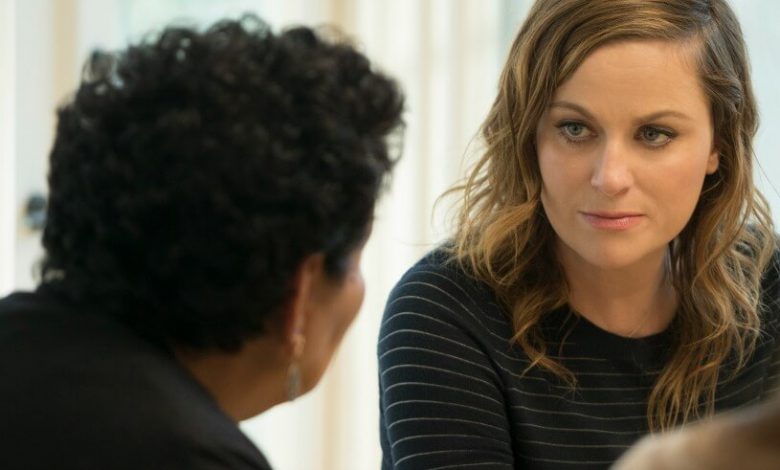 They opened up their wallets, and their homes, to fundraise for him. They sang his praises in every format feasible. They took time out of their packed schedules to campaign for him. They starred in PSAs imploring us how he needed our vote.
We Are The Ones song by will.i.am - Obama
Their praise was over the top … and unconditional.
"He speaks to Asian Americans because he's lived amongst us in Asia and in Hawaii. But even if he hadn't, he would still be the most inspiring candidate I've ever seen." – Kelly Hu of "X-Men" fame
"You can divide history. BB Before Barack. AB After Barack." – director Spike Lee
"I think that what he stands for, what he has proven that he can stand for, what he has shown was worth me going out on a limb for – and I haven't done it in the past because I haven't felt that anybody, I didn't know anybody well enough to be able to say, I believe in this person." – Oprah Winfrey
"It's like when you go to get a drink you get a Coke because you don't know any better … Well, if you take orange juice and mix it with a little seltzer you get then same effect and it's good for you. And that's Obama — he's good for this country, they just may not know it yet." – actress Alfre Woodard
"He has the integrity and the inspiration to unify us as did FDR and Harry Truman and John F. Kennedy—and even Ronald Reagan—when they ran for the job." – actor Tom Hanks
"I'll do whatever he says to do … I'll collect paper cups off the ground to make his pathway clear." – actress Halle Berry
That was then. Now, EPIX is set to debut a new docu-series in the eighth year of Obama's presidency.
The title? "America Divided."
A sizzle reel for the series, by executive producer Normal Lear, feels like something out of a horror franchise.
"America is in crisis," the narrator warns. "Our democracy threatened."
"Our society … frayed. Our economy … split."
"We inherited a promise of justice, democracy, equality under the law. But we live in an America divided."
And who can lead us to a better, more united America? The same celebrity class that insisted Obama would make the nation a much better place. Rosario Dawson, Amy Poehler, Common and Peter Sarsgaard are among the stars playing journalists hoping to find some answers.
They may lack any formal training in investigative reportage, but they really, really care.
So what happened? How did the Age of Obama yield "America Divided?"
That's fodder for a documentary still to come.
---
"America Divided" is broken up into eight segments which will run up until Election Day:
"The System" – Policing and Mass Incarceration: Oscar-winning hip-hop artist Common returns to his
hometown of Chicago — ground zero for disparities in the criminal justice system.
"Something in the Water" – The Flint Water Crisis: Actress Rosario Dawson travels to Flint, Michigan to investigate the man-made disaster behind the city's water crisis.
"Out of Reach" – The Lives of Undocumented Immigrants: Emmy – and Golden Globe-winning actress America Ferrera travels to Texas, where migrants who have entered the country illegally are the focus of hostility, and where even U.S,-born children are denied basic rights. Note: Ferrera recently made headlines for an op-ed in which she declared she wanted to snuggle with Hillary Clinton and binge-watch TV together.
"Democracy For Sale" – Money in Politics & Voting Rights: Actor and comedian Zach Galifianakis investigates the political landscape in his home state of North Carolina and considers how it's emblematic of the country's deepening political divide during the 2016 campaign. Note: The actor just released a video featuring a candidate, Hillary Clinton, who got slammed by the liberal Huffington Post for her hypocrisy on this issue.
"A House Divided" – The Struggle for Housing in New York City: Legendary TV producer
Norman Lear investigates gentrification and displacement in a city of people with no homes and homes with no people. He then he goes undercover to expose racial discrimination in housing.
"Home Economics" – Domestic Workers: Golden Globe-winning comedic actress and producer
Amy Poehler reports on the complex challenges faced by domestic workers who maintain an intimate relationship with the families that employ them while also struggling for better conditions. Note: Amy Poehler was part of the celebrity contingent utilized by Obama to pitch his cratering health care reform.
"The Epidemic" – Addiction and Deindustrialization: Actor and activist Peter Sarsgaard explores the addiction crisis ravaging a heartland beset by unemployment and the shuttering of America's factories.
"Class Divide" – The Battle to Fix Inequality in Education: "Grey's Anatomy" star and former teacher
Jesse Williams goes back to the classroom, studies the battle to fix inequality in education and learns of a daunting school-to-prison pipeline.
Part 1 of "America Divided" debuts at 9 p.m. EST Sept. 30 on EPIX.