Industry News
Media Bias
Guess Who The Hollywood Reporter Left Out of Its Afghanistan Reporting?
Far-left site can't mention the leader responsible for the chaotic U.S. withdrawal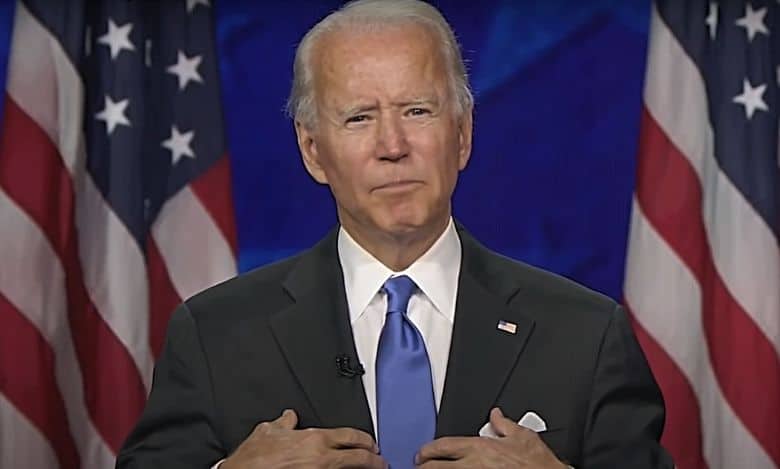 The Hollywood Reporter, like most entertainment news sites, is just as biased as the mainstream press.
It's clear in the stories they cover, the ones they cover up and the angles chosen on its digital home page.
This week, THR unleashed a series of reports connecting artistic expression to the Taliban's resurgence in Afghanistan. The articles are smart and timely, a perfect example of processing a global crisis through an artistic lens.
What Does the Afghanistan Withdrawal Mean for America?
It's precisely what an outlet with THR's range and resources should be sharing. The headlines alone tell the story, although the accompanying details are equally heart-breaking:
Afghan Director Calls for Help From Intl. Film Community as Kabul Falls: "Please Do Not Be Silent: They Are Coming to Kill Us"
Afghan Directors Discuss Future of Filmmaking in Country: "There's No Hope for Culture"
Cannes-Winning Afghan Director Trying to Escape Kabul: "If I Survive This, I Will Make Films About What Happened"
These powerful, personal accounts shed new light on the matter, and yet each is missing something significant.
President Joe Biden.
Yes, the Afghanistan debacle stretches across four presidential administrations. Yet what's unfolding now, and will likely get dramatically worse in the weeks to come, falls squarely on Biden's shoulders.
It's a disaster which could cripple a presidency while leaving countless dead.
Yet THR has little interest in connecting the tragedy to Biden's inept handling of the withdrawal, a process drawing near universal derision across the political landscape. Even deeply biased news sites like CNN and The Washington Post have hammered Biden for his decisions.
The fragile president still has one solid line of defense, though. Late Night TV.
httpv://www.youtube.com/watch?v=Fb0oBYkO–I&feature=emb_title
Yes, faux truth tellers like Stephen Colbert stumbled over the obvious truths surrounding President Biden and Afghanistan earlier this week. He couldn't ignore the matter entirely, so he did the next best thing. He awkwardly brought GOP targets into his line of fire, soft-pedaling his Biden critiques in the process.
The dishonest Colbert even dragged not just President Donald Trump but his family members into the mix, all the better to distract viewers from Biden's global catastrophe. The same president who reversed many of Trump's directives suddenly couldn't do the same with his alleged Afghanistan withdrawal plans.
''They wanted to but they couldn't stop the process' is also how he describes the birth of Eric," Colbert said, then broke out his impression of Eric Trump: "Dad, it's your little quagmire. Too late to withdraw from me."
It's laugh-free Fake News, or exactly we've come to expect from late night comedians.
Trevor Noah, to his discredit, also strained to blame anyone but Biden for the debacle. Noah rushed to Twitter to absurdly connect the crisis to Texas, a monumental attempt at dodging blame.
The situation in Afghanistan makes America look so bad, Texas has already banned schools from teaching it

— The Daily Show (@TheDailyShow) August 15, 2021
Still, the THR reporting is just as bad. Had President Trump presided over this not-so-slow motion tragedy his name would be plastered all over those articles. The sources in question would similarly rush to blame it on Trump, and they've be right.
That's not how history was made over the past few days. Ignoring the cold, hard facts once more reminds us sites like THR aren't capable to leveling with their readers.
UPDATE: THR posted a fourth Afghanistan-themed story Aug. 19 with more harrowing details of the Taliban's takeover. This feature shared how U.S. forces refused to help an Afghani filmmaker, Sahraa Karimi, flee the country, and how the Ukrainian president personally ensured her safe escape.
Once more President Biden's name didn't make the editorial cut.