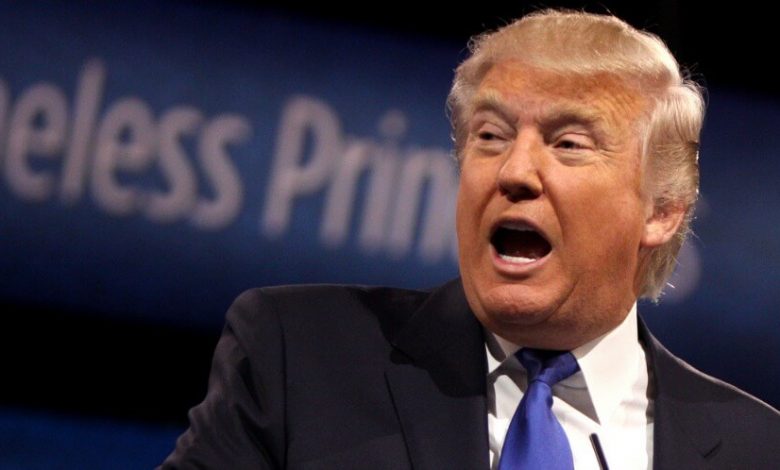 A funny thing happened during Sunday night's Critics' Choice Awards presentation.
No, host T.J. Miller didn't address his arrest for mixing it up with an Uber driver Friday. Nor were any of the wins so shocking it stopped Hollywood cold. Many of the "usual suspects" won, while other winners were gentle surprises at best.
Instead, the gathered stars failed to turn the night into one long attack on President-Elect Donald Trump.
Frankly, that's shocking.
Hollywood has been licking its collective wounds since Trump won the battle for the White House last month. Angry tweets. Fiery speeches. Absurd social media rants.
The press covering Hollywood took it just as hard.
That was mostly absent Sunday during the Critics' Choice Awards, telecast on A&E. (Editor's Note: This critic is a member of the BFCA, the group behind the awards)
Miller did riff on the subject briefly.
"Trolls did well this year. Not the movie, but the ones on the Internet," the host said from atop his soapbox. "One got elected President."
What happened? Here are three theories:
Hollywood learned its lesson. The industry rushed en masse to drag an unfit candidate, Hillary Clinton, across the finish line. PSAs. Campaign pitches. Cold, hard cash. Celebrities tried their hardest to win it for Clinton. It didn't work. In fact, their efforts only emboldened Trump devotees. It's possible stars are slowly realizing they may have helped, not hurt, their cause and decided to keep the anti-Trump speeches to a minimum.
It's not the Oscars: There's a reason most, if not all, the winners were in attendance Sunday night. The Critics Choice Awards are growing in stature, and the nominated stars wanted to be there in case their names were read. It's still not the Oscars, though, an event that carries significant cultural heft. Celebrities may be saving their Trump bashing lines for the big event. They crave the largest platform possible for their rants.
Putting their Best Face Forward: Oscar season has more in common with politics than you'd think. Actors begin their "campaigns" in November. They appear at more public events. They shmooze reporters. It's all part of the modern Oscar game. Actors also deliver the best acceptance speeches possible during the crush of pre-Oscars ceremonies. It's an audition, of sorts. The stars are saying, "If you choose me, I'll knock it out of the park when I'm at the Oscar podium." That doesn't preclude political posturing, but the focus is on heart-tugging moments, not partisan diatribes.
We'll see if the stars; sense of restraint continues during the Golden Globes ceremony (Jan. 8) through Oscar night (Feb. 26).
For now, here is the complete list of Critics' Choice winners for 2016:
FILM:
BEST PICTURE – "La La Land"
BEST ACTOR – Casey Affleck, "Manchester by the Sea"
BEST ACTRESS – Natalie Portman, "Jackie"
BEST SUPPORTING ACTOR – Mahershala Ali, "Moonlight"
BEST SUPPORTING ACTRESS – Viola Davis, "Fences"
BEST YOUNG ACTOR/ACTRESS – Lucas Hedges, "Manchester by the Sea"
BEST ACTING ENSEMBLE – "Moonlight"
BEST DIRECTOR – Damien Chazelle, "La La Land"
BEST ORIGINAL SCREENPLAY – TIE: Damien Chazelle, "La La Land" and Kenneth Lonergan, "Manchester by the Sea"
BEST ADAPTED SCREENPLAY – Eric Heisserer, "Arrival"
BEST CINEMATOGRAPHY – Linus Sandgren, "La La Land"
BEST PRODUCTION DESIGN – David Wasco, Sandy Reynolds-Wasco, "La La Land"
BEST EDITING – Tom Cross, "La La Land"
BEST COSTUME DESIGN – Madeline Fontaine, "Jackie"
BEST HAIR & MAKEUP – "Jackie"
BEST VISUAL EFFECTS – "The Jungle Book"
BEST ANIMATED FEATURE – "Zootopia"
BEST ACTION MOVIE – "Hacksaw Ridge"
BEST ACTOR IN AN ACTION MOVIE – Andrew Garfield, "Hacksaw Ridge"
BEST ACTRESS IN AN ACTION MOVIE – Margot Robbie, "Suicide Squad"
BEST COMEDY – "Deadpool"
BEST ACTOR IN A COMEDY – Ryan Reynolds, "Deadpool"
BEST ACTRESS IN A COMEDY – Meryl Streep, "Florence Foster Jenkins"
BEST SCI-FI/HORROR MOVIE – "Arrival"
BEST FOREIGN LANGUAGE FILM – "Elle"
BEST SONG – "City of Stars" from "La La Land"
BEST SCORE – Justin Hurwitz, "La La Land"
TELEVISION:
BEST COMEDY SERIES – Silicon Valley, HBO
BEST ACTRESS IN A COMEDY SERIES – Kate McKinnon, Saturday Night Live, NBC
BEST ACTOR IN A COMEDY SERIES – Donald Glover, Atlanta, FX
BEST SUPPORTING ACTRESS IN A COMEDY SERIES – Jane Krakowski, Unbreakable Kimmy Schmidt, Netflix
BEST SUPPORTING ACTOR IN A COMEDY SERIES – Louie Anderson, Baskets, FX
BEST GUEST PERFORMER IN A COMEDY SERIES – Alec Baldwin, Saturday Night Live, NBC
BEST DRAMA SERIES – Game of Thrones, HBO
BEST ACTRESS IN A DRAMA SERIES – Evan Rachel Wood, Westworld, HBO
BEST ACTOR IN A DRAMA SERIES – Bob Odenkirk, Better Call Saul, AMC
BEST SUPPORTING ACTRESS IN A DRAMA SERIES – Thandie Newton, Westworld, HBO
BEST SUPPORTING ACTOR IN A DRAMA SERIES – John Lithgow, The Crown, Netflix
BEST GUEST PERFORMER IN A DRAMA SERIES – Jeffrey Dean Morgan, The Walking Dead, AMC
BEST MOVIE MADE FOR TELEVISION OR LIMITED SERIES – The People v. O.J. Simpson, FX
BEST ACTRESS IN A MOVIE MADE FOR TELEVISION OR LIMITED SERIES – Sarah Paulson, The People v. O.J. Simpson, FX
BEST ACTOR IN A MOVIE MADE FOR TELEVISION OR LIMITED SERIES – Courtney B. Vance,The People
v. O.J. Simpson, FX
BEST SUPPORTING ACTRESS IN A MOVIE MADE FOR TELEVISION OR LIMITED SERIES – Regina King, American Crime, ABC
BEST SUPPORTING ACTOR IN A MOVIE MADE FOR TELEVISION OR LIMITED SERIES – Sterling K. Brown, The People v. O.J. Simpson, FX
BEST REALITY COMPETITION SERIES – The Voice, NBC
BEST STRUCTURED REALITY SERIES – Shark Tank, ABC
BEST UNSTRUCTURED REALITY SERIES – Anthony Bourdain: Parts Unknown, CNN
BEST REALITY SHOW HOST – Anthony Bourdain, Anthony Bourdain: Parts Unknown, CNN
BEST TALK SHOW – The Late Late Show with James Corden, CBS
BEST ANIMATED SERIES – BoJack Horseman, Netflix
Photo credit: Gage Skidmore via Foter.com / CC BY-SA